Pulitzer Prize winning photojournalist Nick Ut, best known for his 1972 Vietnam War photograph known as "Napalm Girl," announced last month that he would be retiring from the Associated Press next March after 51 years.
Ut showed some of his recent work last week at the Asian American Journalists Association convention in Las Vegas, including photographs of snow monkeys in hot springs, whales breaching, Hollywood movie stars, and President Barack Obama walking off of Air Force One.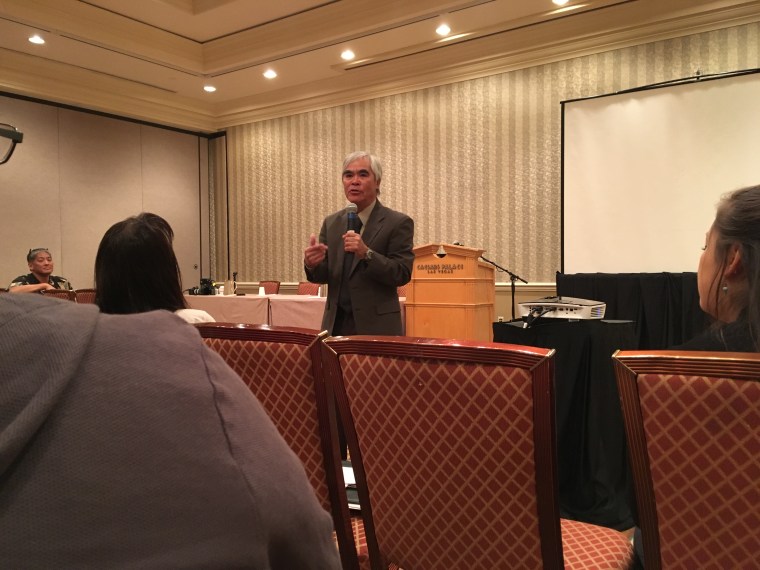 Ut spoke on how he joined the Associated Press in Vietnam at the age of 15 after his older brother, who was a photojournalist for the organization, was killed during the fighting.
When asked about his favorite photograph in his 51 years as a photojournalist, Ut did not hesitate when he answered, "Napalm Girl." Ut described how he captured the photograph that day while the photojournalist next to him stopped to reload the film in his camera. While the photographer was reloading, a second wave of people ran towards them, and Ut took the now famous image of nine-year-old Phan Thị Kim Phúc screaming and running down the road naked after what the Associated Press called a "misdirected napalm attack" by South Vietnamese military in Trang Bang, South Vietnam.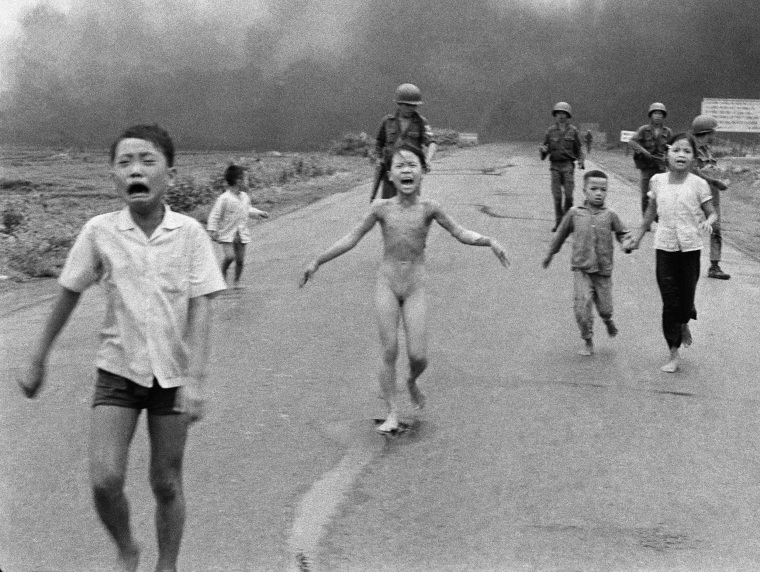 Ut said that after taking the photograph, he put his camera down, poured a bottle of water over the girl's skin, and took her to the hospital. He said that she kept saying that her skin was burning hot, and he described how she squatted in the back of his car because her skin could not touch the seat. When he carried her into the hospital, the hospital did not want to admit her, so he argued with hospital staff until she was admitted, he said. Only then did he return to Saigon to process his film and submit his photographs.
Ut said he initially received pushback for the photograph because Phuc was naked. He said that editors in New York asked, "Why is she so naked? Why would you take a picture like that?"
Ut now keeps in regular contact with Phuc, who currently lives in Canada. They were together recently in June when he received the Los Angeles Press Club's 2016 Quinn Award for Lifetime Achievement.
Ut said he is looking forward to retirement so that he can take more photographs.
Follow NBC Asian America on Facebook, Twitter, Instagram, and Tumblr.