Conceptual and performance artist Maria Yoon's conservative Korean-American parents were pushing and pushing her to get married. So she did. Over a nine year period, Yoon put on her wedding hanbok fifty times in fifty states for fifty men, women, and even a few inanimate objects like the Liberty Bell and a Kentucky racehorse.
She then wrapped it all up in a documentary film, "Maria the Korean Bride—the voice of unmarried Asian-American women," which explores the institution of marriage and how marriage is seen in different cultures across the country.
"It began, as all things do, with my parents," said Yoon, whose immigrant parents felt that making sure their daughter got married was an important part of being a good parent. However, Yoon was more interested in her career, so "we were arguing every time we met. And when you're a certain age, you don't want to argue with your parents anymore."
Instead, she simply avoided her parents. Then she decided to give them what they wanted.
"How do you make your parents happy and make yourself happy?"
After a successful calendar project in which she photographed thirty random male friends proposing to her, and then asked her father to pick any one of them, her mother happened to buy her a wedding hanbok to give her additional pressure to get married. "I thought, I have to use this dress to talk about this struggle," said Yoon. "How do you make your parents happy and make yourself happy?"
So she put on her wedding hanbok and went to all fifty states, proposed to fifty people, and got married fifty times. Each wedding was unique and ranged from a Native Hawaiian ceremony on the beach, a horseback ceremony in Wyoming, marrying a Diana Ross impersonator at Elvis' White Wedding Chapel in Las Vegas, to the final wedding on Times Square in New York City.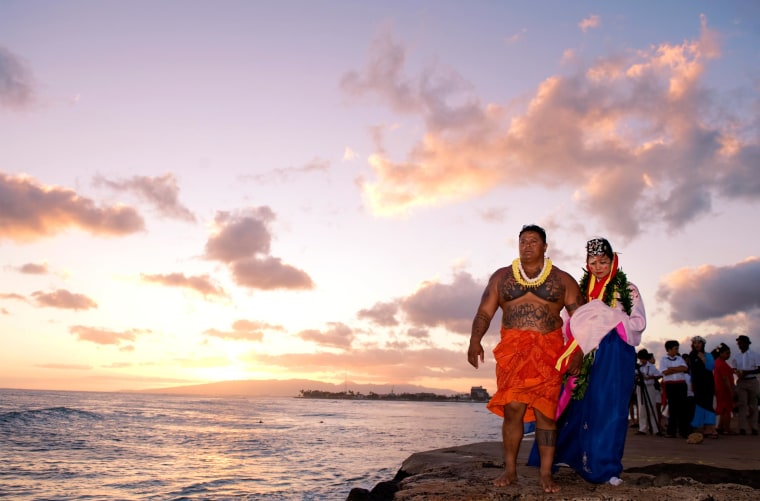 When Yoon first started the project, part of her motivation was simply to provoke her father, but as she continued to visit smaller and smaller towns, and hear different people's love stories, "They surprised me," said Yoon, "They might have never seen Chinese—and I say Chinese because they don't know Korea, maybe they heard of Japan because of Hiroshima—and they ask, 'Where are you from, Chinagirl?' But when you approach them with respect, they are so nice."
When she met the conservative Mennonite community in a tiny town of 500 in Nebraska, for example, "They were able to open up to me because I was honest with them," said Yoon, "And they all wanted to feed me."
She was amazed that everywhere she went, people wanted to feed her.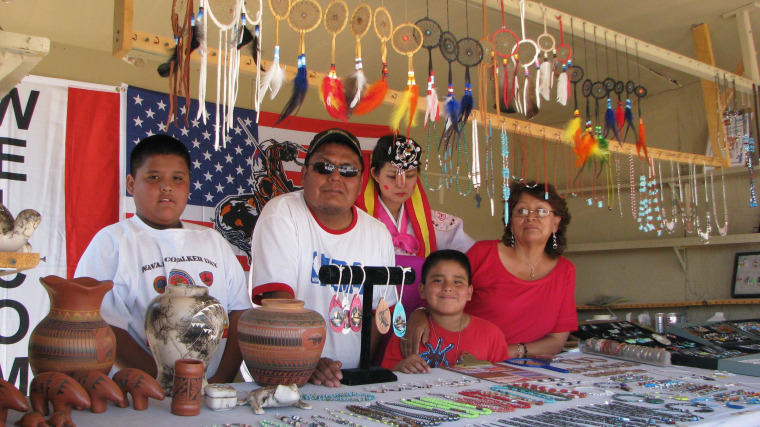 One of the oddest moments in this journey was when she discovered that her father had pretended to be her and signed up for Korean Match.com. "He denies it," said Yoon, "but he quickly realized that the candidates were so bad."
Although her father still denies that her project even exists, her mother was impressed with the way she was able to take a traditional topic and talk about it in a new light, as well as go to remote places like Utah, "My mother she loves it. She's the glue that binds this documentary to this day. Her voice is between the clips, between the weddings. She defines the Korean cultural side and the conservative Korean American side and the American side. She took part in the Q&A at the premiere and she was the best part."
For any Asian Americans being pressured by their parents to hurry up and get married, Yoon, who is still searching for her soulmate but now also trying to find balance in her life, advised, "Follow your gut and don't underestimate the importance of timing."
"I think my project has changed me," said Yoon, "I'm still career driven. I'll still be an artist until I die, but I balance it. It came back full circle."
"So if my dad wanted to do Korean Match.com today, I think I'd say yes, but let's do this together."