SANTA ANA, Calif. — Civil rights groups filed a class-action lawsuit last week on behalf of Vietnamese nationals who the groups allege are being unlawfully detained by the U.S. government, they announced Wednesday.
In 2008, the U.S. and Vietnam signed a repatriation agreement that excludes Vietnamese nationals who arrived in the U.S. before July 12, 1995 — the date the two countries reestablished diplomatic relations — from being subject to deportation. Many of those who arrived before that date were refugees of the Vietnam War.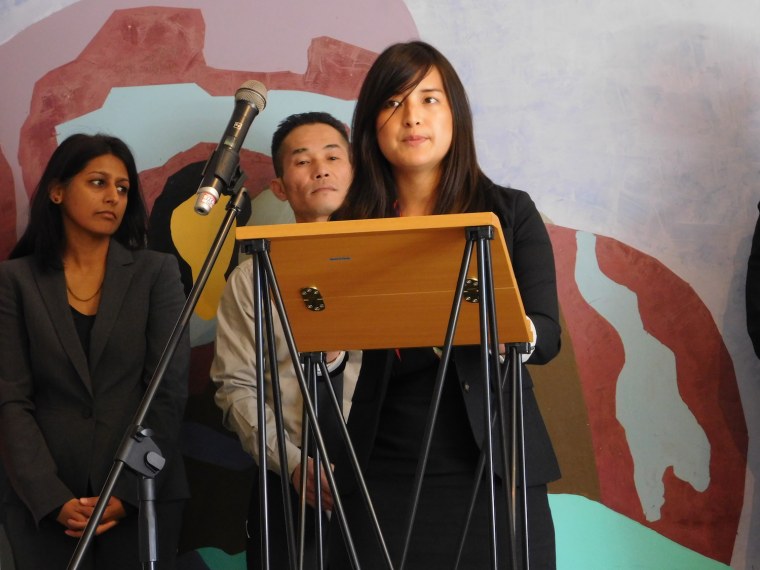 The lawsuit — filed by civil rights nonprofits Asian Americans Advancing Justice-Los Angeles, Asian Americans Advancing Justice-Atlanta, Asian Americans Advancing Justice-Asian Law Caucus, and law firm Reed Smith LLP — alleges that at least 45 pre-1995 Vietnamese nationals are being detained without due process.
"Today the American government … is illegally and indefinitely incarcerating Vietnamese refugees who came to the United States before July 12 of 1995, and who therefore cannot be removed under a longstanding agreement between Vietnam and the United States," Phi Nguyen, litigation director at Asian Americans Advancing Justice-Atlanta, said Wednesday during a press conference in Santa Ana, California.
Immigration and Customs Enforcement (ICE) declined to comment on the pending litigation. ICE spokesman Brendan Raedy said that as of December 2017, more than 8,600 Vietnamese nationals in the U.S. were subject to a final order of removal. Of those individuals, 7,821 have criminal convictions.
Nguyen said ICE's routine practice for decades was to release pre-1995 Vietnamese immigrants within 90 days of their order of removal because the agency knew it could not deport them.
But beginning in March 2017, ICE began re-arresting those nationals, the lawsuit said. In March and late October to early November, detainees arrested from across the country were sent to detention centers to be interviewed by the Vietnamese Consulate, the suit alleges.
It also asserts that the U.S. has claimed that Vietnam is now "willing to consider" repatriation of Vietnamese who arrived in the country before 1995, but Nguyen said the existing repatriation agreement remains in effect.
The U.S. State Department and Vietnam Ministry of Foreign Affairs did not respond to requests for comment.
Tung Nguyen, a Vietnamese national who was formerly incarcerated and is now a community activist, is at risk of deportation. He said the detention of immigrants is ripping families apart.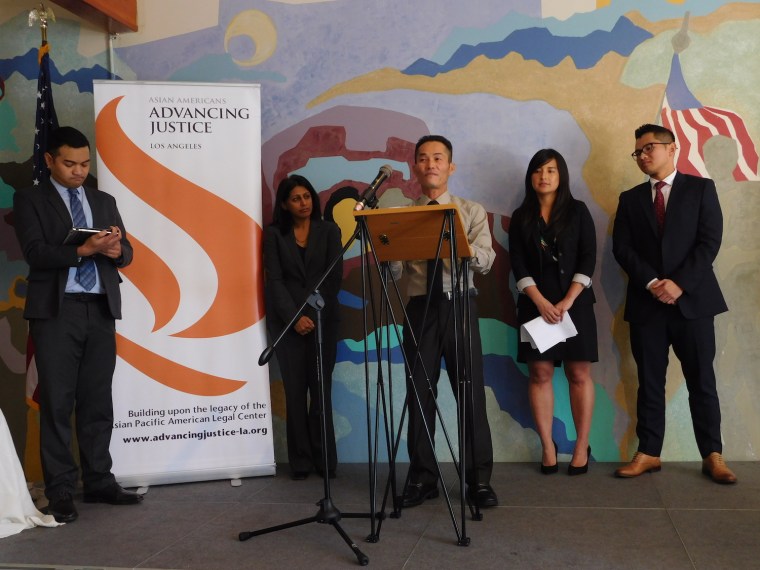 "I live day to day with uncertainty and fear," Nguyen, who is in his 40s and unrelated to Phi Nguyen, said. "I'm uncertain because I don't know what my future is in America. I'm fearful because I don't know when is the day when ICE going to come and take me away from my family, my wife and my kid."
Tung Nguyen was 16 when he was convicted of first-degree murder and robbery. He was tried as an adult and received a sentence of 25 years to life. He served 18 years before his case was reviewed by California Gov. Jerry Brown. He was immediately released on parole for "exceptional rehabilitation."
Since his release, Nguyen has worked to serve his community in part by establishing Asian and Pacific Islanders Re-Entry of Orange County to assist formerly incarcerated individuals.
"We are being punished again for crimes we did decades ago. I was stupid when I committed my crimes. But that was years ago," he said. "Today ... I'm a contributor to the community. So I'm hoping the court can hear this and understand I'm not a criminal of the past."
Late last year, Asian Americans Advancing Justice-Los Angeles and Asian Americans Advancing Justice-Asian Law Caucus filed a similar lawsuit challenging the detention of Cambodian nationals, many of whom came to the U.S. as refugees. A federal judge has issued an injunction preventing nationals who have filed motions to reopen their cases from being deported until they have a chance to argue their cases.
Advocates hope the legal action for the Vietnamese community will result in the release of its class members who are being detained.
"Right now we basically have people who are stuck in limbo between two governments who want different things, and the people who are being harmed are the people who are just sitting there in detention centers unlawfully," Phi Nguyen, the litigation director, said. "So what we want is for all of those people, if they can't be deported, to be able to go home to their families."
Follow NBC Asian America on Facebook, Twitter, Instagram and Tumblr.