ANNAPOLIS, Maryland — Norman Y. Mineta's home on the Rhode River has a guard that springs into action nearly every time he spots a squirrel or hears the doorbell — Gunner, the 7-year-old Shih Tzu.
"Thank you very much. You're such a good watchdog," Mineta told Gunner (full name Shogun) on a chilly morning in late April.
Conversation turns to another dog the former Democratic congressman and first Asian American to serve in a presidential cabinet had as a kid growing up in San Jose, California. That dog was a terrier named Skippy — like the brand of peanut butter Mineta was so fond of.
When authorities forcibly removed Mineta and his family members from their home in 1942, to be sent to a World War II Japanese-American incarceration camp, 10-year-old Mineta was permitted to bring only what he could carry.
Pets weren't allowed, so he had to give his canine friend away.
"That was probably my most traumatic experience," Mineta, 87, recalled.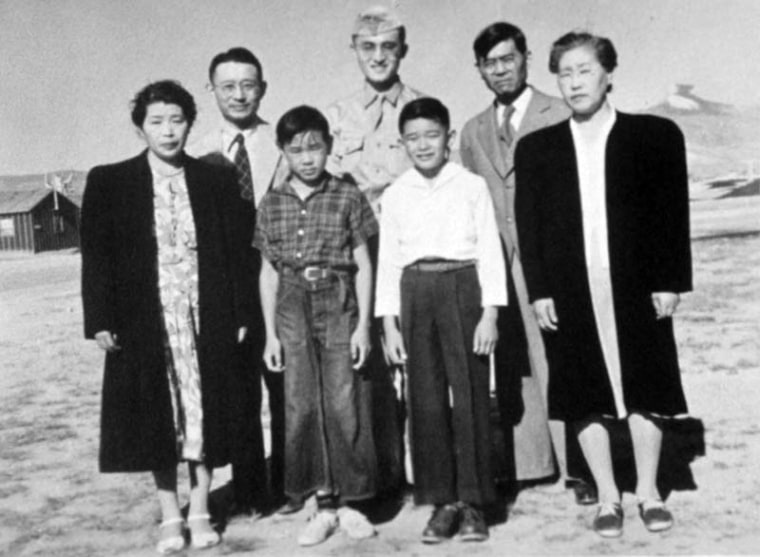 How Mineta, a Japanese American born in the United States, went from being imprisoned by his own government to using that experience to inspire his boss, President George W. Bush, in the wake of the 9/11 terrorist attacks is the subject of an upcoming hourlong documentary titled "Norman Mineta and His Legacy: An American Story."
It's scheduled to premiere on PBS on May 20 at 9 p.m.
A U.S. CITIZEN IMPRISONED
The youngest of five children, Mineta was born in San Jose on Nov. 12, 1931, to Japanese immigrant parents. They lived in the heart of the city's Japantown, Mineta said, a neighborhood that was a mix of whites and other minorities.
"Life was pretty tranquil," he recalled.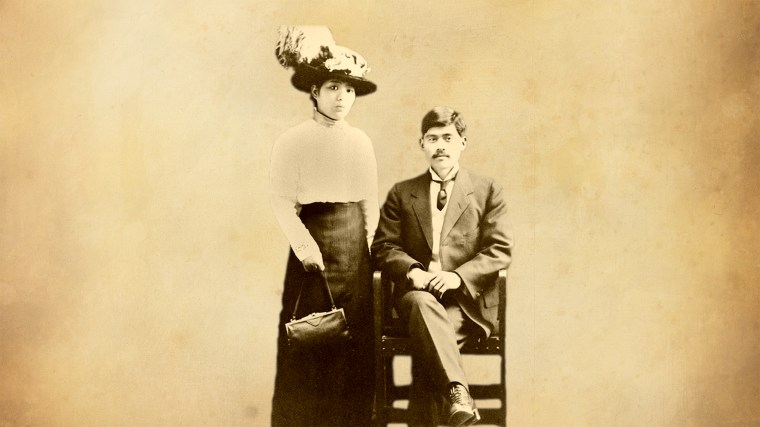 Then came Dec. 7, 1941.
Japan's attack on Pearl Harbor was a "seminal moment" in Mineta's life. Soon after, a feeling of anxious uncertainty loomed over Japanese Americans living in San Jose and elsewhere.
On Feb. 19, 1942, President Franklin D. Roosevelt issued Executive Order 9066, which set in motion the rounding up of more than 120,000 men, women and children of Japanese descent to be sent to concentration camps in the interest of national security.
Mineta went from being a citizen to being called a "non-alien" by the United States.
"That's why, to this day, I always tell people I cherish the word citizen because my own government ... wasn't willing to use that word to describe us," he said.
The authorities came for the Minetas in late May of 1942. They were put on a train with the curtains drawn, their destination unclear. Dressed in his Cub Scout uniform when he was taken away, Mineta had a baseball bat he wanted to bring with him. Military police confiscated it, fearing it could be used as a weapon.
He also lost Skippy.
"There's no anger about what's going on," Mineta said, recalling his feelings as a child. "You're a 10-year-old kid. But you see it reflected in your parents, their peers, and my older sisters and my older brother."
The family was first brought to the Santa Anita racetrack outside Los Angeles, where they lived in a small barracks and showered near horse stables. They were later sent to Heart Mountain War Relocation Center in Wyoming in November 1942.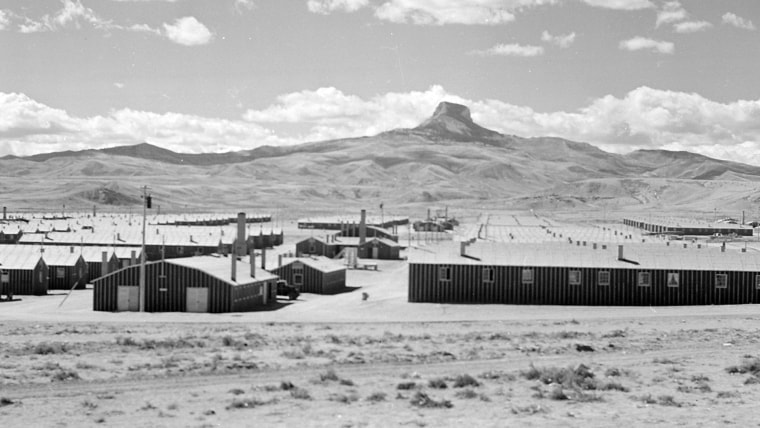 There, the Minetas lived in a roughly 20 by 25 foot space. Rope was strung up to hang sheets to section off rooms, Mineta recalled. Barbed wire fences surrounded the camp. Armed military guards stood sentry in watch towers with search lights.
"This was happening to us because we looked like the people who attacked Pearl Harbor," Mineta said. "That was the only thing that we were guilty of — looking like the enemy."
After the war ended, the family moved back to their home in San Jose on Thanksgiving Day of 1945.
"That was for me a great, great event," Mineta said.
A POLITICAL CAREER TAKES SHAPE
After graduating from the University of California, Berkeley, with a major in business, Mineta served as an intelligence officer in the Army during the Korean War. He returned home to join his father's insurance company.
Then in the early 1960s, Mineta took a volunteer spot on San Jose's Human Relations Commission, a position that paved the way for his future political career.
In 1967, San Jose's new mayor and two incumbent City Council members encouraged Mineta to apply for a council vacancy, he said. Still in business with his dad, he spoke with him first.
Mineta received the appointment, a seat he later ran for and won.
"I took the position that I was going to speak out for those who are either not represented or underrepresented in the actions of the city council," recalled Mineta, who was the first nonwhite member.
Mineta soon set his eyes on the mayoralty. He won that too in 1971, becoming the first Asian-American mayor of a major city.
But the momentum didn't end. Mineta campaigned for an open congressional seat in Silicon Valley and won, defeating the Republican challenger amid fallout from the Watergate scandal. He served in the House of Representatives from 1975 until he retired in 1995.
Mineta's impact in Congress was felt far and wide. He was one of the architects of the House resolution that first designated a week beginning in May 1979 to recognize the contributions of Asian Americans and Pacific Islanders. (Today, it's a month.) He also founded the Congressional Asian Pacific American Caucus.
For his entire career, Mineta was a member of what today is the House Committee on Transportation and Infrastructure. He authored landmark legislation that provided around $155 billion in funding for highways, highway safety and mass transit between fiscal years 1992 and 1997. And he also worked to include transportation protections in the Americans with Disabilities Act.
"People always ask me what piece of legislation do you cherish the most having passed," Mineta said. "And I say, you know, that's like asking me which of my children do I love the most. You love them all."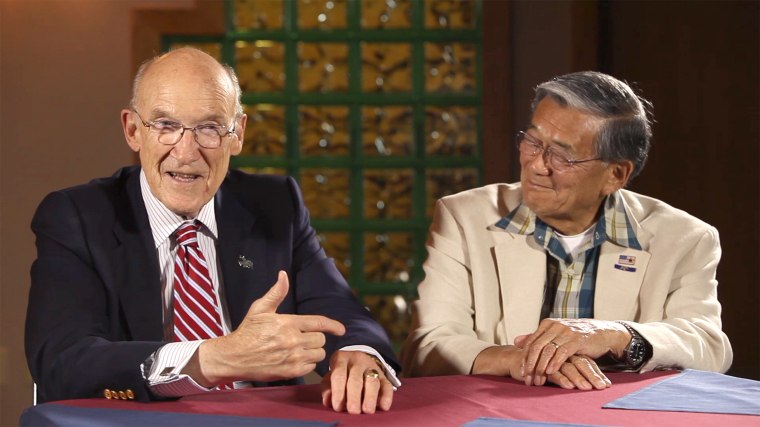 But the Civil Liberties Act of 1988, one of Mineta's signature accomplishments, was deeply personal. It sought to redress the wrongs he and more than 120,000 Japanese Americans suffered while incarcerated during World War II.
House discussion of the bill took place Sept. 17, 1987. Mineta requested that date because it marked the 200th anniversary of the signing of the Constitution. He was also asked to chair the House session.
"That was a real honor," Mineta said.
The act was signed into law the following year and provided reparations of $20,000 to each person imprisoned. The government also apologized.
While Mineta's time in elected office was indeed fruitful, he acknowledged that it took a toll on his personal life.
"It caused a divorce after 25 years of marriage," Mineta said, referring to his first wife, with whom he had two sons.
INSPIRING A PRESIDENT
In 2000, toward the end of his final term in office, President Bill Clinton named Mineta his commerce secretary, making him the first Asian American appointed to a Cabinet.
Months later, the disputed election between Bush and Vice President Al Gore ended up before the Supreme Court.
As the nation came to terms with the results, the phone rang at the Mineta residence in late December. His son, an airline pilot, answered it.
"He cups the phone, hands it to me and says, 'It's the vice president,'" recalled Mineta, who was still serving in the Clinton administration.
"I pick up the phone, and I go, 'Al,'..."
"Uh, no Norm, this is Dick Cheney…"
"I said, 'Oh no, Dick, I'm sorry…'"
Bush wanted a Democrat to serve in his cabinet, a move to heal a divided country, and Cheney had called to gauge Mineta's interest. Mineta worried that if he accepted, he might be viewed as a turncoat or be marginalized as a Democrat in the Bush administration.
But everyone he spoke to, including Clinton and Gore, urged him to go for it, Mineta said.
After an interview with Bush, Mineta got the transportation secretary spot. He was confirmed in the Senate 100-0.
Later that year, the country would face the Sept. 11, 2001, terrorist attacks.
As head of the Transportation Department, Mineta oversaw the grounding of thousands of airplanes in just over two hours that day. He was also tasked with drawing up a security plan for aviation travel, which before 9/11 was left up to the airlines.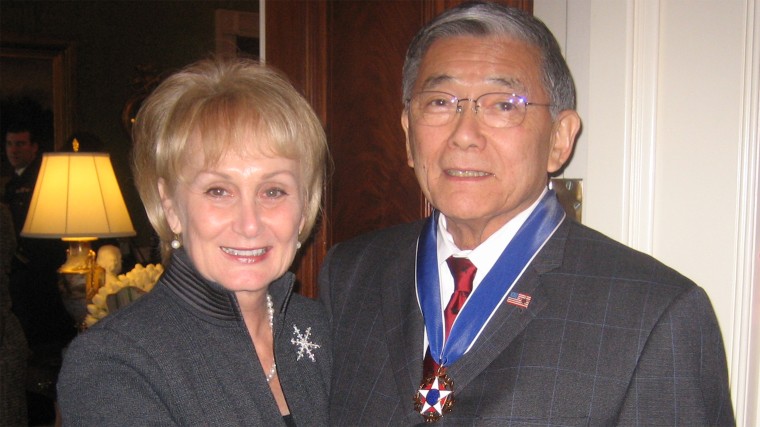 Days after the attacks, concerns arose at a Cabinet meeting with Republican and Democratic leadership about rhetoric in the media. There was talk of banning people of Middle Eastern descent and Muslims from flying, even possibly rounding them up, Mineta said.
Then Bush spoke.
"We don't want to have happen today, what happened to Norm in 1942," Mineta recalled Bush as saying.
"When he said that, you could have knocked me off my Cabinet chair with a feather," Mineta said.
No one could've predicted that an in-depth conversation about Japanese American evacuation and incarceration Mineta and Bush had at Camp David months earlier would figure into a president's thinking.
"It showed the compassion the president had about what was going on," Mineta said.
Mineta resigned in 2006, becoming the longest serving transportation secretary in U.S. history. Bush awarded him the Presidential Medal of Freedom that same year.
"I came to really love and respect George W. Bush," Mineta said.
KEEPING BUSY
Mineta's wife, Deni, once asked him when he plans to retire.
"I said, I'm not going to retire," Mineta recalled. "I don't want to sit in a rocking chair. I have friends who retired and sit in a rocking chair. Seven, nine months later, they're gone."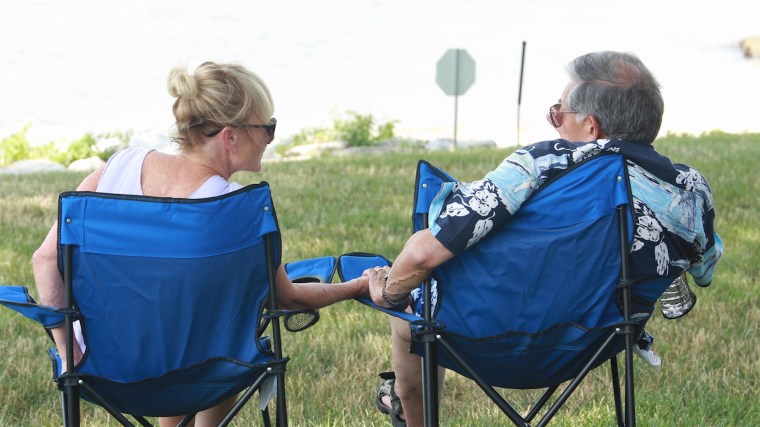 These days, Mineta keeps busy representing three clients, some with transportation interests. "No heavy lifting," he noted. One is a high-tech Japanese company headquartered in Kyoto with a majority of its business outside Japan.
Mineta is also the honorary chairman of the Asian Pacific American Institute for Congressional Studies. The institute is a nonprofit he founded in 1994, and it has served as a pipeline for Asian American and Pacific Islander involvement in government and politics.
There's also jet skiing, his four children and 11 grandchildren, and Maryland blue crab meals, shared with family and friends -- once the Minetas have trapped enough of them in the Rhode River.
"I tell people, you know, I'm living my bucket list," Mineta said.
Follow NBC Asian America on Facebook, Twitter, Instagram and Tumblr.