While much of the country stocked up on toilet paper during the early days of the coronavirus pandemic, Robyn Rodriguez and her husband, Joshua Vang, invested in vegetable seeds.
They saw the pandemic as another consequence of the climate crisis and as symptomatic of something deeper than a widespread disease.
Rodriguez and Vang also lost their son during the pandemic. The sense of loss prompted them to launch the Reimagination Farm in Lake County in north-central California. Having opened Saturday, it will incorporate intergenerational farming techniques that draw from their Philippine and Hmong ancestries, along with local Native American Indigenous land knowledge.
"Loss just prompts you to want to live more fully, live more aligned with the things you say you want to do," Rodriguez said.
Rodriguez and Vang are growing various flowers and vegetables — including lettuce, carrots, beets, cabbage, cucumbers, herbs and bok choy — on the farm. But it will also provide learning experiences, including programming to increase nature awareness and basic survival skills geared toward Black, indigenous and communities of color that have historically been deprived of the benefits of nature.
Rodriguez also reflected on how Philippine and Hmong communities have been dispossessed of land in their ancestral homelands because of colonization and war — both of which she said are deeply Western projects of domination: economic domination, political domination and military domination.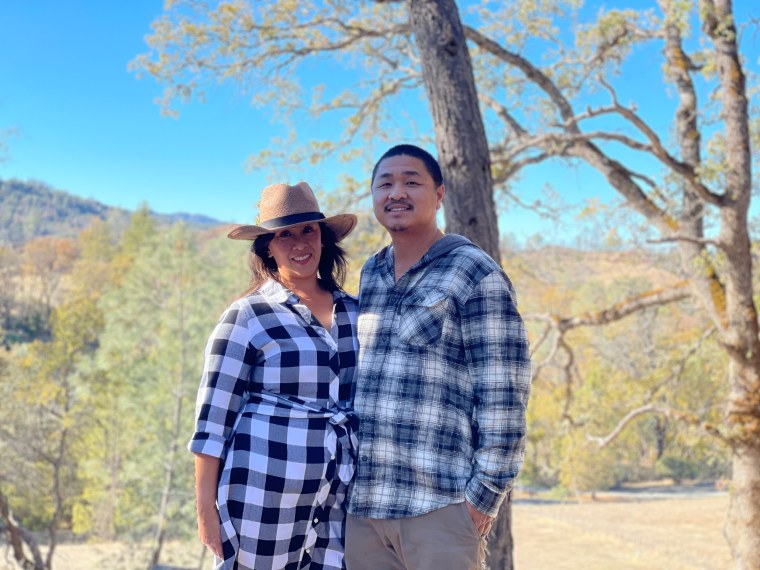 She added that the history of Filipinos' early migration to the U.S. is deeply tied to industrial agriculture.
"There are lots of ways in which we've been severed from our relationship to the land through these histories. Then, internal colonization in many ways has also kind of dissuaded us from a connection to lands, along with structures of white supremacy," she said. "I think that there is this notion in our culture as Filipinos that going back to the land is a backward step, that moving forward in one's life is kind of modernizing and getting further and further away from the land."
Farming is mostly new to Rodriguez and Vang. Before she lived on the farm, Rodriguez spent decades in academia. Despite her accomplishments — including having become the first Filipina American chair of the Asian American studies department at the University of California, Davis, and the founding director of the UC Davis Bulosan Center for Filipino Studies — she left this year because she didn't feel valued in the field. Still, Rodriguez has remained dedicated to teaching by creating independent online courses in Asian American history. And she and Vang also plan to provide on-site learning opportunities at the Reimagination Farm.
Rodriguez and Vang are learning about the approach they plan to take on their farm, which has its own unique ecology that is changing because of rising temperatures around the globe. But a central pillar to their approach will be implementing practices rooted in regeneration and non-extraction.
"We are trying to do the best we can to learn about regenerative approaches to farming, thinking about not just what the soil can give, but how we can leave the soil better than what we found it," Rodriguez said. "In California, so much of the land — including the land here — has just been extracted from. Industrial agriculture has done that."
Rodriguez and Vang — both of whom are self-described avid hikers — remembered being struck by how crowded trails were during the pandemic.
"Covid may have forced us as people to be distant from one another, and yet it also invited us to be differently connected and closely connected to nature and Mother Earth in a new way," she said.
They hope people who visit their farm can be reminded of the types of outdoor moments people may have experienced during lockdown.
"We want this to be a space to get people back to the land, and we're open about what that looks like," Rodriguez said, "whether it's just completely unstructured or people just come here and enjoy the land and just get in the dirt."