The retired U.S Army major general who played a role in exposing war crimes and torture in Iraq, is now focused on one last battle for justice: getting Congressional recognition for Filipino veterans of WWII.
Maj. Gen. Antonio Taguba, author of the report that first exposed abuses in Abu Ghraib prison, is now forging a bi-partisan effort to honor the Filipino American veterans with the prestigious Congressional Gold Medal.
Even with the contentious politics in Washington, Taguba feels optimistic.
"This is the first time this bill was introduced and we believe wide bipartisan support will come," Taguba said in an interview with NBC News. "Barring any objections from select members of Senate and House, we hope this will pass later this year or early next year."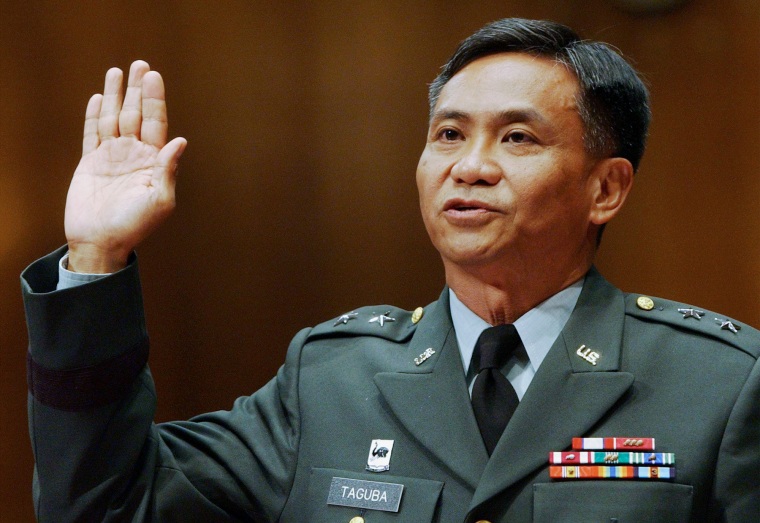 The Filipino Veterans of WWII have become a symbol of injustice for Filipinos in the U.S. and the Philippines.
For the war effort, more than 200,000 were called into action and promised full benefits, including citizenship, but that promise was broken in 1946.
It's taken years of protests and community lobbying by the vets to force Congress to make the vets whole—and then only in slow increments of health and pay benefits. The most recent victory was in 2009, where one time payments of $15,000 were issued to vets living in the U.S., and $9,000 to those vets in the Philippines. But there are still issues in getting the vets all of what they're due.
Related: Filipino Veterans Seek Formal Recognition for WWII Roles
For Taguba, born in the Philippines and raised in Hawaii, the fight for the vets is personal. His father was a soldier in the Philippine Scouts, who fought in the Battle of Bataan, and survived the Bataan Death March.
"Despite having their benefits rescinded by the US Congress in 1946, they maintained their unwavering loyalty to the U.S," Taguba said. "We are eternally grateful for their faithful and dedicated service. They have earned national recognition from the US Congress proven by the thousands of lives lost in combat, and for those wounded for life. We ask Congress to approve the Congressional Gold Medal for the Filipino WWII Soldiers."
Related: Maj. Gen. Antonio Taguba's Statement on Abu Ghraib, before the Senate Armed Services Committee
Taguba said Senate bill S1555 and House bill HR2737 will impact veterans who fought and were assigned in the Philippine Scouts, Philippine Commonwealth Army, Philippine Constabulary, New Philippine Scouts, Recognized Guerrillas, First Filipino Infantry Regiment, 2nd Filipino Infantry Battalion (Separate), and First Reconnaissance Battalion. The bills also include US Army officers (Caucasians) who commanded in the units.
"We think there are about 16,000 to 17,000 still alive from some 260,000 who fought back in WWII," Taguba said.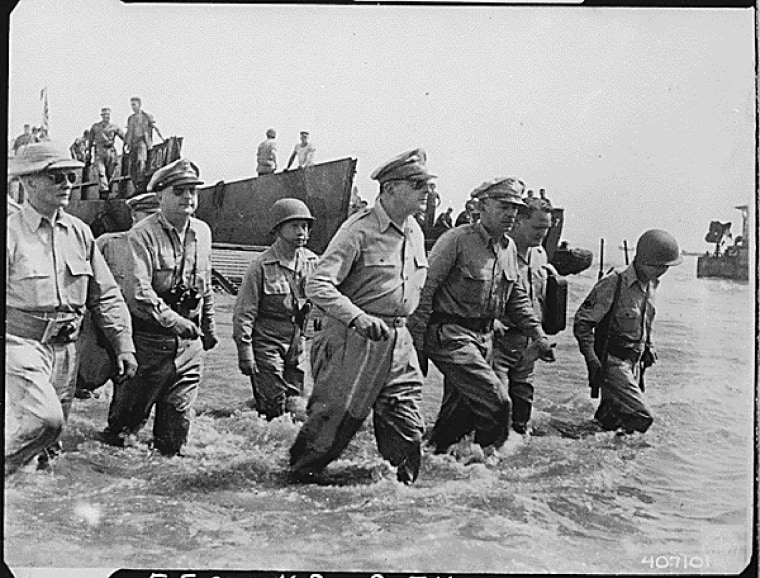 Like NBC Asian America on Facebook and follow us on Twitter.