Yuh-Line Niou, running under the Working Families Party, narrowly lost a New York State Assembly special election Tuesday for the seat vacated by former Speaker Sheldon Silver, who was convicted in November in a $5 million federal corruption case.
Alice Cancel, who in February was awarded the Democratic party's nomination for Tuesday's election, received 7,284 votes (41 percent) and Niou 6,250 votes (35 percent), according to unofficial city Board of Elections results. Lester Chang, the Republican candidate who also ran under three other parties, picked up a total of 3,520 votes (20 percent). Green Party candidate Dennis Levy received 661 votes (4 percent).
The 65th Assembly District stretches through Lower Manhattan and includes the Financial District, Chinatown and the Lower East Side. Asian Americans account for some 43 percent of its nearly 133,000 residents.
Cancel, a district leader and 40-year resident of Lower Manhattan who works for city Comptroller Scott Stringer, will fill the assembly seat until at least next January, depending on the outcome of November's general election. For Tuesday's special election, Cancel received an endorsement from city Council member Margaret Chin, a Democrat whose own district includes Chinatown.
RELATED: Nomination Process 'Flawed' Says Candidates for Chinatown Assembly Seat
"Thank you all for voting [for] me and thank you for all the amazing support these last few months," Cancel, 61, wrote on her Twitter account Tuesday.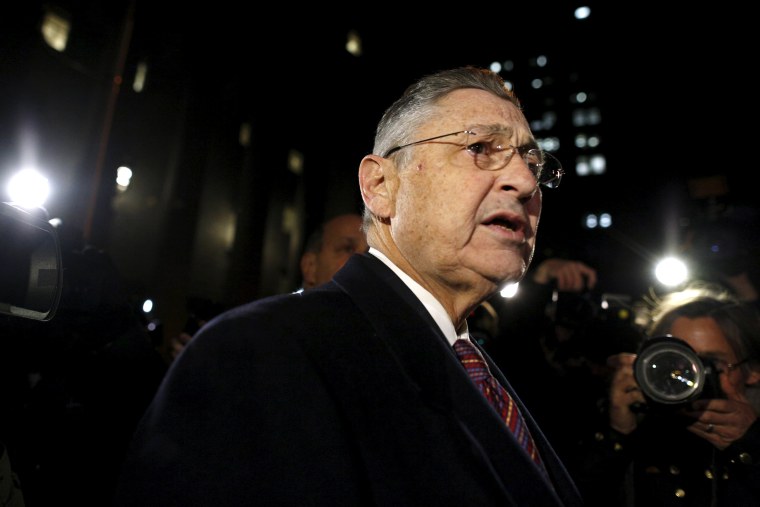 Niou, a 32-year-old Taiwanese American who's on unpaid leave as Queens state Assemblyman Ron Kim's chief of staff, withdrew from February's Democratic special election nomination process, which she said was flawed. Niou received endorsements from former city Comptroller John Liu and Stringer, among other Democrats. She also picked up support from labor unions, including Teamsters Joint Council 16.
Niou told NBC News some voters in her district who showed up for the state's Democratic and Republican primaries Tuesday weren't aware of the special election. Others also wrongly assumed that they couldn't vote in it because they weren't registered with either party, she said.
"For how confusing it was, and for running on a third-party line, and for reaching out to folks as much as we could, we did a great job," Niou said.
RELATED: List of Potential Asian-American Candidates for Vacated NY Assembly Seat Grows
Silver gave up a seat he held for nearly four decades after his conviction on Nov. 30. He is expected to be sentenced on May 3 for taking around $4 million in kickbacks in exchange for political favors. Silver, 72, faces between 262 and 327 months in prison.
Niou, a resident of the Financial District for almost three years, said she will run in New York's September Democratic primary. Other possible candidates include Cancel; Jenifer Rajkumar, a civil rights attorney; Gigi Li, chairperson of Manhattan's Community Board 3; Don Lee, a former city government official and civic activist; and Paul Newell, who ran against Silver in 2008 and lost.
Follow NBC Asian America on Facebook, Twitter, Instagram, and Tumblr.