Two years ago on this day, I turned on the news to see images that I could barely comprehend: the confused and anxious faces of South Asians, emergency vehicles outside a house of worship in Milwaukee's suburbs, reporters clamoring for information about what just happened.
What we would all soon come to learn is that on August 5, 2012, a gunman with ties to white supremacist organizations walked into the Sikh Temple of Wisconsin and began a rampage which killed six people, wounded many, and terrorized an entire community.
Over the past few days, hundreds of people have been gathering in Oak Creek, Wisconsin to take part in a series of events organized by youth and civic leaders to mark the second anniversary of the tragedy. I joined them to honor the memories of those who were killed, and to learn about how we can better address - and ultimately prevent – hate violence in our country.
Like communities in Aurora and Newtown, also ravaged by gun violence in 2012, the people of Oak Creek have been in a cycle of grieving and rebuilding over the past two years. But what sets this community apart is the added element of racial targeting that was at play there: a vicious combination of racial anxiety and post-9/11 animus that requires an additional and unique set of responses and interventions from all of us.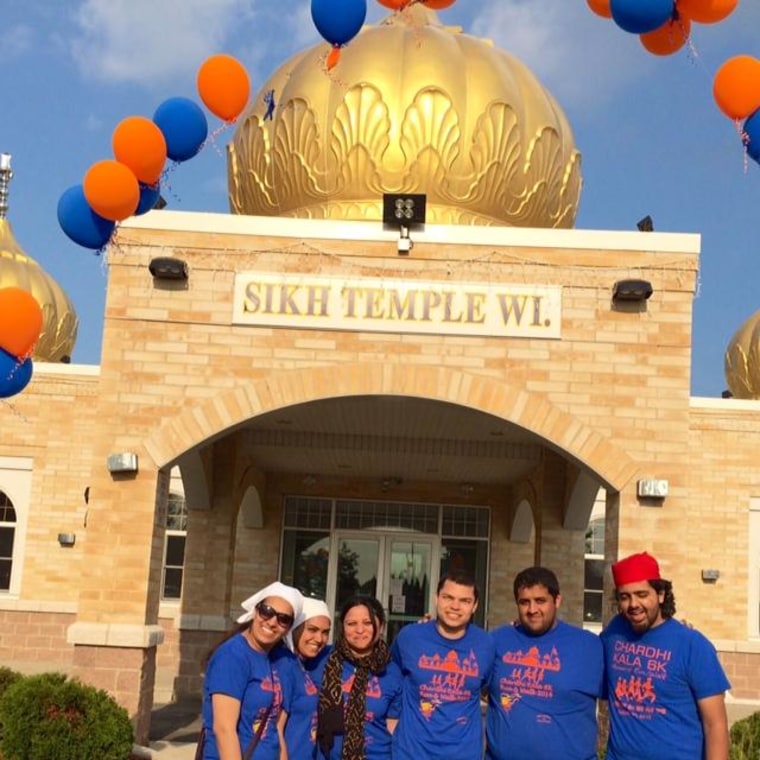 Racism was undeniably part of shooter Wade Michael Page's twisted motivation. He targeted the temple on a Sunday afternoon when the gurdwara's halls were full of worshippers. The Sikhs settling in Milwaukee and its suburbs reflect the demographic changes in America that are part of the inspirational fuel for hate groups like the ones Page joined.
In fact, according to the Southern Poverty Law Center, the number of hate groups has increased since 2000, shaped in part by anxiety over the country's rapidly transforming racial landscape. According to the FBI's data for 2012, most hate crimes are motivated by race, accounting for 48 percent of all such reports.
Sikh, Muslim, South Asian and Arab-American communities have an additional element to contend with: greater scrutiny and suspicion after the 9/11 attacks. I have heard from many community members who tell me they are routinely targeted, whether being secondarily screened at an airport, harassed for wearing a hijab or turban, or surveilled by authorities in their places of worship, student or community gatherings.
How can we better serve these communities in the crosshairs? The tragedy at Oak Creek provides some lessons.
In the wake of violence in Wisconsin, local and government leaders found themselves confronting a host of issues ranging from legal to social, and getting creative to find answers.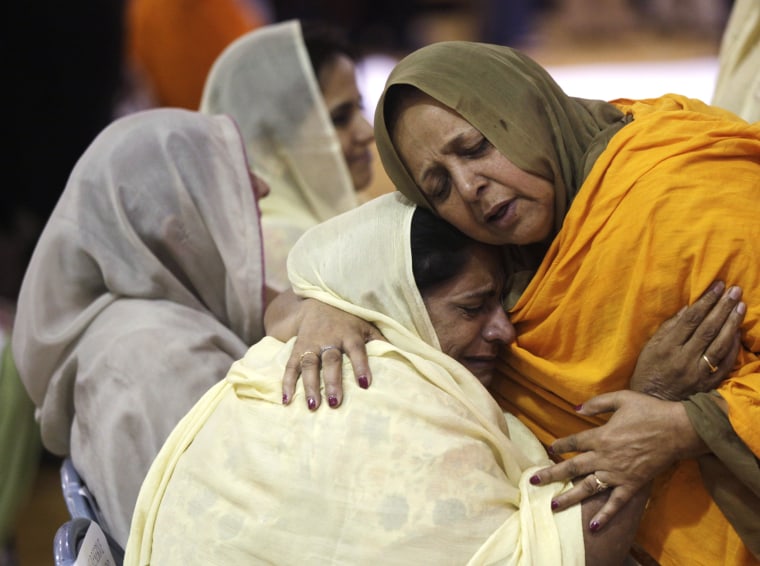 The Sikh Healing Collective was formed to address the mental health and trauma needs with resources that integrate language, cultural and faith norms, especially to assist the children who lost parents in the shooting, or witnessed unspeakable violence while hiding in the gurdwara's basement and kitchen pantry during the massacre.
Young Sikh Americans like Mandeep Kaur and Rahul Dubey began to take leadership positions both within the gurdwara and with non-Sikh groups, to better build partnerships and address the community's needs as a whole. Similarly, Oak Creek Mayor Steve Scaffidi has plans to build connections between various race and faith groups in town with interfaith organizations and events.
And buoyed by the testimony of Harpreet Singh Saini before the Senate Judiciary Committee about losing his mother in the massacre, organizations around the country came together to successfully advocate Department of Justice to include categories of Sikh, Arab and Hindu in tracking hate crimes at the federal level.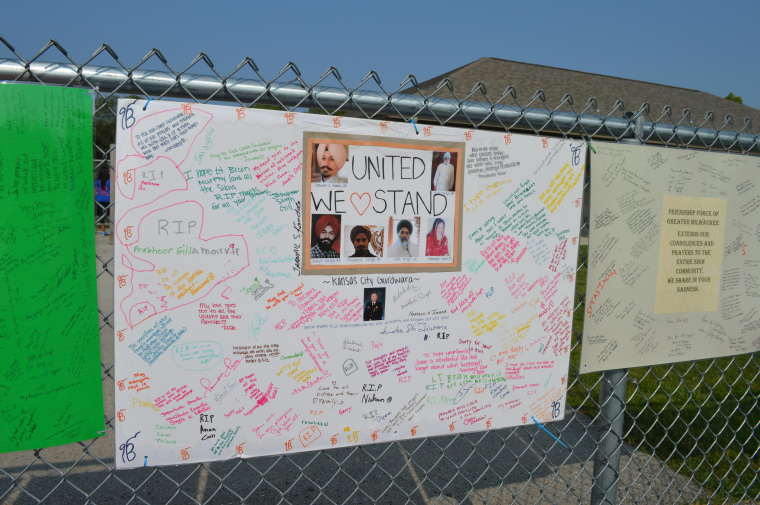 In order to be effective, the responses to Oak Creek's tragedy had to be unique, multi-layered, and reflect an understanding of the complicated forces in this specific community. As we search for ways to prevent this sort of attack from happening again, our interventions should be similarly unique, multi-layered, and reflective of the community we hope to serve.
Based on my discussions with the families in Oak Creek and advocates around the country, I believe there are a range of resources that stakeholders can put into place to address not just the consequences, but the very roots of hate violence.
Task forces should be regionally coordinated to focus on the specific type of post-9/11 hate violence that affects Sikh, Muslim, South Asian and Arab Americans. Resources should have the cultural and linguistic capability to be effective in this space, not just for legal, medical, and immigration needs but for the currents of isolation, adjustment, and fear that often run through these communities. And we need better research and tracking of the hate groups that commit these sorts of attacks, not just the crimes after they're committed.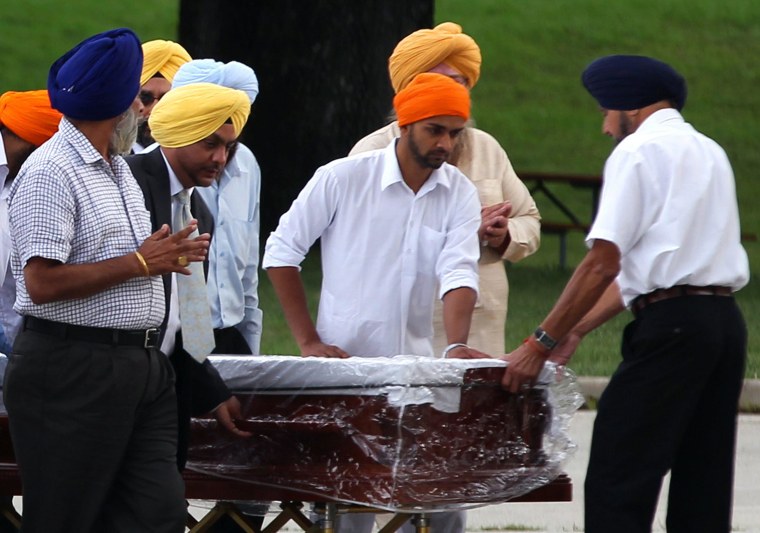 I'd like to see us, as a country, address the root cause of hate violence in our rapidly changing cities, schools, and workplaces in a proactive way, rather than a reactionary one. More than ever, it is important for us to understand each other's stories, experiences, and values, and to find the common threads among them. Government, civic, faith, education and business leaders must come together to create community-based initiatives that promote understanding and partnerships between residents of various backgrounds.
This week, the community in Oak Creek remembers the six who lost their lives - Satwant Singh Kaleka, Paramjit Kaur, Suveg Singh Khattra, Prakash Singh, Ranjit Singh, Sita Singh. Around the country, let us turn our thoughts towards Oak Creek as well, and recommit to creating safer spaces and welcoming communities, free of the threat of violence in any form.