Two-time Olympic foil fencer Lee Kiefer, 22, ascended to a number one world ranking following a first place finish at the Absolute Fencing Gear FIE Grand Prix in Long Beach, California, last weekend. She is the first U.S. female foil fencer to achieve a top world ranking, according to USA Fencing.
At the event, Kiefer defeated two-time Olympic gold medalist Russian Inna Deriglazova and earned her fourth consecutive Grand Prix medal.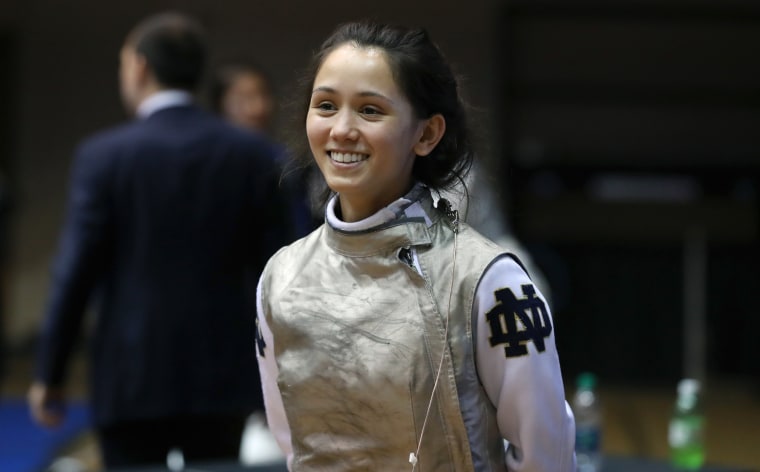 "I had a really good season. It kind of snuck up on me. I wasn't expecting it because these past few weeks, and even months, I've geared all my preparation towards NCAA competitions," Kiefer told NBC News. Kiefer is in her senior year at University of Notre Dame, where she competes at a collegiate level and is a three-time NCAA champion.
RELATED: For Olympian Lee Kiefer, Fencing Is a Family Affair
Her win came alongside friend and men's foil fencer Alex Massialas (also 22), who earned a silver medal, making it the third consecutive podium finish for both of them. Massialas's and Kiefer's careers have paralleled each other since they competed as juniors. Massialas is also ranked no. 1 in the world and earned a silver medal and team bronze medal at the 2016 Olympics in Rio de Janeiro.
"It's been nice having someone my age compete alongside me since we were 13 years old. And I think, subconsciously, we're each other's competition, too, seeing what kind of boundaries we can push, who can medal more," Kiefer said.
Defeating Olympic medalist Deriglazova was a welcome addendum to Kiefer's own performance in Rio. She entered the summer games ranked no. 3 in the world but was knocked out of medal contention early in the individual's foil event by China's Yongshi Liu, then ranked 30th.
"I wouldn't say things went wrong [in Rio]. I would say some people have better days than others. That's one of the beauties of the Olympics: even if you're ranked no. 1 and you're consistent, anything can happen," she said.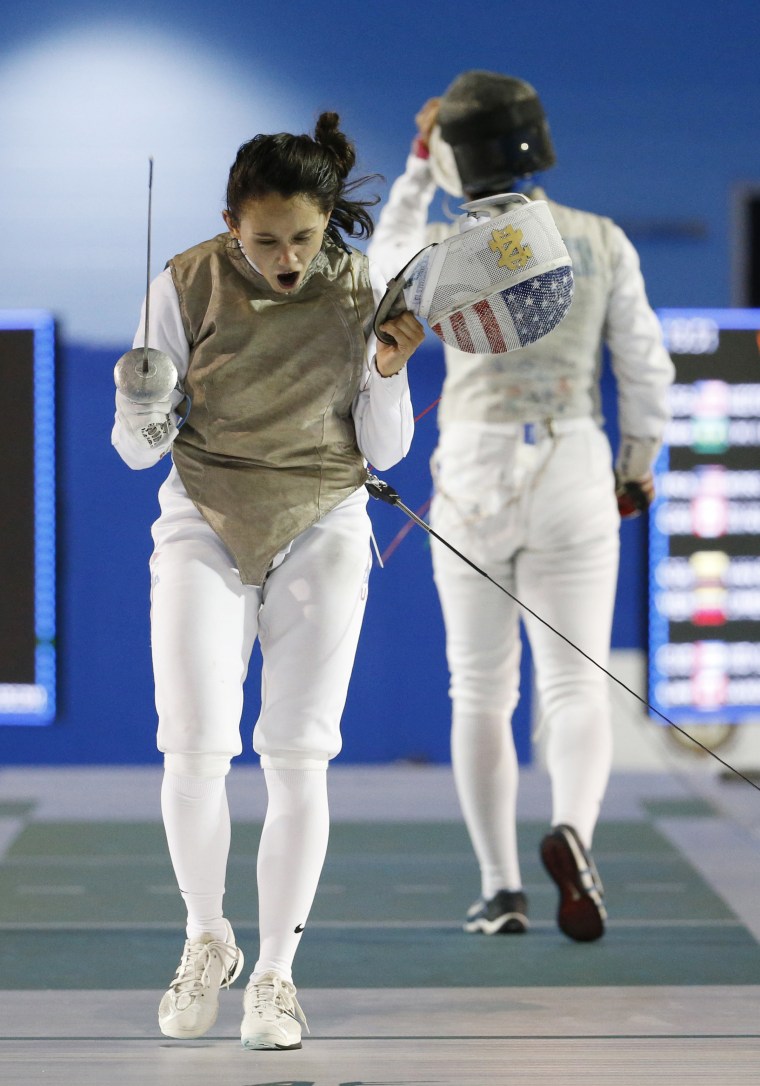 Kiefer will enter medical school later this year at the University of Kentucky in her hometown of Lexington, Kentucky, and has yet to decide whether or not she will pursue a third Olympics run in 2020.
"I definitely won't be able to maintain a number one ranking, but that's the kind of sacrifice you have to make if you want to achieve all of your goals," she said.
With the momentum of her Grand Prix wins, Kiefer will next compete at the 2017 NCAA Fencing Championships in Indianapolis, which runs from March 23 to 26. There, she will gun for her fourth consecutive college title. But she says she is more focused on a team win.
"I want to go in thinking about my team rather my own results, and I feel like that way, we all can be successful together, win or lose," she said.
Follow NBC Asian America on Facebook, Twitter, Instagram, and Tumblr.