"Once Upon a Time" fans, meet the newly-cast Princess Jasmine.
Actress and singer/songwriter Karen David confirmed to NBC News she will be joining the "Once Upon a Time" cast this fall as Jasmine.
"Every young girl dreams of being a Disney Princess," David said. "Growing up, I looked up to Jasmine — she was strong, grounded, true to herself, intelligent and of course, a Princess. To be playing such an iconic and beloved character, is an incredible honor."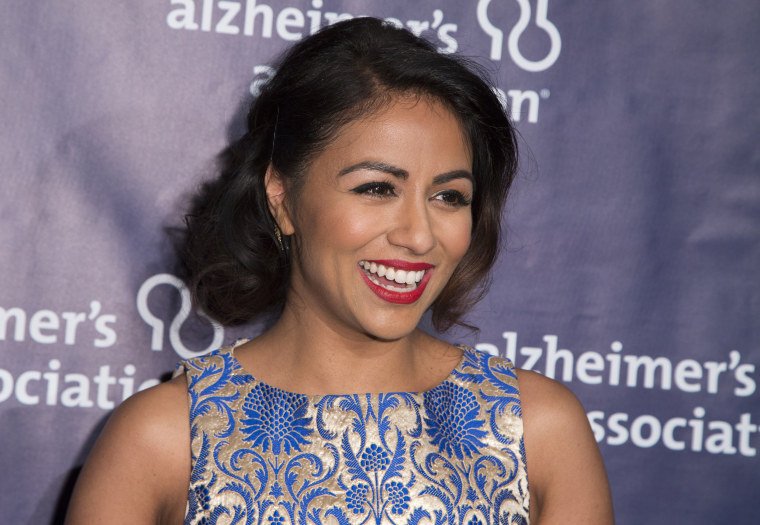 David's casting in the ABC drama was announced shortly after the executive producers of "Once Upon a Time" revealed new storylines for the show's sixth season, which premieres in September, during a panel at San Diego Comic-Con, which will also include the addition of Aladdin (portrayed by Deniz Akdeniz) and Jafar (Oded Fehr).
Born in Shillong, India, and raised in Canada, David is best-known in the U.S. to fans from her role as Princess Isabella Maria Lucia Elizabetta of Valencia in the ABC series "Galavant." Last year, on a Reddit "Ask Me Anything" thread, David expressed interest in auditioning for "Once Upon a Time" some day.
"Would you audition for a role on that show if it was offered to you?" a fan asked. "You would be perfect IMO."
David responded, "I would love to be on the show! If they ever want Esmeralda, or Pocahontas or Jasmine from Aladdin to come on, I'd LOVE to do it!"
A year later, that dream has come true. "I can't thank the fans enough for their support and for their continued faith in me," David told NBC News.
Prutha S. Patel, an editor at the entertainment blog watchtivist and a "Once Upon a Time" fan, told NBC News she was equally excited about the casting decision.
"I've been hoping to see the 'Aladdin' storyline featured on the show since it began, the storyline has always been there in the back of my mind because I think of it as a great opportunity for perhaps an Indian actor/actress to join the cast of such a magical show," Patel said.
Follow NBC Asian America on Facebook, Twitter, Instagram, and Tumblr.
This article has been updated to correct Patel's title.