When Guneeta Singh Bhalla was 19 years old, her paternal grandmother Harbhajan Kaur sat her down at her home in New Jersey to relay a harrowing migration story.
The date was August 1947. The place, Lahore, a city in the northern state of Punjab, in what was once India, but what was now the new Muslim majority country of Pakistan. Almost overnight, Sikhs, Hindus, and Muslims who'd lived in Lahore for generations in peace turned on one another. Kaur, a Sikh, was forced to abandon her family estate and board a train with her three young children — ages four, three, and one — to Amritsar, a small city just inside the new border of India. For six months, she was separated from her husband. The dead bodies, the horrific violence she witnessed haunted her for the rest of her life.
Singh Bhalla was rapt. As a child growing up in India, she'd heard fragments of partition stories from both sides of her family tree. But on that day in 2000, the details of her grandmother's journey shifted something within her. She began to understand the story's significance in the history of a fractured, post-colonial India. Singh Bhalla began to wonder how many other survivors like her grandmother held similar memories of the division of the subcontinent and why partition was absent from the American education Singh Bhalla received after she moved with her family to the States at age 10.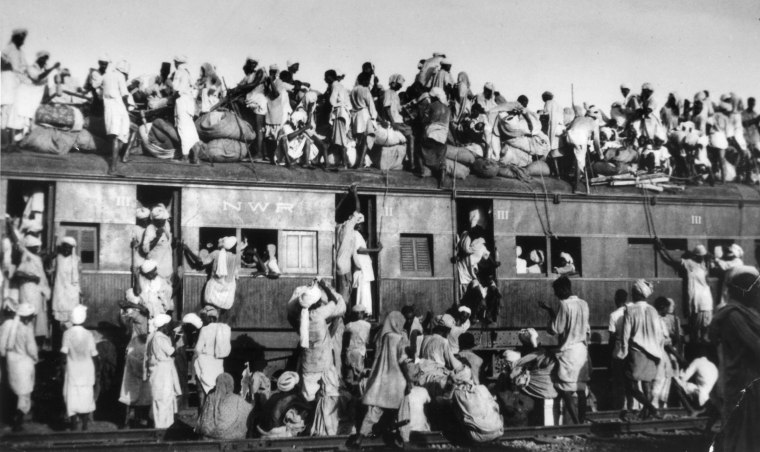 What Singh Bhalla soon learned, she told NBC News, was that there was no public memorial, archive, or permanent museum to remember the one million who perished, and the 15 million who crossed the British-drawn Radcliffe Line in what would come to be known as largest refugee movement in history. Singh Bhalla couldn't believe it. "I thought partition needed to be preserved and documented," she said in a phone call from Lahore, where she was on business.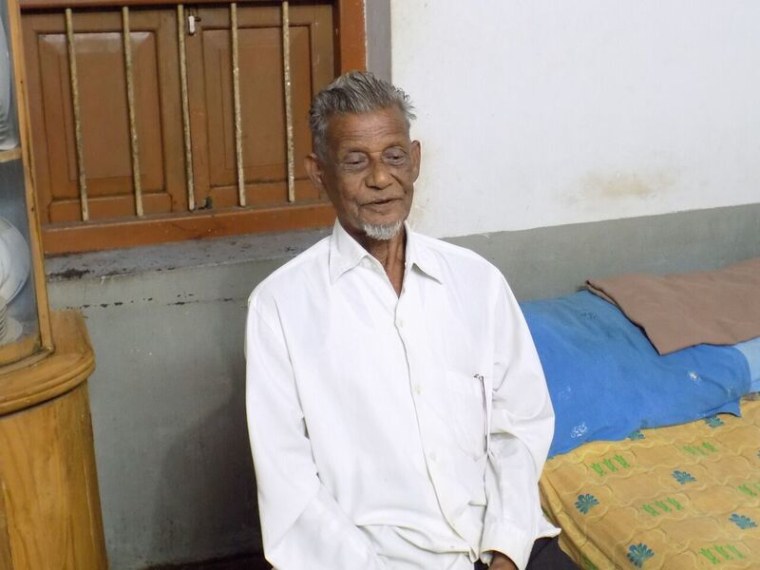 But as a college student in Florida, it was a task she didn't feel she could take on herself.
In 2008, while pursuing a Ph.D. in Florida, Singh Bhalla spent time studying at the University of Tokyo. On a day off, she took a trip to the Hiroshima Peace Memorial Museum, the site that honors the victims of the Aug. 1, 1945, atomic bombing. The Memorial's oral history videos captivated Singh Bhalla. She drew the connection between the survivors of Hiroshima and the survivors of partition. "I decided, at that moment, to do something to preserve partition stories," Singh Bhalla said.
That winter, she returned to India to visit family. At a bookshop in Faridkot, she fell into conversation with a bookseller and mentioned her idea. He helped connect her to two survivors from Okara, a city in Pakistan. Singh Bhalla videotaped their stories that night on her camcorder. The following day, she interviewed two more survivors, friends of family, before heading back to the States and moving to California to begin a postdoctoral position in physics at UC Berkeley.
A year later, Singh Bhalla returned to India to visit her great uncle, Haravatar Singh Sodhi, in Anandpur Sahib, a city in Punjab, India. Sodhi, in his nineties and having outlived his sister, was the last remaining family member of Singh Bhalla's family who'd witnessed partition at an age old enough to remember it. Singh Bhalla was eager to record his partition story. There was just one problem: She'd forgotten to bring her video camera.
"He told me not to worry," she said. "The next year, on my next visit, we would record it then."
"I knew I needed to do this work. Partition is an event the world needs to know."
Sodhi passed away six months later, while Singh Bhalla was back in California. Guilt and regret seeped through her for missing her chance. "When he died, I got really obsessed about the idea to record stories," she said.
The mission seemed daunting. Singh Bhalla had no interviewing skills and as a career academic, had no experience setting up an organization. An even more urgent issue loomed. Sixty years had passed since partition. Thousands of witnesses, like her grandmother and great uncle, had already passed away, and the rest were in the twilight of their lives. To complicate matters more, as a new California resident, Singh Bhalla didn't know where to turn for help.
She ended up contacting several temples and mosques, reaching out first to the local Sikh temple, Gurdwara Sahib of Fremont in Fremont, California. There, she found dozens of witnesses willing to share their experiences during partition. "There was no way I could record all of those stories by myself," she said.
The early model of Singh Bhalla's organization began in her apartment with her own camcorder, a second camera borrowed from the UC Berkeley Center for South Asian Studies, and a handful of students. Singh Bhalla, who still worked as a physicist, recorded stories on the weekends. Other volunteers let themselves into her apartment, checked out a camera, and traveled to witnesses' homes. The number of volunteers quickly grew. But they needed more equipment, and for that, they needed to raise money.
In April 2011, armed with a donor's check for the symbolic amount of $194.70, Singh Bhalla registered the 1947 Partition Archive as a nonprofit organization with the state of California, and procured office space through the UC Berkeley Skydeck Accelerator program. The Archive was, and still is, primarily funded by individual donations and grants.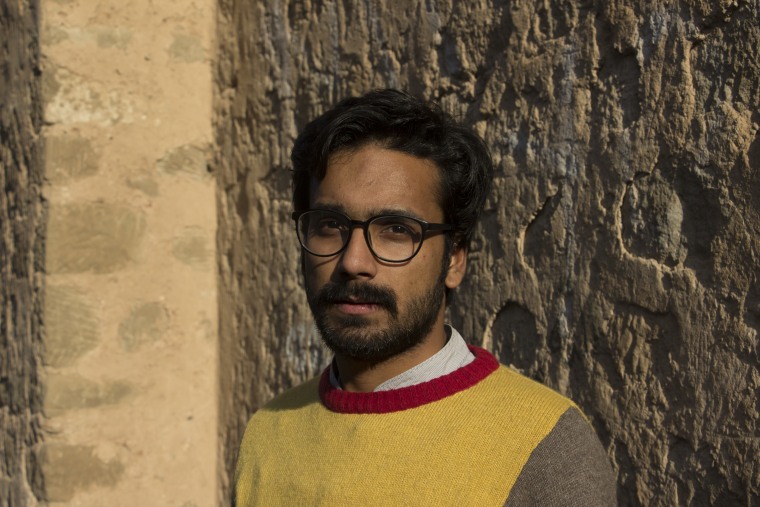 Singh Bhalla continued working at a physics lab until January 2013, when she quit to serve full time as the executive director and CEO of the Archive. Today, it has four paid staff members at an office in downtown Berkley, one paid staff member at an office in Delhi, 16 paid "story scholars" between India, Pakistan, Bangladesh, and California, and 500 volunteer citizen historians who collect witness testimonies from around the world. Singh Bhalla credits her team for the Archive's successes.
Umair Mushtaq is one of the organization's citizen historians and is based in Lahore. He was inspired to get involved with the Archive by his grandfather, whose experiences during partition were so traumatic he's still not able to discuss them. Mushtaq studied history in college and has read at least 30 books on partition. He says Singh Bhalla's creation of the Archive bridges a significant gap in the subcontinent's history, as many texts offer perspectives from the elite class, such as academics and politicians, but not of the common people, who he calls, "the real heroes, those who saw their loved ones killed."
With the efforts of volunteers like Mushtaq, some 2,500 of these oral histories are now housed at the Archive, with excerpts regularly posted on its Facebook page. The witnesses include Madan Lal Kumaria, a young teenager escaping on a train from Lahore to Amritsar with his family, who remembers the air smelling of decaying bodies; Faruk Ansari, who, during riots a few years after partition, took a train with his family to Burnpur, the last station on the Indian side, and then walked to then East Pakistan; and Fatima Begum, age 14 during partition, who escaped by plane from Delhi to Lahore. The plane made an emergency landing in a jungle in Amritsar, still on the India side, where 20 men wearing black bandannas and wielding swords surrounded it. She believes she survived only because the plane's doors were too high off the ground for the attackers to board.
Singh Bhalla is currently working with several universities and museums around the world to feature some of the oral histories. She and the board of directors are also planning on making them available on the Archive's website in 2017. But her vision doesn't end there. "We want to house the stories at what we're calling a Center for Learning, a place where people can come and learn," she said. She envisions a permanent research center similar to the Hiroshima Peace Memorial. "A place to bring in scholars, and serve as the purpose for an education," she continued.
RELATED: Behind Barbed Wire: Remembering America's Largest Internment Camp
It's been 16 years since Singh Bhalla sat across from her grandmother and listened to the narrative of her escape. Above all else, Singh Bhalla's work at The Archive serves as a tribute to both her family members and the millions of survivors of her homeland's turbulent dissection. "I knew I needed to do this work," she said. "Partition is an event the world needs to know."
Follow NBC Asian America on Facebook, Twitter, Instagram, and Tumblr.