The ability to vote is one of the most precious rights we have in this country. Chinese Americans know that because they were denied that right for 60 long years through the Chinese Exclusion Act of 1882. Though much progress has been made for the Asian American Pacific Islander Community since then, it is alarming that today, that right is being threatened.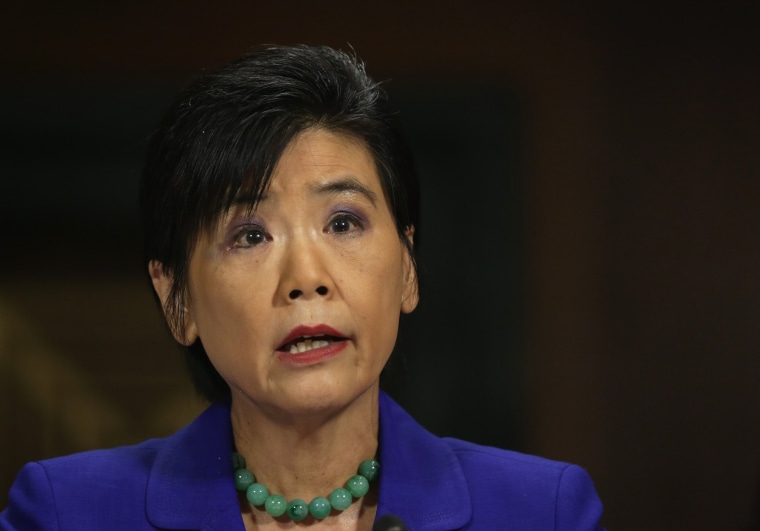 Three years ago, the United States Supreme Court gutted a key provision of the Voting Rights Act in the case of Shelby County v. Holder — one of the most consequential and successful pieces of legislation passed in our nation's history. The Supreme Court challenged Congress to act to strengthen the law. So I, as chair of the Congressional Asian Pacific American Caucus, joined Rep. Terri Sewell of the Congressional Black Caucus and Rep. Linda Sánchez of the Congressional Hispanic Caucus, as well as original co-sponsor and civil rights hero Rep. John Lewis, introduced the Voting Rights Advancement Act last year. The bill would restore the requirement that states with histories of voter suppression would submit changes to their voting procedures for federal approval. What is alarming is that now, over 1,000 days have passed without any action by the Republican-led Congress. In those 1,000 days, we have witnessed countless efforts to restrict access to the ballot box, imperiling the right to vote for millions of Americans.
Since the Shelby decision, North Carolina, Wisconsin, Arizona, Ohio, Texas and nearly a dozen more states have passed or enacted cynical laws restricting voter access. Republican-led state legislatures have relied upon a common playbook to eliminate same-day registration, reduce early voting, prohibit voters from voting at the polling location closest to their home or their children's school, reduce the number of polling locations and impose a strict Photo ID requirements. These restrictions disproportionately impact immigrants, women, communities of color, working families, students, veterans and the elderly. Republicans are erecting these voting barriers because the groups that are most affected represent the core of the Democratic Party's constituency — and the majority of the American electorate.
RELATED: Three Years After SCOTUS Case Weakened Voting Rights Act, Leaders Call for New Protections
Nationwide, Republican leaders are using election laws to increase barriers and decrease voter turnout because they win more elections when fewer people vote and participate in our democracy. While Republicans are busy in court defending these outrageous laws, Democrats are building coalitions to fight to reverse a culture of discrimination and disenfranchisement.
In Arizona, for example, the Democratic Party filed a lawsuit after Arizona's primary was marred by long waiting lines to vote in Maricopa County, a majority-minority area where the state closed 70 percent of its polling locations, under the guise of "cost-cutting." Before the Shelby decision, Arizona used to be subject to Voting Rights Act requirements because of the state's particularly poor record of discrimination and disenfranchisement. Arizona is a state where conservatives banned bilingual education in 2000, where Sheriff Joe Arpaio has run roughshod over the rights of Hispanics with illegal traffic stop detentions, and where people of color have long faced undue burdens in exercising their most basic rights as citizens.
By contrast, Democrats across the nation are using commonsense solutions and best practices to expand voter access. In my home state of California, we are removing barriers to participation by automatically registering nearly seven million new voters when they obtain or renew a driver's license. Illinois, West Virginia, Oregon, and Vermont have passed similar laws. Colorado has adopted a new modernized election law where all registered voters receive a ballot in the mail. In Pennsylvania, the Secretary of State implemented online voter registration and has already registered over 100,000 voters.
Every voter deserves a voice. Every election matters. And when politicians pass laws that make it unduly difficult to cast a ballot, they are betraying American values, the law, and the Constitution. As Democrats, we're sending a clear signal that we will not stand for it.
Rep. Judy Chu is the chair of the Congressional Asian Pacific American Caucus and represents California's 27th Congressional District.
Follow NBC Asian America on Facebook, Twitter, Instagram, and Tumblr.