"Open in Emergency: A Special Issue on Asian American Health" is an upcoming issue of the Asian American Literary Review that seeks to address mental health issues in the Asian-American community using art and literature.
The project, scheduled for release in January 2017, is the brainchild of Mimi Khuc, a scholar and writer, who is also acting as guest editor for the issue in conjunction with a small team of guest curators. Khuc was motivated to begin the project after experiencing postpartum depression. She said she wanted to explore new ways of talking about mental health that went beyond the usual discourse around access and availability.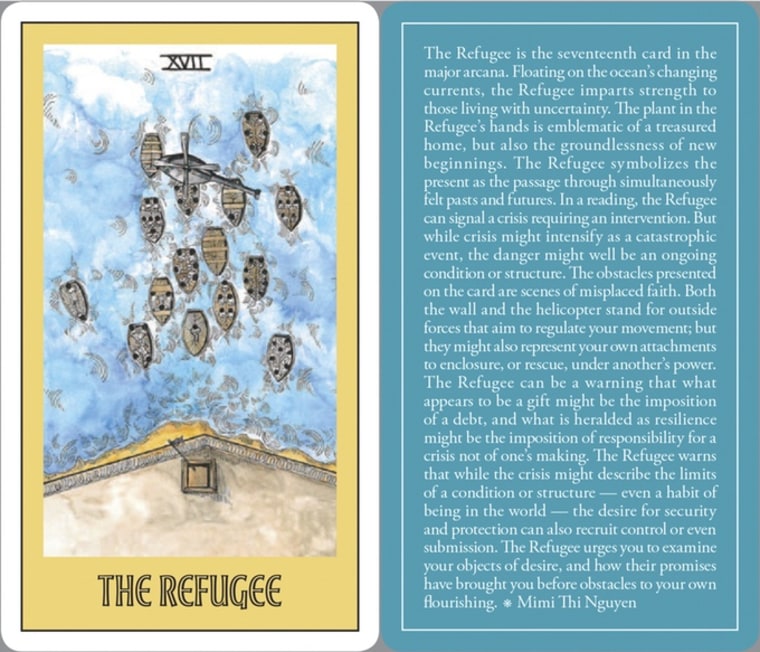 "My main vision for the project is how to think about mental health in relation to history and social structure, not just as an individual pathology or individual condition … but as something that needs to be contextualized within structures of violence, like rape, like misogyny, colonialism, like war," Khuc told NBC News.
The issue will not be published in a traditional, magazine-style format. Instead, "Open in Emergency" will be composed of five separate art pieces, including a satirical Diagnostic and Statistical Manual, a play on the "standard classification of mental disorders used by mental health professionals in the United States" maintained by the American Psychiatric Association; a tapestry made up of collective stories; a pamphlet on postpartum depression that has been revised by writers and mothers; and a set of letters written from daughters to their mothers that discuss "intergenerational intimacies and violences."

A fifth component of the issue, a deck of tarot cards, is subject to a recent crowdfunding effort to raise funds for the entire project. The deck is a re-imagining of the fortune telling device with Asian-American artists and writers redesigning the cards. Themes such as "Death" are recast with anti-racist, immigrant-centric themes, Khuc said.
The crowdfunding project hit it's $10,000 initial goal within 72 hours. Additional funds raised will be funneled into producing additional copies and getting the publication into the the hands of community groups, according to Khuc. As of Monday, the project has raised over $15,000 with 23 days remaining.
"The response the tarot cards has been beyond my expectations — how much [people] love it, how much it resonates with people, and how much they think they need it. That they're like, 'I didn't know I needed this, but I need this in my life, because it's going to help me,'" Khuc said.
Follow NBC Asian America on Facebook, Twitter, Instagram, and Tumblr.
RELATED