Komal Minhas always knew she wanted to be her own boss. So when the 26-year-old, Brooklyn-based filmmaker came across Erin Bagwell's Kickstarter campaign for "Dream, Girl," a documentary showcasing the untold stories of female entrepreneurs, Minhas was immediately moved.
"I emailed Erin right away," Minhas told NBC News. "The video she created spoke to my soul. It was about women like me, who were starting their own businesses, and who were all fiercely smart, independent, and successful. I asked, 'Why don't we see more of this?' Maybe having access to this type of media as a young person would have made me a different woman."
Soon after getting in touch with Bagwell in 2014, a fellow filmmaker and feminist, Minhas came on board as a producer and key investor. Upon its release this past summer, "Dream, Girl" landed the duo a spot on Oprah Winfrey's Super Soul 100 list. The film was also screened at the White House in the lead up to The United State of Women, the White House Summit for Women and Girls, in June.
But in the midst of the momentum around the film's release, Minhas was hit with unexpected news in March: She was diagnosed with cancer.
"I actually got the news about being on the Super Soul 100 list a few weeks after my diagnosis. It was both the best and worst time of my life all at once," she said. But, she added, she recalled what she told Oprah during the Super Soul 100 luncheon: "I knew that our work with 'Dream, Girl' and continuing to uplift the lives of women and girls is what would heal me."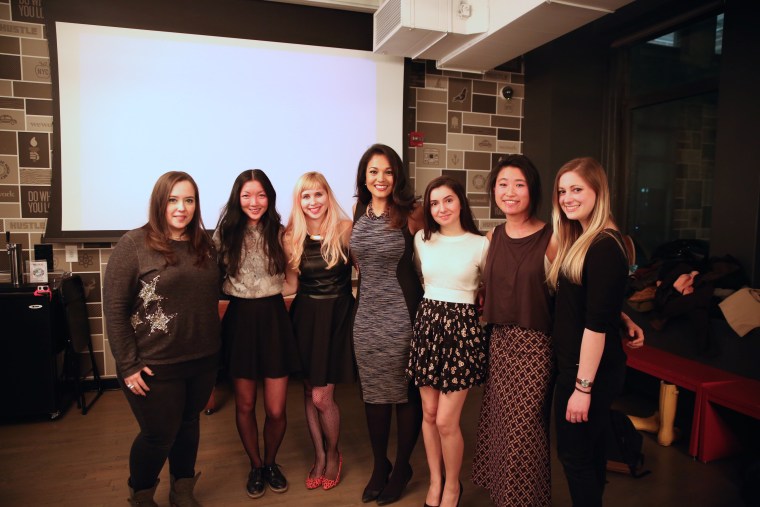 Born and raised in a small rural tow in Alberta, Canada, Minhas describes her upbringing as the daughter and niece of Indian immigrants, who built business from the ground up, as crucial to shaping her own vision.
Minhas' commitment to championing the stories of women and girls has been an integral part of her work since returning from a visit to India in 2014, where she met a young woman who was helping her grandfather after a severe fall. The woman and her sisters had been abandoned by their parents, and the woman's eldest sister had arranged a marriage for one of the girls.
But the husband was abusive, and the woman Minhas met sought a divorce, despite the stigma associated with it. Minhas later found out that the woman had ingested pesticides to end her life.
"Learning that broke me," Minhas, whose company KoMedia aims to create campaigns that will have an impact, said. "Experiences of violence and assault are a daily reality for women across India. Growing up as an Indian woman in Canada has afforded me incredible privilege, and I see it as my purpose and mission in life to help bring light to their stories, and to uplift the lives of women and girls."
With "Dream, Girl" now available for screenings across the country, and after coming out of treatment cancer free this past summer, Minhas hopes to continue with her mission while also aiming to live an "unbridled life" outside of the expectations and boundaries often imposed on women.
"My experience with cancer, and sharing the experience so publicly, has made me realize that my place in this movement is to enable people to create stories that a decade ago, would not have been created or told," she said. "This wave of feminism is about women telling their true and raw stories, and that's what I want to help bring light to."
Follow NBC Asian America on Facebook, Twitter, Instagram, and Tumblr.