The mayor of one of Japan's largest cities has said it would terminate a six decade-long sister city relationship with San Francisco after the California city last month accepted a memorial honoring "comfort women," the mostly Korean women forced to work in Japanese military-run brothels during World War II.
In September, San Francisco became the first major city in the United States to install such a monument, activists have said. In late November, San Francisco Mayor Edwin Lee signed a resolution formalizing the city's acceptance of the statue as city property, a move that prompted the City of Osaka to begin dissolving its relationship with San Francisco.
Reached for comment by NBC News, the City of Osaka referred to Nov. 23 comments made by Osaka Mayor Hirofumi Yoshimura, who said in Japanese that the city had urged Lee to exercise his veto power to reject the establishment of the memorial on numerous occasions.
After Lee signed the resolution, the Osaka City Assembly made a similar request to the City of San Francisco, Yoshimura has said.
He called San Francisco's decision to accept the statue "extremely regrettable."
"Our understanding is that a sister city relationship is based on unwavering mutual trust," Yoshimura said in Japanese. "But by the actions taken by Mayor Lee, that relationship, based on trust between the sister cities of Osaka and San Francisco, was destroyed."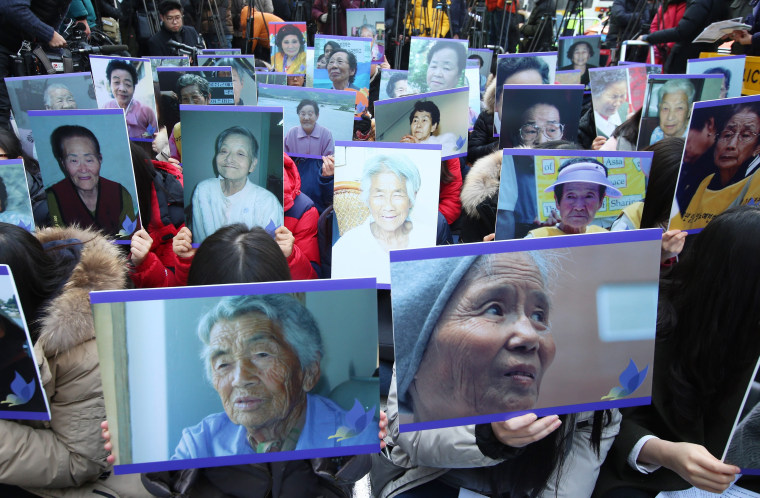 Yoshimura said Osaka's sister city relationship with San Francisco is expected to end in December.
San Francisco maintains sister city relationships with 18 cities across the globe. Its ties with Osaka, established in 1957, are the oldest. Through the relationship, the two cities have run an exchange student program, among other activities.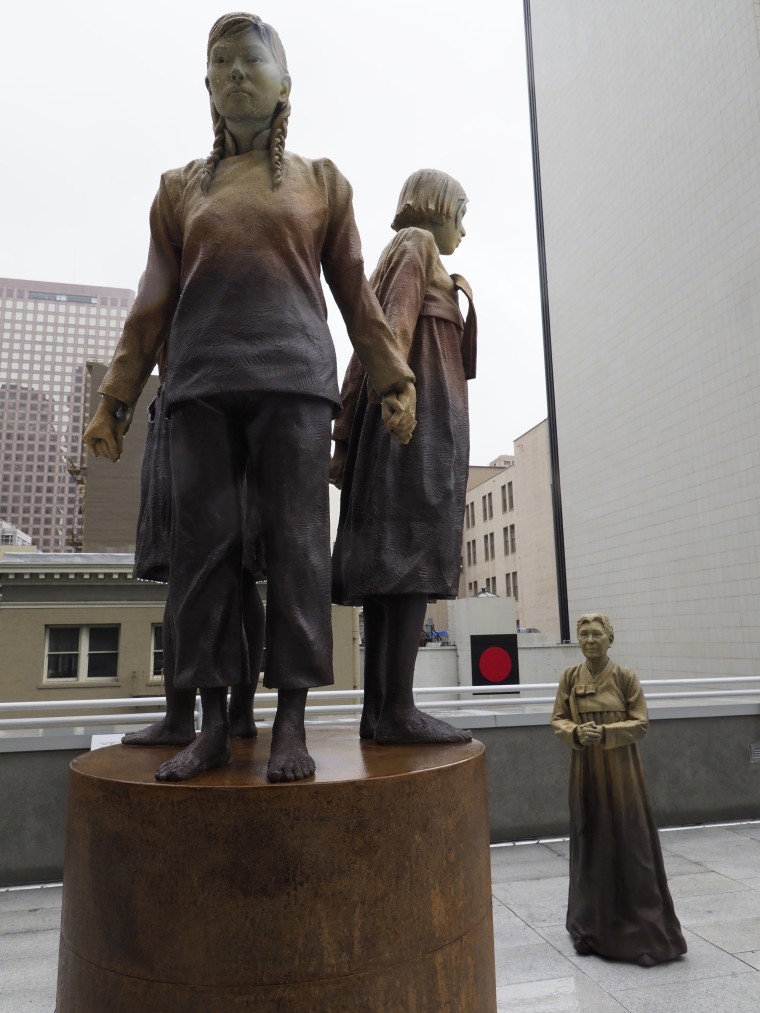 "It is unfortunate that the Mayor of Osaka has taken this position especially given our long standing sister-city relationship, but no country is immune from criticism over the practices of sex trafficking," London Breed, president of the San Francisco Board of Supervisors, said in an email. "Regardless of the Mayor of Osaka's position, San Francisco's long standing relationship and support for its Japanese community will continue."
Historians estimate that tens to possibly hundreds of thousands of women from countries including Korea, the Philippines, China, and Indonesia were forced into sexual slavery during World War II.
Comfort women memorials have been a contentious issue, with advocates arguing that the Japanese government has not issued an official or sufficient apology for what happened during World War II, while opponents say there is no evidence to support that women were forced into sex slavery.
In 2015, South Korea and Japan reached a deal meant to address comfort women, with Japanese Prime Minister Shinzo Abe issuing an apology and Japan agreeing to commit 1 billion yen (then, about $8.3 million) to a fund to care for elderly former comfort women.
San Francisco embarked on the process to install its comfort women statue in 2015 and encountered opposition at multiple points throughout the process. When the San Francisco Board of Supervisors unanimously voted to support the memorial in 2015, Toru Hashimoto, then the mayor of Osaka, sent a letter opposing the decision. Before the project was granted final approval, the San Francisco Arts Commission received nearly 300 emails expressing opposition to the memorial.
Yoshimura also sent multiple letters throughout the year addressed to Lee expressing concerns about the statue and saying that Osaka would have to discontinue its relationship with San Francisco if the resolution Lee signed to accept the monument was approved.
Backlash isn't uncommon for cities that have honored comfort women with memorial monuments.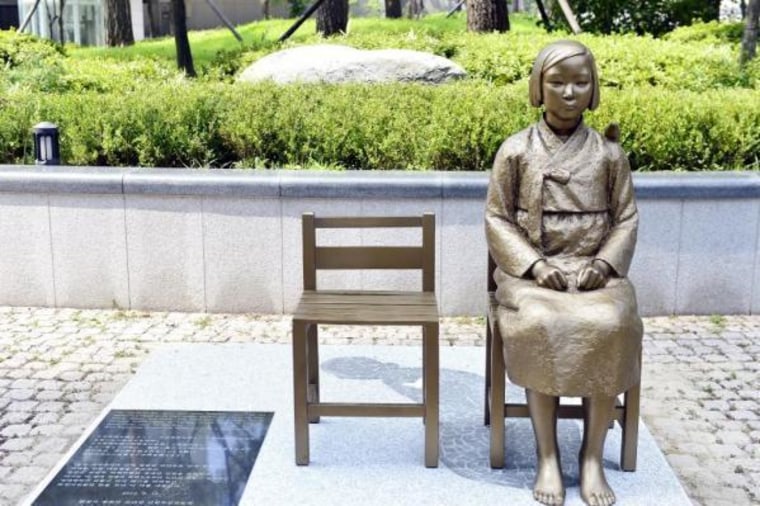 In 2014, the city of Glendale in Los Angeles County, which installed a statue in 2013, faced a lawsuit alleging that the city unconstitutionally infringed on the federal government's exclusive authority to conduct foreign affairs. The case was dismissed in federal court, and the Supreme Court declined to review it.
Earlier this year, an Atlanta museum dedicated to civil and human rights cancelled plans to install a memorial statue, saying it could not move forward with the project due to logistical reasons. Advocates, however, believe the cancellation was motivated by political and monetary reasons. The statue was later erected in the nearby Brookhaven, Georgia.
Other places in the United States with comfort women memorial statues include Southfield, Michigan; Palisades Park and Union City, New Jersey; and Fairfax County, Virginia.
Follow NBC Asian America on Facebook, Twitter, Instagram and Tumblr.