Bruce Lee first found fame in the United States portraying Kato, the sidekick in the 1966 television run of "The Green Hornet," but he didn't enjoy the part, according to his daughter.
"Bruce really hated his performance in that show because he felt like he wasn't really being himself," Shannon Lee told NBC News. "After doing 'The Green Hornet,' he made up his mind that he was going to show Hollywood what the authentic representation of an Asian man was in television and film and that was his goal."
Now, nearly 43 years after Bruce Lee's death, his family is carrying on the legacy of the action hero whose posthumous success helped disrupt Asian-American stereotypes and introduced a new wave of entertainers with a particular focus on his philanthropy and life philosophies.
While filming "The Green Hornet," Lee moved so quickly that the show's producers would often shoot his scenes in slow motion because his movements were blurs at normal speed. The show failed to find sustainable success in the United States, but started a cult following in Hong Kong, where it was marketed as "The Kato Show," according to Newsweek.
After the show ended, Lee returned to Hong Kong, where he made many of the films that helped him rise to prominence, including 1972's "Fist of Fury" and 1973's "Enter the Dragon." While many remember Lee as the man with blazing fast kicks and punches that could send you flying, Shannon Lee feels her father's philosophical teachings are often overlooked in his legacy.
"Most people know the name Bruce Lee, but they only know him as that cool Kung Fu guy in those old movies. They do not know much about his philosophy and how he lived it very actively in his life," she said.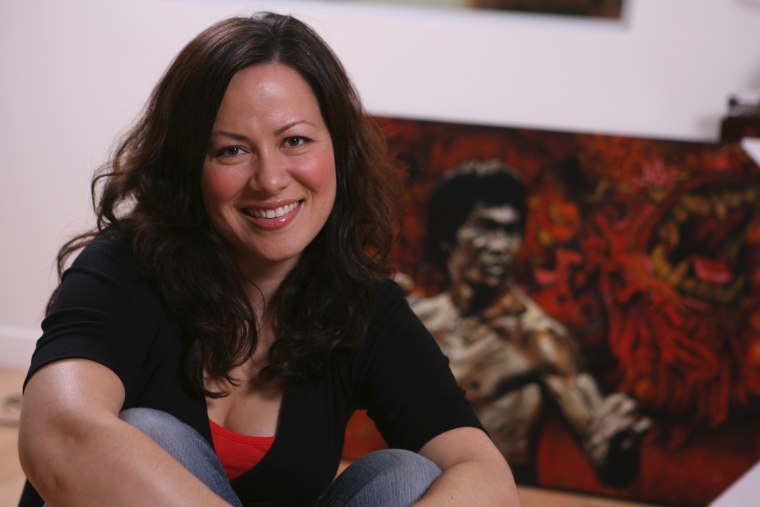 Shannon Lee is working to foster a better understanding of the wide net her father cast through her work in the Bruce Lee Foundation, which she co-founded and chairs. The mission of the foundation is to inspire confidence and motivate action through the lens of Bruce Lee's philosophies.
The foundation, which initially began as a grassroots campaign, has expanded in recent years and now operates three branches: a Bruce Lee Action Museum, a scholarship program, and the "Little Dragons" martial arts education program.
RELATED: Bruce Lee, Kristi Yamaguchi Among California Hall of Fame's 2015 Class
The museum program is currently in its first phase, with exhibits in Seattle, Hong Kong, and Sacramento, California. In its second phase, the foundation plans to develop a "digital interactive experience" for fans across the world tentatively scheduled for early 2017. The final third phase would feature a brick-and-mortar museum that will house items archived from Lee's life. This year, the foundation also received over 1,300 applications scholarships and launched the Little Dragons program, which helps provides martial arts instruction for low-income children.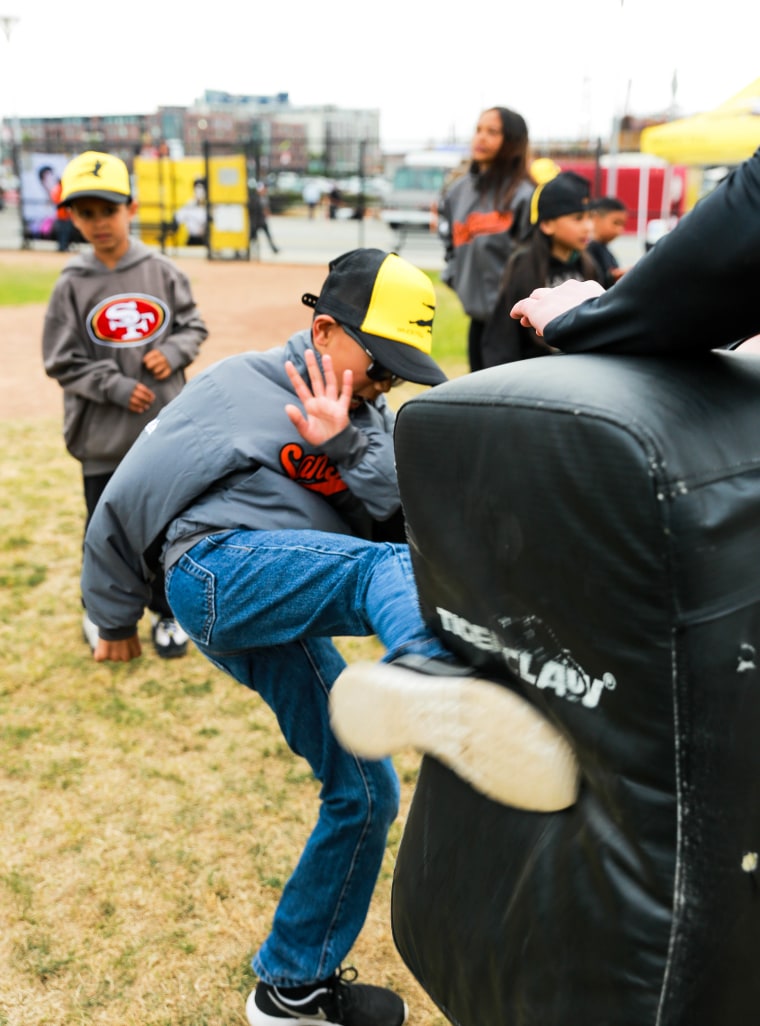 "My father had a philanthropist's mind and a philanthropist's spirit because he wanted to encourage people to be their best selves through his philosophy on self-actualization, being like water, and living in the flow of life. He was constantly a big advocate for anyone around him and anyone in his life," Shannon Lee said.
Shannon Lee is also working on a biopic that takes focuses on her father's philosophies and the characteristics that made him unique. With the help of her mother, Linda Lee Cadwell, the duo have been interviewing her father's friends and spending hours combing through archives to gain a better understanding of his teachings.
"We don't want this to be a typical biopic where it's just a chronicle of events until his death," Shannon Lee said. "We really want it to focus on his spirit, his struggles, who he was as a human being, and what he was trying to do with his life."
In 1993, a biopic about Bruce Lee's life titled, "Dragon: The Bruce Lee Story," was released. Based on the biography, "Bruce Lee: The Man Only I Knew," written by Linda Lee Cadwell, the film was a box office success and received generally positive reviews critically. But, Shannon Lee felt the film dramatized a few aspects of her father's life.
"We really want it to focus on his spirit, his struggles, who he was as a human being, and what he was trying to do with his life."
"I always thought that 'Dragon' had a really beautiful energy and spirit about it and I think that everyone in the cast did a great job. The one thing I didn't love about the film was it felt like they took a little too much creative license with making adjustments for dramatic effect," Shannon Lee said. "It was more of a biopic/action film. I think there could be a more dramatic compelling way to look at his life and his story."
In celebration of his life, Bruce Lee Enterprises, which Shannon Lee is the CEO of, plans to unveil a new website on July 20 as well as launch a podcast focused on talking about Lee's philosophies. Lee hopes that those who would like to honor her father's legacy on that day take a moment to use their inspiration to cultivate their own passions.
"I feel so much good energy and love through my father's words and through the way he lived his life," she said. "I truly believe that it can bring good energy and love into their lives as well."
Follow NBC Asian America on Facebook, Twitter, Instagram, and Tumblr.
Correction: An earlier version of this story stated that the Bruce Lee Foundation was launching a new website and podcast on July 20. Bruce Lee Enterprises is launching the website and podcast.