"Anything I want to do, I can do it," Maria Toorpakai, a 25-year-old professional squash player, told NBC News.
Toorpakai grew up in Waziristan, a tribal region in the north western part of Pakistan, where words like those aren't spoken often. The region, controlled by the Taliban, is still considered one of the most dangerous places on earth and is a place where women don't have the right to leave their home unaccompanied. It's no place for a young girl to play outside.
But that wouldn't stop her from pursuing her dream of playing squash professionally.
Toorpakai, who now lives in Toronto, Canada, is Pakistan's top-ranked female squash player. Growing up, she recognized her limited rights as a woman early. At the age of 5, Toorpakai burned her dresses, a moment she relives in "A Different Kind of Daughter," her upcoming biography scheduled to be released May 3. "I ran into the house and found my brother's shirt and pants…and slipped them on," she wrote.
That's when she decided to disguise herself as a boy. She hid from the Taliban in plain sight, going by the name Chengaiz Khan from that day on.
Toorpakai, as Khan, excelled in squash.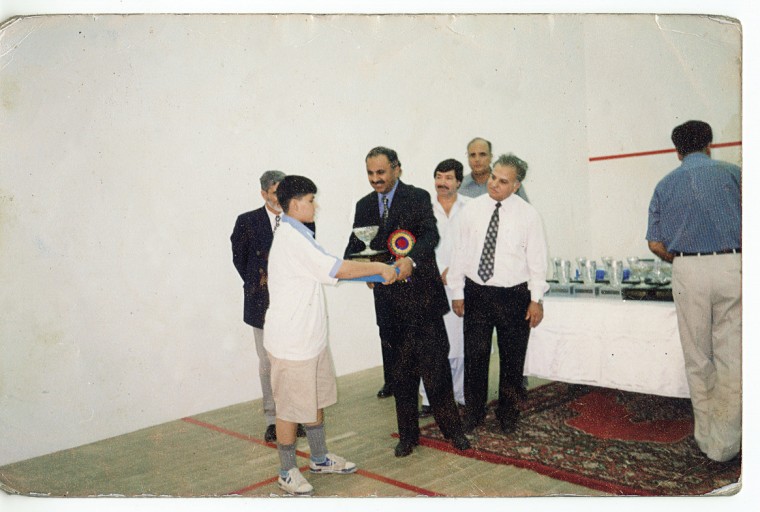 But her career was cut short when, at the age of 16, she was required to present her birth certificate to become a member of the Pakistani Air Force squash academy.
Her gender was revealed, and with that came death threats — not just to her but also to her family. "Every day my family is risking their life," she said. "Every day there is a struggle."
She began writing abroad to squash coaches and clubs, asking for help in her pursuit of training and the advancement of her game.
Eventually, someone wrote back.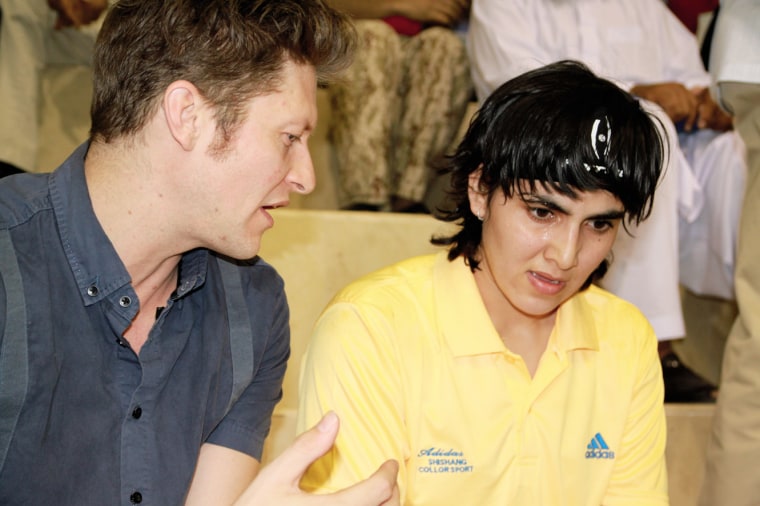 Toorpakai accepted an invitation from Jonathon Power, a former top-ranked squash player based in Toronto, who invited her to work with him and train as a professional. Toorpakai accepted his offer and moved to Canada, where she currently resides.
Toorpakai has embraced her new community, but she hasn't strayed from her roots. She still calls Pakistan, where her family still lives, home.
"I love Canada. I love Canadian people," Toorpakai said. "Pakistan is the country where I was born. I love that country, and it's like a mother."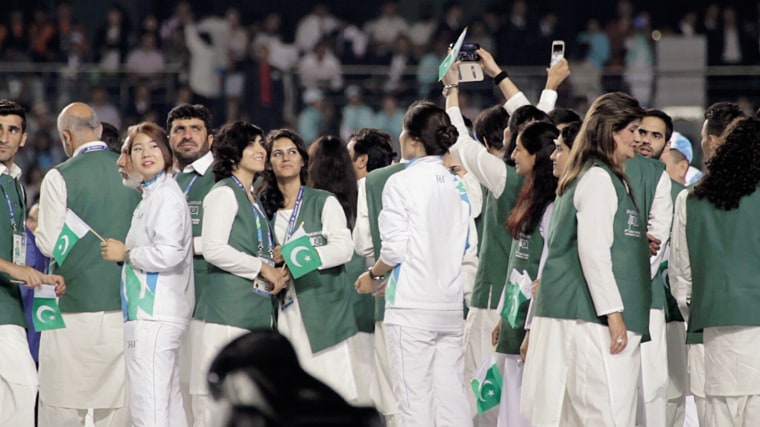 Toorpakai's parents — both school teachers — and siblings remain in the country. Her sister is a politician, and what the family does makes the Toorpakai's vulnerable to groups like the Taliban. "We all together make a threat for our own selves," she said.
Toorpakai's book, "A Different Kind Of Daughter: The Girl Who Hid From The Taliban In Plain Sight" will be released in the U.S. May 3. Her story is also being featured in a documentary, "The War To Be Her," scheduled to be released in September.
Maria, now with a home both in Pakistan and in Canada, hopes to help build a bridge, through sports, to unite those two parts of the world. "All I hope today that my people could understand that the hate is not going to solve any problems," she said. "We cannot keep that illusion in our brains that everyone is our enemy, everyone is against you."
Follow NBC Asian America on Facebook, Twitter, Instagram, and Tumblr.