Pakistani cartoonist Shahid Mahmood built a career on creating satire about religion and politics, often under threat, but the shooting at the Charlie Hebdo office in Paris left him stunned nonetheless.
"It's tragic. These are individuals who were expressing an opinion. If you believe in it or not, whether you agree with it or not, it was an opinion - and that's all that it is," said Mahmood in an interview with NBC News. "And people should be able to able to express themselves."
Shortly after the September 11th attacks in 2001, Mahmood was among the artists who was invited to display his work at an exhibit in Paris entitled "The New World Order." It was at that show that he first met the late Stéphane Charbonnier, Charlie Hebdo's editor-in-chief.
"He was a cartoonist and a cartoon lover," Mahmood recalled. "He was just expressing interest in my work."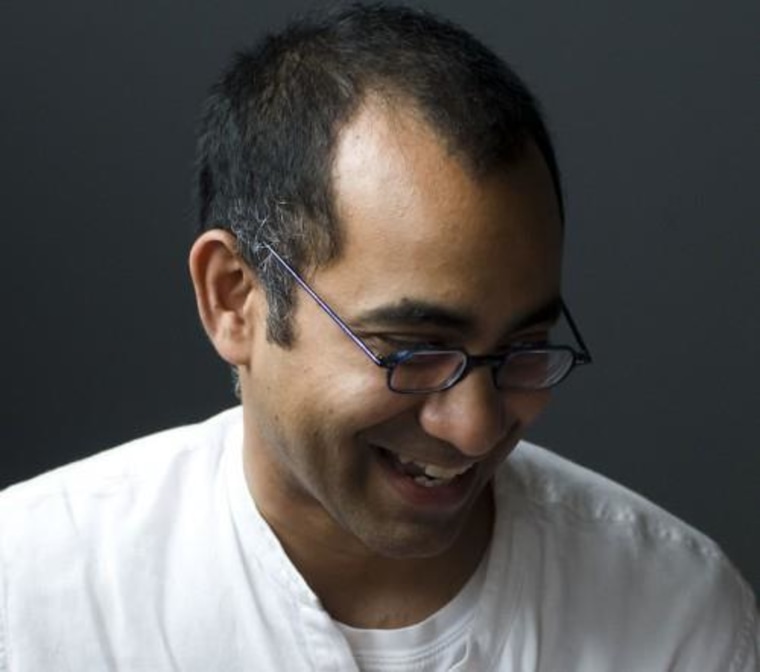 Throughout his career both in Pakistan and in North America, Mahmood says his art has often been deemed offensive by religious and political figures.
"Over the years I have been very critical of fundamental Islam, and I have received letters and mail with regards to threatening me," he said. "I've also, post-9-11, been very critical of U.S. foreign policy and the heavy-handedness that they've used, which has resulted in me being put on a no-fly list, which I've been fighting for the past decade."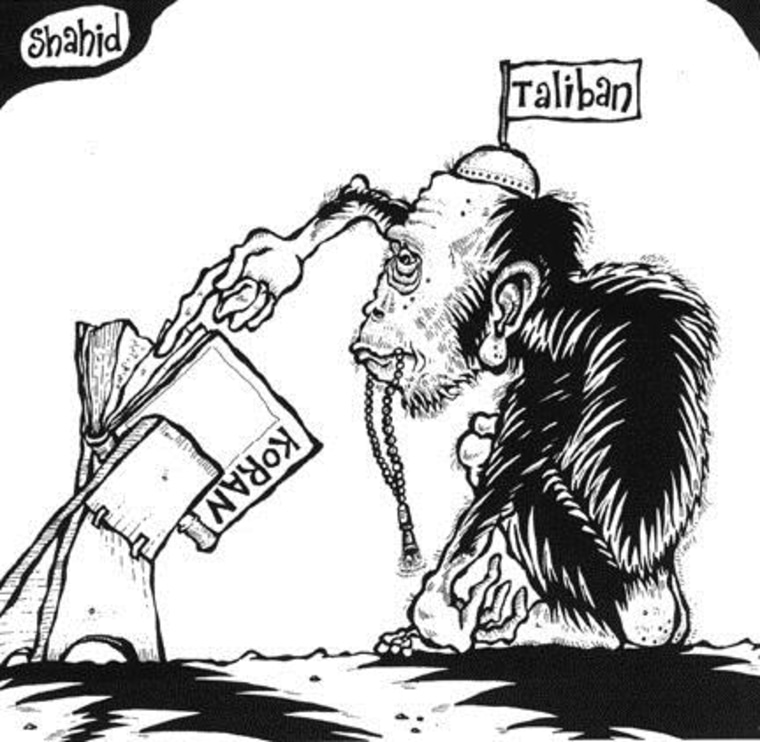 It was while working in Pakistan during Benazir Bhutto's years as Prime Minister that Mahmood says he and his colleagues were often threatened because of their work. "At the time, the editor actually called me and said 'You know, it may be a good time for you to stay at home.' And I had family members who said 'you should lay low for a while and not go to the office.' … That's sort of the environment that one lives with over there."
Mahmood, who now lives in Canada, also notes that in the days since the Paris killings he's seen a disconnect in how readers have reacted to the images that typically appeared in Charlie Hebdo.
"I feel that anybody should be allowed to show and have an opinion. But I don't think the work that the Parisian magazine showed was terribly eloquent and I actually don't think of it as high quality satire or political commentary," he said. "[But] having grown up in Pakistan, I think that Muslims in general should have a little bit more faith in their belief and when I say that I mean - let people say what they want, it's an opinion - so don't be so insecure about your faith."