BROOKLYN, New York — Not far from the house where Tony Manero (John Travolta) lived in the film "Saturday Night Fever" sits a quaint Lutheran church. It was built more than 80 years ago for Norwegian worshippers when Bay Ridge was also home to working-class Irish, Italians, and Scandinavians.
Like all neighborhoods, people come and go. On Fifth Avenue, one of the main commercial strips near the Verrazano-Narrows Bridge, shops offering Halal meats, which comply with Islamic dietary laws, and Middle Eastern goods have moved in. Storefront signs can be seen in both English and Arabic. Some residents lament the changes, referring to Bay Ridge now as "Beirut," the capital of Lebanon.
"Throughout my ministry and life in this community for the past 22 years, there have been great committed people who became the pillars of the bridges we are building."
But Our Saviour's Evangelical Lutheran Church remains. For six years, Norwegians and Arab Christians have shared the space on Fourth Avenue as their spiritual home. With its own sanctuary on the second floor, Salam Arabic Lutheran Church boasts a diverse, if small, Arab-Christian congregation led by pastor Rev. Khader El-Yateem.
As the population of Bay Ridge has shifted, El-Yateem has sought to forge understanding and trust in a community that has long been a port for immigrants, he said.
Now the 48-year-old Palestinian-born cleric is ready to take that endeavor to the next level — by seeking a seat on the New York City Council.
"We need to be part of the decision making, because all the decisions being made affect my community directly," El-Yateem, a Democrat, told NBC News during a recent interview at his church. "I feel like our voice has been absent from the table."
If he wins, El-Yateem said he'll be the first Arab American and Palestinian elected to New York's City Council.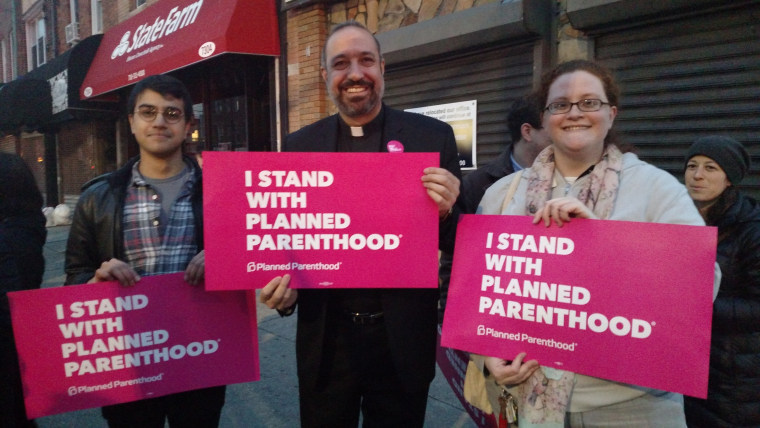 He'll also represent a community that is 64 percent white, has two Republican state elected officials, and where El-Yateem says spoken and unspoken tensions exist between some residents and those from Middle Eastern and Arab countries — many of them Muslim.
"That's one of the reasons why I wanted to run for City Council, because I saw myself as a person who can bring all of us together," he said.
Born to a Christian family in the Bethlehem district of Palestine, El-Yateem knew after graduating high school that he wanted to be a minister. The calling became even clearer, he said, after Israeli defense forces arrested and imprisoned him in 1989.
"[I was] interrogated, tortured everyday," said El-Yateem, a student at Bethlehem Bible College at the time. "I never was told why I was arrested. I never was told what were the crimes that I'm charged with."
"Our kids, they were afraid to go to school. So we have mothers in this community who would go to a Muslim mother or Arab mother and tell her, 'I will walk your kids to school with you.'"
After 57 days in solitary confinement, El-Yateem said he was released with no explanation. Many people leave prison angry, but El-Yateem said he left wanting to work toward justice and reconciliation. So he joined a group that sought to bring Palestinians and Israelis together through conversation, he said, in a region mired in violent conflict.
"Feeling the pain of the other has always been a passion for me, because I want people also to feel my own pain," he said.
El-Yateem's Bay Ridge assignment came later in 1995 while completing a master's degree at the Lutheran Theological Seminary at Philadelphia. He was ordained the next year and began ministering to Arab Christians, a group including Syrians and Lebanese that made its way to Bay Ridge some 60 years ago, he said.
El-Yateem also got involved in the greater community, he said. In 1998, he helped form the Unity Task Force in an effort to bring together Christians, Jews, Muslims, elected officials, and police amid rising tensions. The goal, he noted, was to respond collectively to issues facing Bay Ridge.
A few years later, the group proved vital in the wake of the Sept. 11, 2001, terrorist attacks, which killed many Bay Ridge residents, El-Yateem said. Giving those families a message of healing in the midst of pain was of paramount importance, he said.
"But also we wanted to make sure that our community continued to be safe, secure, and people who might look like the people who carried [out] the attacks on 9/11 are not the target of hate crimes," El-Yateem said.
El-Yateem recalled how the community came together after that tragic day.
"Our kids, they were afraid to go to school," he said. "So we have mothers in this community who would go to a Muslim mother or Arab mother and tell her, 'I will walk your kids to school with you.' These acts of bravery, it is life changing."
Arabs and Middle Easterners, many of them Muslims, moved to Bay Ridge in large numbers beginning in the 1980s from countries like Yemen, Morocco, Egypt, and Palestine, El-Yateem said.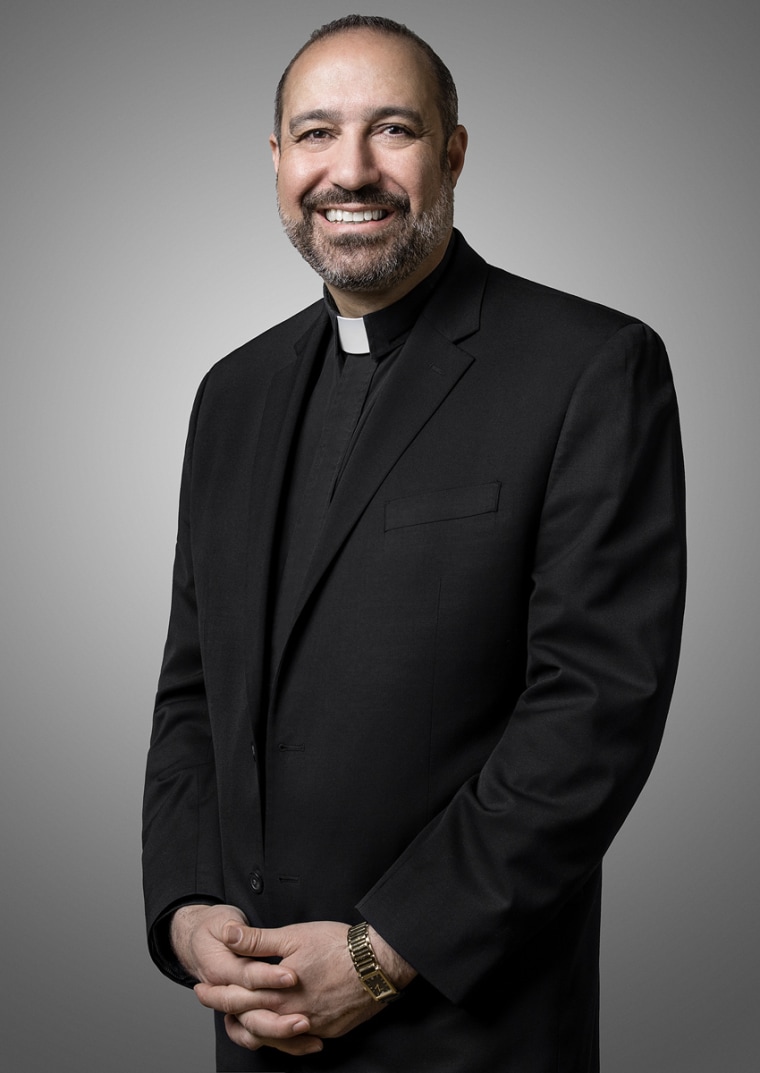 Arab's make up 12.7 percent of Bay Ridge's total population of 84,439 — second only to Italians at 14.4 percent, according to the NYC Department of City Planning. More than one in three residents is foreign born, figures show.
A stroll down Fifth Avenue today offers a vista into this neighborhood in flux. Bars popular among cops and firefighters still dot the thoroughfare, as do bakeries that for decades have sold Greek and Scandinavian confections. Women wearing hijabs, the Muslim headscarf, push baby strollers on their way to grocery stores.
Newcomers like Istanbul Bay Turkish Cafe and Restaurant, on the corner of Fifth Avenue and 80th Street, reflect Bay Ridge's changing demographic.
Owner Seyran Say, a Muslim born in Turkey, opened his gyro and kebab eatery nine months ago after closing another one in a nearby part of Brooklyn, he said.
"As a human being, most important for me is humanity, everybody to love each other, respect each other, and live in peace and a nice way," Say told NBC News.
Every nation, he added, has good and bad people.
"When they come over here they struggle," Say said of recent Arab arrivals. "They don't know [what] to do. They are [a] stranger to culture, to people, to everything."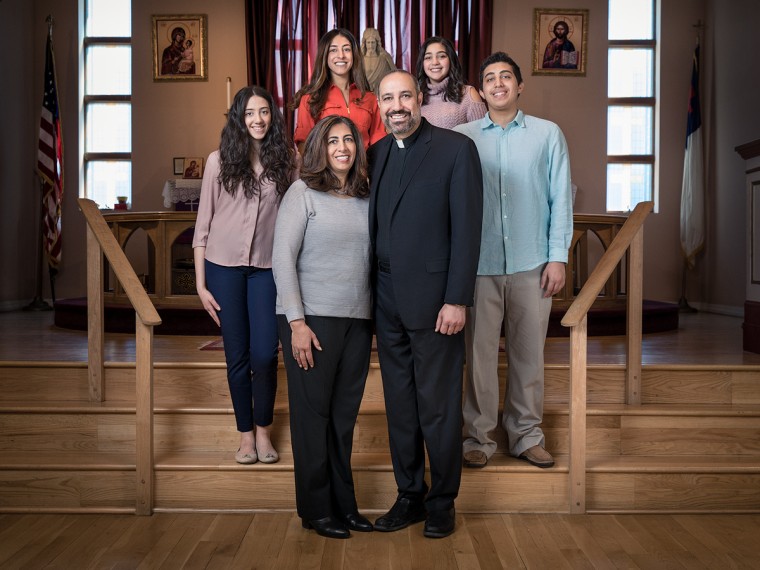 While some Fifth Avenue businesses like Say's are doing well, some older ones are feeling the pinch. Immigrants from Greece have long made Bay Ridge their home, but that seems to be changing, A&S Deli and Meat Market manager Anthony Nikas of 25 years told NBC News.
He said he can tell by the drop in sales of lamb, goat, and, of course, feta. About 6 percent of Bay Ridge today is Greek, data show.
"It's not the same people and the same culture," he said.
"It's a nice area," he added. "But [it has changed] too much, and it goes worse and worse."
Others remain optimistic. Community Board 10 district manager Josephine Beckmann told NBC News Arab Americans play an integral role in the community. Today, she said, they make up 10 percent of the board, which acts as a local representative body. El-Yateem said he served on Community Board 10 for 16 years.
Beckmann also dismissed the idea of underlying tensions among different ethnic groups.
"If there ever is an issue, we come together," she said.
With seven months to go before the general election, the crowded council race is already heating up. At least seven candidates — four Democrats and three Republicans  — have launched campaigns for the seat held by term-limited Councilman Vincent Gentile, a Democrat. One of them is a Chinese-American woman.
Besides Bay Ridge, the district covers Dyker Heights, Bensonhurst, and Bath Beach in Brooklyn's southwest corner. Those neighborhoods all have sizeable and growing Asian-American populations, mainly Chinese, city data show. Overall, nearly one in four residents in the 43rd council district identify as Asian American, according to numbers from the Asian American Federation, a nonprofit.
"Throughout my ministry and life in this community for the past 22 years, there have been great committed people who became the pillars of the bridges we are building," El-Yateem said. "I'm talking about the Muslim community, the Christian community, the Jewish community."
"And now we are trying to expand the circle, for example, how we can include the Chinese community in what we do," he added.
So far, El-Yateem has outraised his competitors in campaign contributions with $81,611, according to the city Campaign Finance Board.
He's also come under fire from Republican candidate Bob Capano, who called on the state attorney general to launch an investigation into the Arab American Association of New York. Linda Sarsour, a Palestinian-American activist, serves as executive director and El-Yateem as treasurer of the non-profit.
Capano accused the association of hosting political events while receiving city funds. The IRS prohibits 501 (c)(3) nonprofits from participating in political campaigns, though it makes exceptions for certain activities "conducted in a nonpartisan manner."
"We need to be part of the decision making, because all the decisions being made affect my community directly. I feel like our voice has been absent from the table."
El-Yateem denied the allegations.
"There is no truth to it whatsoever," El-Yateem said, referring to a news report in mid-March citing the accusations.
Married with children, El-Yateem said he quit his job at Maimonides Medical Center to focus on the race. The hospital, located in a historically Jewish neighborhood of Brooklyn, had hired the Lutheran pastor to build trust with the Arab-Muslim community, he said.
El-Yateem mentioned drugs, poor public transportation, and illegal home conversions as some of the issues facing the council district. He also brought up police surveillance of Muslims, which the city settled a lawsuit over last month, and the fate of a program that grants ID cards to New Yorkers regardless of immigration status.
To pull off a win in September's primary and November's general election, El-Yateem said he knows he needs to appeal to a broad base of voters, an objective he's confident he will meet.
"I have been known in a lot of different circles with a lot of different groups," he said. "That is my legacy, and I hope people will remember that."
Follow NBC Asian America on Facebook, Twitter, Instagram and Tumblr.