In 1973, Ming-Tsai Cherng opened a small Chinese restaurant in Pasadena, California. Using family funds and a small loan, Cherng kept the restaurant in the family by hiring his son, Andrew Cherng, to work the front of the house while working as the chef. His granddaughter, Andrea Cherng, told NBC News her grandfather "dreamed of building a better life for his family" by "cooking as a Chinese master chef" and "translating the cuisine to Americans."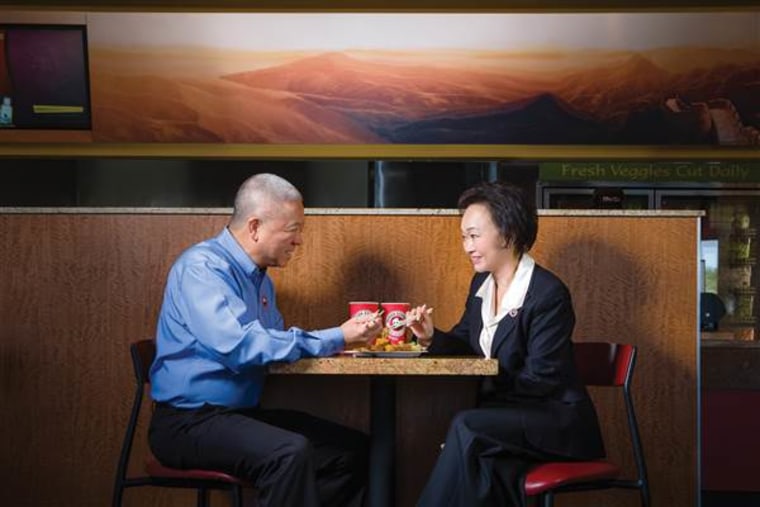 Today, Panda Express, which Andrew Cherng co-founded in 1983, operates nearly 1,800 worldwide locations with menu items like orange chicken and broccoli beef, which incorporate Chinese flavor profiles but don't have a true Chinese equivalent, Andrea Cherng, Panda Express' chief marketing officer, said.
RELATED: New PBS Documentary Defines Asian-American Identity Through Food
"We consider ourselves American-born Chinese, and we embrace both cultures," she said. She added that the company maintains "insistence on the Chinese culture, the China, Taiwan, Hong Kong diaspora culture" while Panda Express' role in American cuisine gives it the "culinary freedom and creativity" to "reimagine Chinese dishes and create the next classic."
Cherng said that philosophy is why General Tso's chicken, a new entree introduced today, is the center of a Panda Express' campaign as an "American Chinese Original."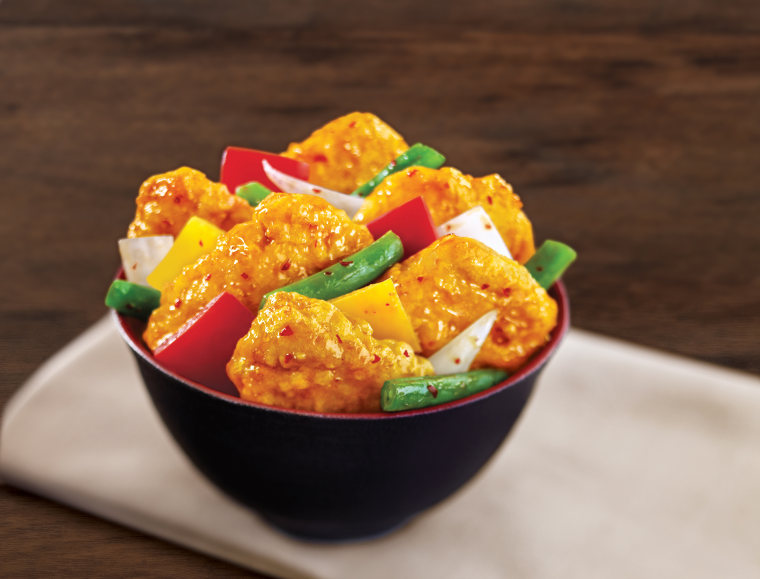 The dish was also the subject of a documentary film, "The Search for General Tso."
According to the documentary, General Tso's chicken was originally made in Taiwan by Hunanese chef Peng Chang-Kuei. Peng later took it to the United States, opening his own restaurant in New York, paralleling the Panda Express story.
RELATED: The Story Behind America's Obsession with General Tso's Chicken
The restaurant is aware that for many people, Panda Express is Chinese food, Cherng said, and that they have the opportunity to introduce new flavors to the country. "Fundamentally, people, when they think about food, and any type of genre of food, they are thinking of something delicious," Cherng said.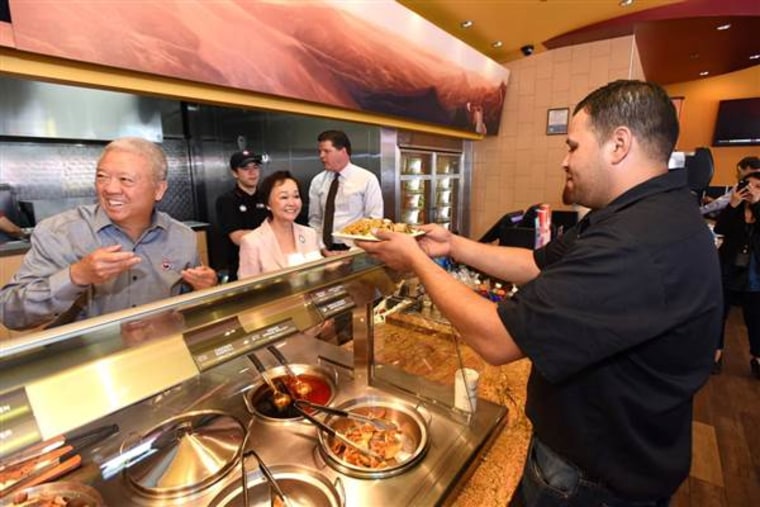 But the focus on the wider American audience doesn't mean that the restaurant has overlooked the Asian-American community, Cherng said. The company sponsors events and organizations in the community as well as operates a charity called Panda Cares, which has focused on underserved children and has donated nearly $70 million, according to Cherng.
"[Panda Express] grew because of the different Panda members, aunties and uncles that helped build the concept," she said. "[They were] thinking about their heritage while thriving in America."
"What are we going to do for our people, how do we give back?" she added. "[That's] what it means to be a contributor to the Asian-American community."
Follow NBC Asian America on Facebook, Twitter, Instagram, and Tumblr.