Penguin Random House is facing criticism over a copyright claim on an Asian American literary classic it republished in May that recounts the aftermath of the incarceration of Japanese Americans during World War II.
The controversy centers on "No-No Boy," a novel written by John Okada. It tells the story of a Japanese American named Ichiro Yamada who refuses to fight for the United States against Japan.
A Japanese publisher printed the English-language hardcover in 1957, after "No-No Boy" was rejected by several American publishers. The book was the first to address the aftermath and effects of World War II incarceration camps.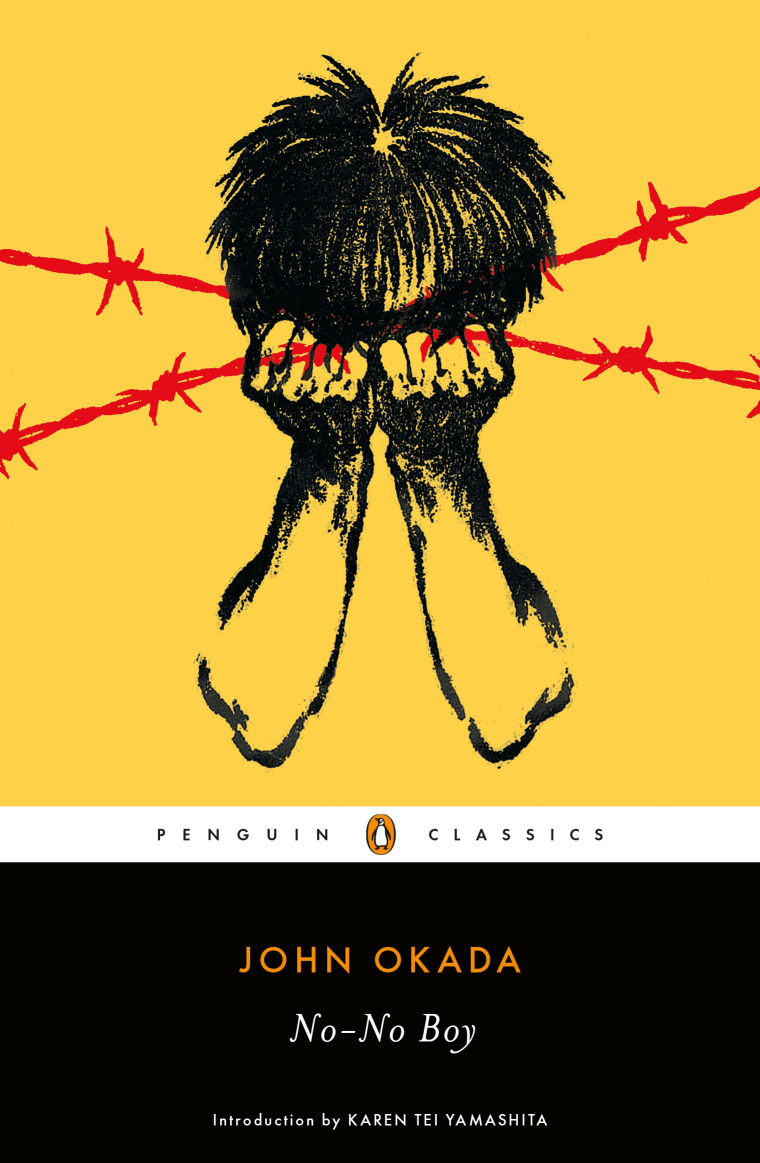 Shawn Wong, an English professor at the University of Washington, said he and a few friends discovered Okada's book in a used bookstore in 1971, not long after Okada's death. He said he filed to copyright "No-No Boy" in 1976 for Okada's family.
After selling 6,000 copies, Wong said they transferred the rights in 1979 to the University of Washington Press. Since then, the press has sold more than 157,000 copies of the book and paid royalties to the Okada family, according to Wong.
Wong said he was outraged when he learned Penguin Random House had released "No-No Boy" last month. He took to social media to pillory the publishing company.
"They chose commerce over decency," Wong said in a phone interview.
Penguin Random House, citing U.S. Copyright Office records, maintained in an email that "No-No Boy" is in the public domain in the U.S., that it does not enjoy copyright protection because the 1957 edition was never registered.
Yuki Hirose, associate general counsel at Penguin Random House, added that the only copyright registration on file is for a 1976 introduction to the book, which they did not reproduce in the new edition.
"We fully investigate the copyright status of any work that is going into our classics program, and we acted in good faith to pursue 'No-No Boy' for publication," Hirose wrote.
Hirose said Penguin Random House will be reaching out to the Okada estate to speak with them directly. Her statement did not note whether the Okadas will receive royalties.
The University of Washington Press, the other publisher, did not respond to emailed requests for comment.
The copyright dispute comes on the heels of Asian Pacific American Heritage Month in May. Coinciding with this year's celebration, Penguin Random House published "No-No Boy" along with three other works from Asian American authors.
The title of Okada's book comes from the real-life "no-no boys" — Japanese American men who answered "no" to two questions on a mandatory government questionnaire. One asked if they were willing to serve in the armed forces, the other if they would swear loyalty to the U.S.
Wong said that at the time the book came out, it was Japanese America's only novel.
"Okada wrote about something that was extremely painful that the Japanese American community itself didn't really want to read about in 1957," he said. "The last thing Japanese America wanted was a story about a young man who'd been in prison for avoiding the draft."
Born in Seattle in 1923, Okada served in the Army during World War II and attended the University of Washington and Columbia University. "No-No Boy" was his only published novel. He died of a heart attack at the age of 47.
Some Asian American writers, artists and organizations have joined the growing chorus of critics unhappy over Penguin Random House's decision to publish "No-No Boy," including Pulitzer winner Viet Thanh Nguyen and the Densho Project, a nonprofit archive of Japanese American history based in Seattle.
Wong said copyright experts say he has a case because the forms to file for a copyright back then were not very specific.
But Timothy D. Pecsenye, an intellectual property attorney who focuses on copyright and trademark, told NBC News he thinks Penguin Random House is correct in asserting there's no copyright protection in the U.S. for "No-No Boy."
Pecsenye said that when "No-No Boy" was published in 1957, the Copyright Act of 1909 applied, which granted book authors 28 years of protection. After that, a copyright would have to be renewed, he said.
For "No-No Boy," that would've been around 1985.
"Unfortunately, it doesn't appear that the author or publisher or anybody renewed the copyright in the underlying work," Pecsenye said.
The fact that "No-No Boy" was originally published in Japan probably wouldn't affect the copyright, Pecsenye noted.
Wong provided NBC News with a copy of a copyright registration certificate he filed in 1976, which was shared with Pecsenye. Given the way it was filled out, Pecsenye said it provides copyright protection only for the introduction.
Even if the application was made out to protect the entire text and content, it still wouldn't make a difference, Pecsenye said, since the copyright was already in existence after the book was published in 1957.
Legalities aside, Wong said the publishing history of "No-No Boy" — namely the struggles he and other Asian Americans faced getting Okada's novel out there — is as important as the book itself.
"To trample on that tradition and that history is basically intellectual property theft," he said.
Hirose, of Penguin Random House, said in her statement that "our intent is to continue important conversations around 'No-No Boy' through its inclusion in the Penguin Classics series."
As for a resolution with Penguin Random House, Wong said he'll support whatever the Okada family eventually agrees to.
"But from my perspective and my over 40-year involvement with this book, I think Penguin's only solution is to withdraw the book," he said.
Follow NBC Asian America on Facebook, Twitter, Instagram and Tumblr.