The daughter of one of the Chinese-American scientists recently accused of spying only to have the charges later dropped is seeking a formal apology from President Barack Obama and the Justice Department.
Joyce Xi, 23, in conjunction with the San Francisco-based Asian Americans Advancing Justice | Asian Law Caucus is leading a petition effort calling for President Obama and Attorney General Loretta Lynch to "cease the unjust criminal prosecutions of Asian Americans for economic espionage," and to "publicly apologize to those who have been wrongfully targeted, and investigate whether there is an underlying pattern and practice of racial bias by the Department of Justice."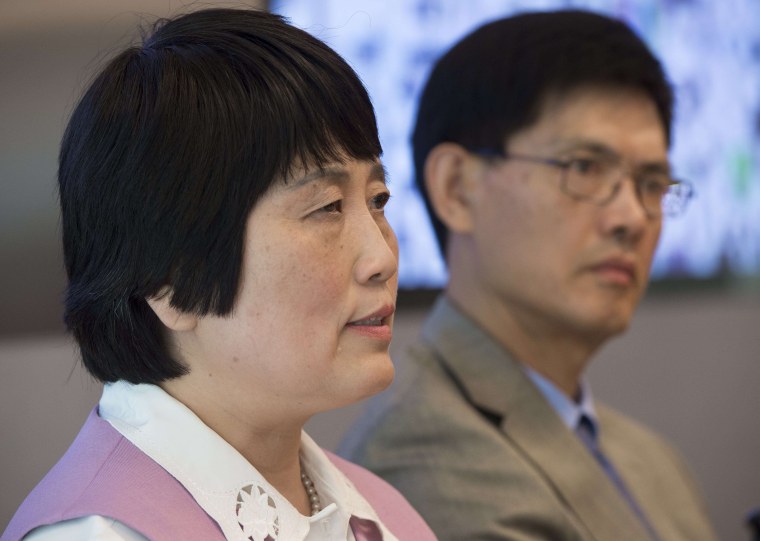 A year ago this month, the FBI came to the Xi home in suburban Philadelphia to arrest Joyce Xi's father, Xiaoxing Xi, 47, then chair of the Temple University physics department. He was accused of criminal wire fraud and sharing sensitive information with China.
But even though the charges were dropped by September of last year, the ordeal took its toll on the entire Xi family, Joyce Xi said.
"The case was our lives for a few months," she told NBC News. "And even if charges were dropped. ... The government basically had our entire lives in their hands. They were surveilling our entire family. And they came through our house while I was at home. It was a big shock for all of us."
RELATED: Despite Dropped Charges, Chinese American Scientists' Fight Not Over
As Joyce Xi pointed out in a Facebook posting yesterday, her father wasn't the only one to be falsely accused.
"Other Chinese American scientists have also been falsely accused of espionage, including Sherry Chen, Guoqing Cao, and Shuyu Li," Xi wrote. "Their charges were also dropped with no explanation. The results have been devastating for all our families, and the government has been totally unaccountable."
"This is not justice," she continued. "As U.S.-China tensions rise, Chinese Americans are being wrongfully targeted. No American should be treated with suspicion due to their race, ethnicity, or national origin."
RELATED: Advocates Say Espionage Case Rule Changes Fall Short for Previously Accused Scientists
Though the charges were dropped against Xiaoxing Xi and others, their lives have not returned to normal. Sherry Chen, who works at the National Weather Service, faces permanent removal from her job, continuing to fight the action to this day.
Calls for an investigation and even an apology by members of Congress and other public agencies have gone unheeded.
In April, the Justice Department issued a memo saying that all cases nationwide involving national security would be overseen by top officials in Washington.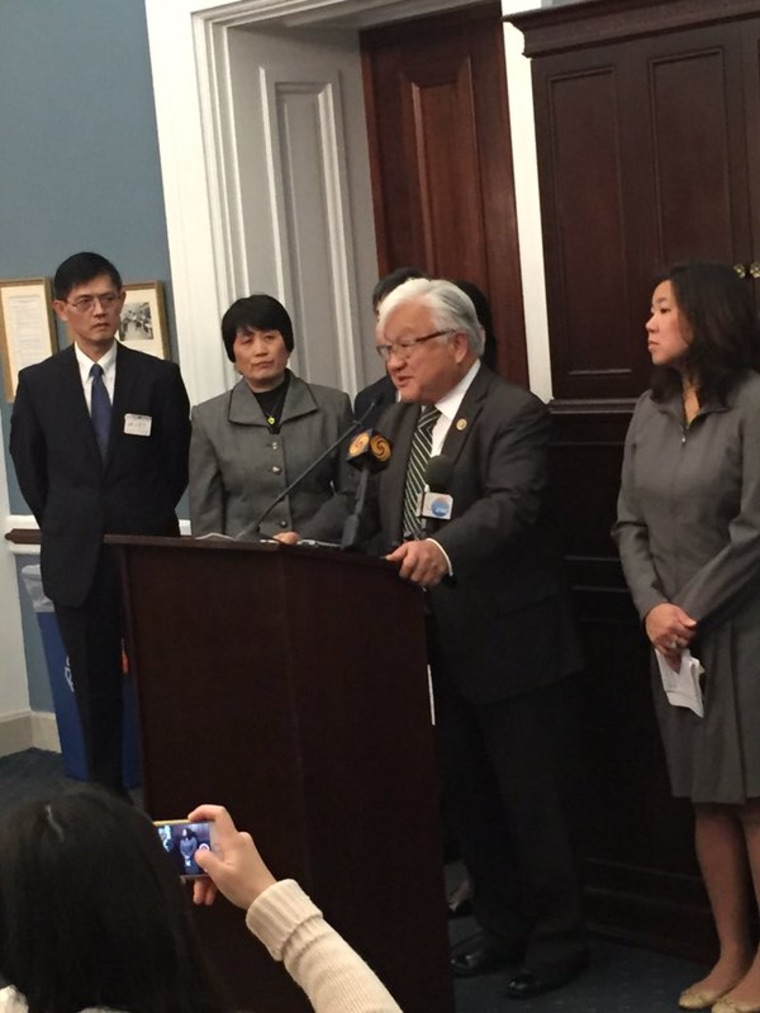 But advocates say the oversight from more experienced hands may not significantly change the nature of prosecutors going after innocent people.
"The destructive effects of profiling in the name of national security are well known, from the internment of Japanese Americans during WWII, to McCarthyism, to the FBI threatening leaders of the Civil Rights Movement, to law enforcement targeting of Arab, Middle Eastern, Muslim, and South Asian communities post-9/11 and now, " Xi wrote in her Facebook post. "Over 15 years ago, Wen Ho Lee, a Taiwanese American scientist, was put in solitary confinement for months before the government admitted he was not a spy for China. The list goes on."
"Why haven't we learned?" she continued. "These dangerous mentalities have deep human costs and ruin lives. They are totally contrary to our country's values. We have to speak up about this."
Follow NBC Asian America on Facebook, Twitter, Instagram, and Tumblr.