We all have that one person on our holiday shopping list who already seems to have everything or who naturally gravitates toward the unique and unconventional. Luckily, these Asian-American creators are here to help.
For the friend who is embracing her "Petty Auntie"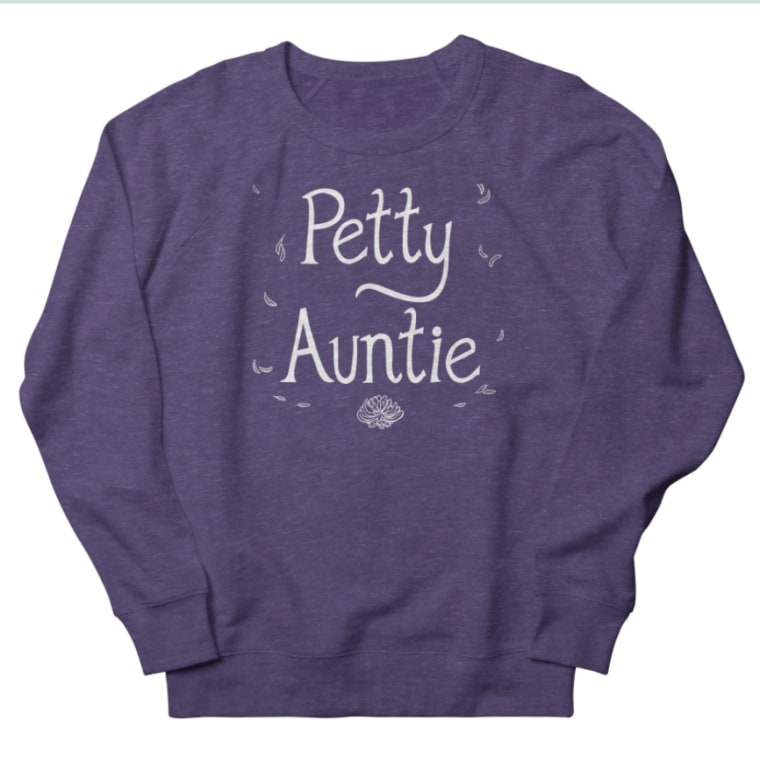 What do you think of when you hear the word "auntie"? For artist Wendy Xu, the word conjures up images of the women who are bedrocks of many Asian-American communities.
"Who doesn't have a petty auntie of their own? Especially in immigrant culture, the auntie is a powerful figure!" Xu said in an email. "She knows all the secrets and gossip, she makes the best food, she's unafraid to call you out. Aunties are the best. I wanted to celebrate that."
With her "Petty Auntie" sweatshirts and other merchandise, she is doing just that. Not ready to flaunt your pettiness publicly? Xu also has designs featuring cute creatures.
For your relative with an eye for art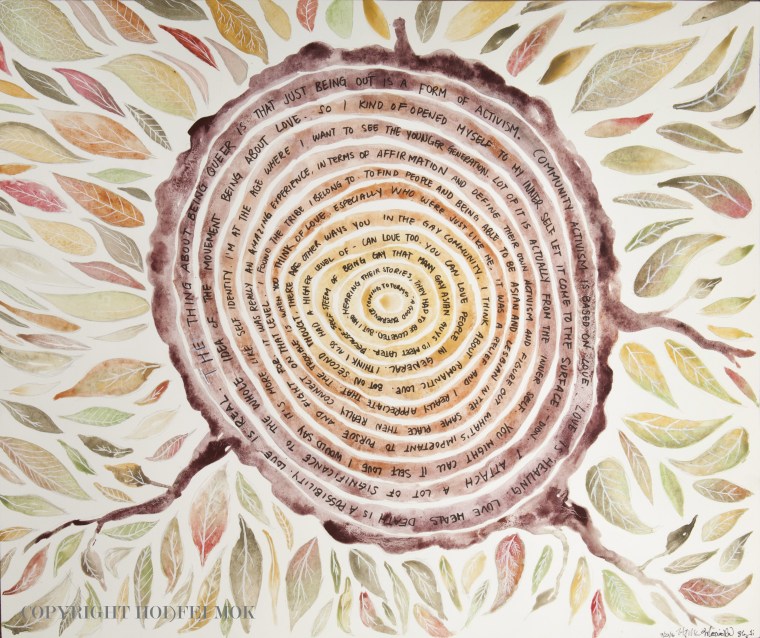 Looking for something to brighten the walls for a friend who is redecorating? Artist Hoi-Fei Mok has a collection of prints inspired by the Dragon Fruit Project, an oral history project that preserves the stories of queer Asian Americans and Pacific Islanders and the legacy of their activism from the 1960s through the 1990s.
"All of the artwork is inspired by quotes from those oral histories," Mok said. "I volunteered with the project for several years doing transcription and other work, and the artwork was another way for me to tell people's stories."
Half of the proceeds from Mok's sales also go to the Dragon Fruit Project.
For the cousin discovering their own path
In their book "Basic Witches: How to Summon Success, Banish Drama, and Raise Hell with Your Coven," released in August, authors Jaya Saxena and Jess Zimmerman turn the concept of a self-help book on its head by encouraging readers to embrace their inner witch.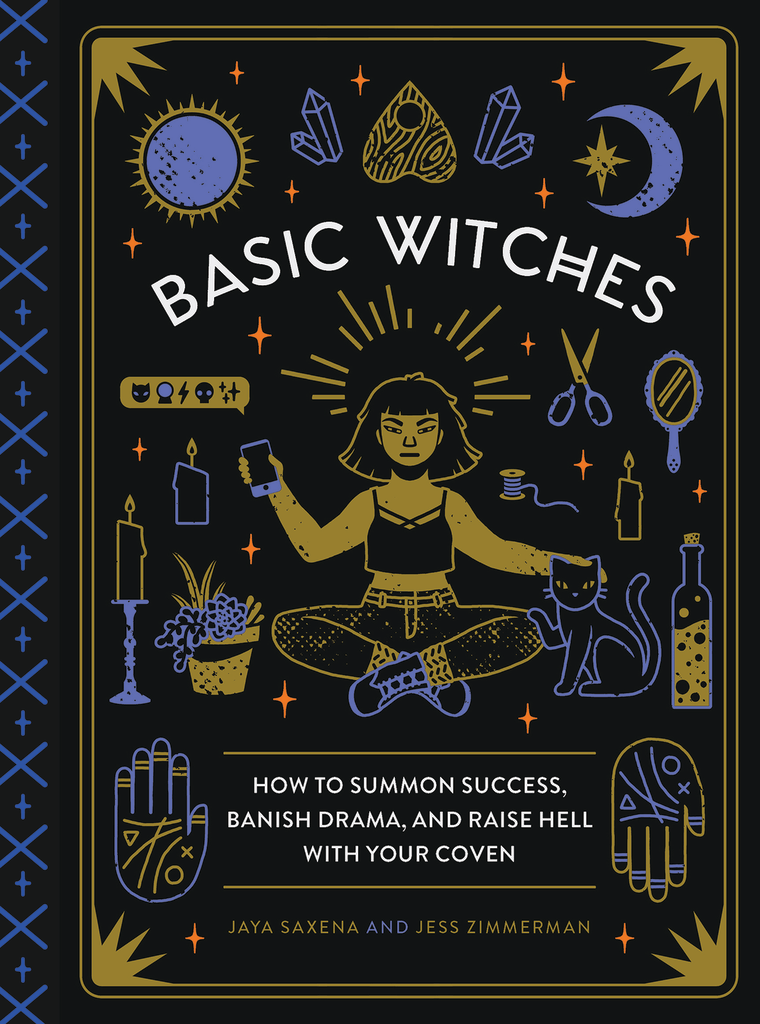 "Early in our friendship, Jess and I realized we had a shared understanding of witches — not as practitioners of a religion (though obviously many identify that way), but as members of a lineage of unruly women," Saxena wrote in an email. "We felt connected to that lineage, and wanted to write a book that let others engage with that cultural image of the witch."
With a mixture of spells that promise to help readers do things like "make peace with your body" and "overcome imposter syndrome" and practical advice, the book aims to help readers navigate many of modern life's idiosyncrasies.
For the young professional with style
The child of refugees from Laos, Tony Innouvong has said that he's seen himself as an "ambassador" for Lao culture for as long as he can remember. The designer, who used being fired after graduate school as a spring board into starting his own business, makes ties out of traditional Lao products.
In a conversation with NBC News earlier this year, designer Innouvong said that, "the ties [I make] are created from fabrics owned by a refugee, made by the son of refugees, and purchased by people who come from families of refugees."
The Laotian-American designer's ties are a unique way to add some flair to your formal wear.
For the creative foodie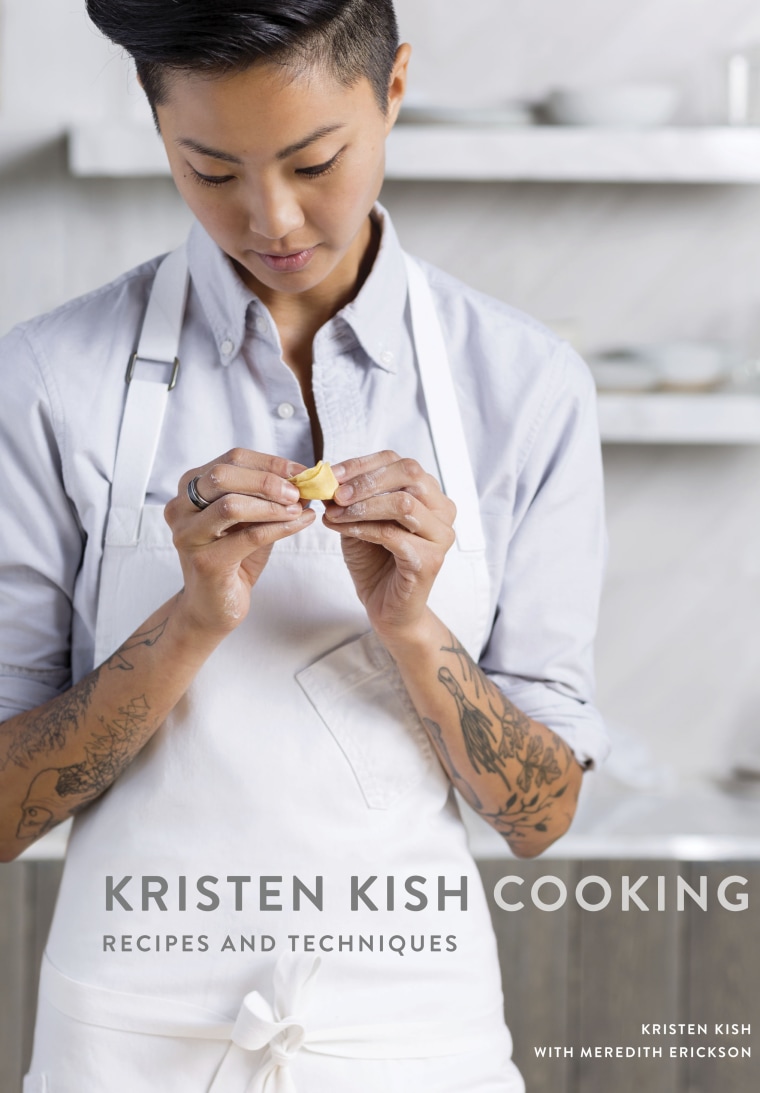 Kristen Kish became a name to watch back in 2012, when she came back from the brink of elimination as a contestant on season ten of Bravo's "Top Chef."
In October, Kish released her first book "Kristen Kish Cooking: Recipes and Techniques," in which she shares her favorite recipes along with highly personal anecdotes about her journey as a Korean adoptee.
"My grandmother taught me how to make this before I was ten years old, and it's been my favorite ever since," Kish writes about the stuffed cabbage rolls, which were included in a recent NBC Asian America recipe list. "We would eat this at nearly every Christmas gathering. Her house was so warm and inviting— perfumed with sauerkraut!"
Follow NBC Asian America on Facebook, Twitter, Instagram and Tumblr.