New York's Carnegie Hall will once again see history this weekend when it hosts the Philippine Philharmonic Orchestra (PPO) for the orchestra's American debut on Saturday. The concert will donate all proceeds to the Philippine Disaster Relief Corporation.
Diomedes Saraza, a Juilliard- and Yale-trained violinist who was born and raised in the Philippines, will play with the orchestra as a featured soloist. Saraza told NBC News that the benefit concert will be historical and meaningful on multiple levels.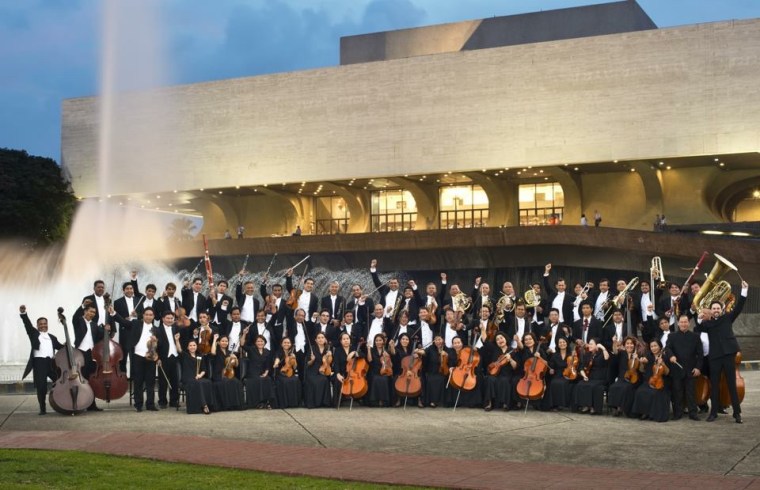 "No one has ever done that in Carnegie, actually playing Filipino music with Filipino musicians."
"If you look at the program, they're going to end with a piece by Redento Romero, who is our Philippine national composer," said Saraza. "No one knows him, but his music is great. No one has ever done that in Carnegie, actually playing Filipino music with Filipino musicians."
Along with Romero's "Philippine Portraits," the orchestra will play Shostakovich's "Festival Overture." It will be joined by Filipino concert pianist Cecile Licad for Rachmaninoff's Piano Concerto No.2 and Saraza for the Sibelius violin concerto.
The orchestra will be led by principal conductor Olivier Ochanine, whom Saraza credits with the idea to perform at Carnegie, as well as the drive to turn that idea into reality.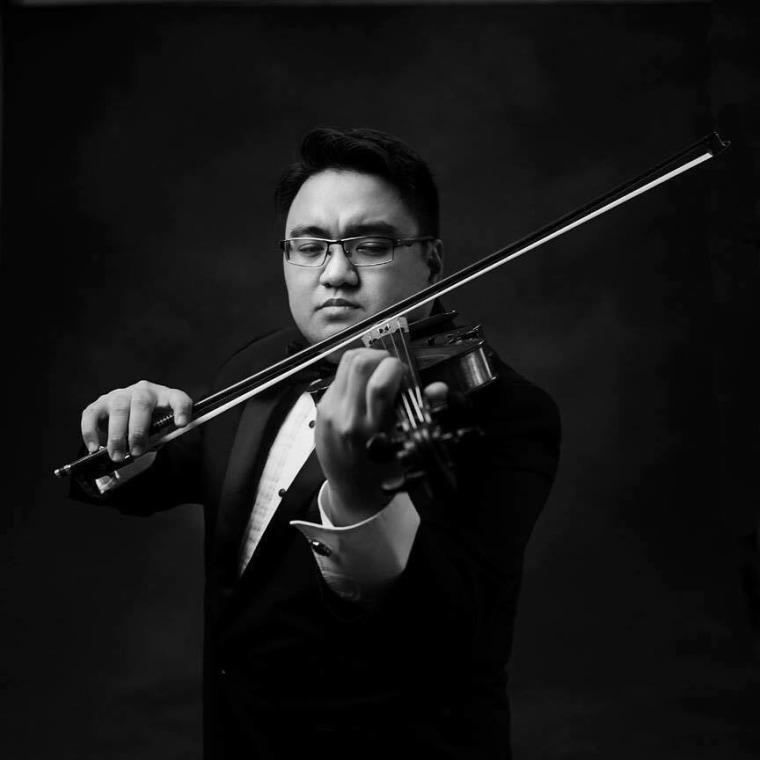 "He told me about this tour when we played together five years ago, and he said, 'You're going to be the soloist,'" Saraza said. "I didn't know it would actually happen."
Because the PPO is a government-funded orchestra, Saraza noted that it runs on a budget.
"This is actually a miracle, them coming here, and me performing with them," Saraza said. "I think we were more worried about actually making [the concert] happen than the actual performance. [Funds] are limited, but that's why it's a miracle that we're here. It's a huge celebration."
According to its description, the concert "aims to bring pride to Filipinos living in the United States and to celebrate the Filipino spirit through music."
"It would be great if we could touch someone's heart," Saraza said. "Even if they just start listening to classical music after the concert, that would be great."
The concert is bringing Philippine musicians and music to New York, but Saraza facilitated cross-cultural exchange by introducing members of the orchestra to one of his favorite New York establishments: the popular "Halal Guys" food cart in midtown Manhattan, known for their chicken and rice.
"That's the first thing I wanted to get. I went there last night, and I brought some of the Philippine Philharmonic. I was so excited for them to try it," Saraza said.
The verdict?
"They loved it."
Follow NBC Asian America on Facebook, Twitter, Instagram, and Tumblr.