A new exhibition of "The Singh Project" has opened at Leo Burnett London. Conceived by the Sikh West-London portrait photography duo known as Amit and Naroop, "The Singh Project" is a witty and stylish look at issues of identity and individualism through portraits of Sikh men in the United Kingdom.
"Early 2013, working in the trendy parts of London, Shoreditch, Dalston, Camden, etc., we started to notice the rise in the popularity of the beard among young British men. Then we began seeing fashion campaigns featuring models with beards down to their chests," Amit and Naroop said in a statement to NBC News. "So we came up with an idea. Why don't we photograph British Sikh men and show how Sikh men have been wearing beards for centuries, but for them it isn't a fashion or fad, it's a key part of their faith."
More used to photographing musicians and celebrities, the duo had been looking for a project that reflected their Sikh and Punjabi culture and heritage, as well as one that also reflected their British upbringing and could be accessible to anyone. They started by photographing Sikh men that they knew personally, then they went to temples and Sikh functions and reached out to their families and friends to find Sikh men with "an individual look" to photograph.
"These British Sikh men, some of who in previous years were discriminated because of their beard and turban, have successfully spread into all corners of British society without sacrificing their identity," Amit and Naroop said. "The men range from doctors, stylists, creative directors, magicians, boxers, watchmakers, teachers and polo players. They illustrate how no matter what you want to achieve, you should never sacrifice your identity."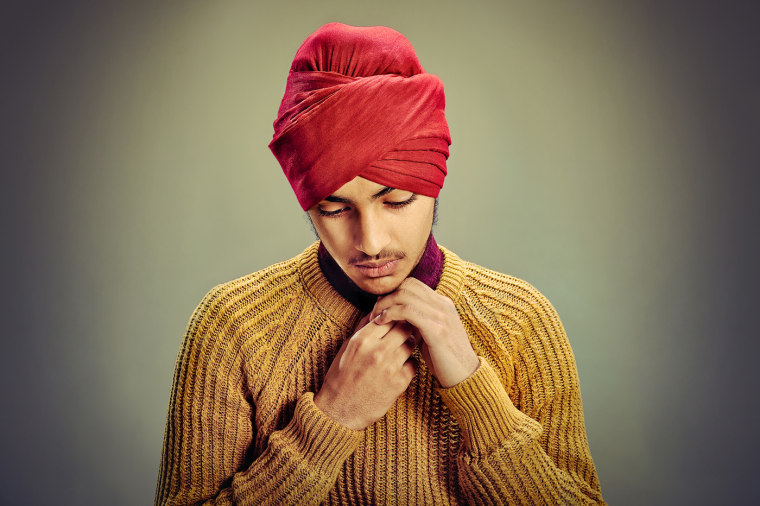 IN-DEPTH