Doris Ho-Kane was devastated by last year's election results. As a self-described feminist and an Asian-American woman, she said she felt she had to do something to actively resist Donald Trump's presidency.
A fashion-industry professional for over a decade, Ho-Kane had kicked around the idea of starting up a magazine geared specifically toward Asian-American women years ago. Ho-Kane said the rise of Trump, his anti-immigrant policies, and misogynist hate speech, caused her to switch gears: Instead of focusing on Asian women in fashion, she said she felt the times called for shining a light on activists, politicians, artists, musicians, and other resisters of the status quo.
"What I love is that I have this background, and I share this with my Asian sisters. When I hang out with other Asian women, we have this bond."
Last December, she launched an Instagram account called @17.21women, a reference to the 17.21 million square miles covered by the continent of Asia.
"The activist-feminist in me went into fight mode," Ho-Kane told NBC News. "I decided to start something with visual impact that's personal and sustainable."
Ho-Kane posts new content almost daily. Her subjects are often featured in black-and-white portraits, captioned with a blurb on the woman's historical legacy and sometimes a direct quote.
There are contemporary pop culture icons such as "Fresh Off the Boat" actress Constance Wu and performance artist/musician Yoko Ono alongside historical images of lesser-known women such as Michiyo Fukaya Cornell (1953-1987), a queer Japanese-American poet and activist; Katherine Sui Fun Cheung (1904-2003), the first Chinese-American woman pilot to obtain a commercial license in the U.S.; Patsy Takemoto Mink (1927-2002), the first Asian-American woman elected to Congress and the first to seek the Democratic presidential nomination (in 1972); and Anandibai Gopalrao Joshi (1865-1887), the first Indian woman to earn a medical degree in the U.S.
Ho-Kane said that her fascination with Asian female trailblazers began in high school. When she noticed that Asian and Asian-American women were largely missing from her history classes, she went out to learn about them herself.
"I spent a lot of my weekends at the public library going through microfiche," she said. Ho-Kane first researched community organizers Grace Lee Boggs and Yuri Kochiyama after she heard their names from an Asian-American feminist mentor she met at Moon Tunes, a place in downtown Dallas "where the gutter punks hung out."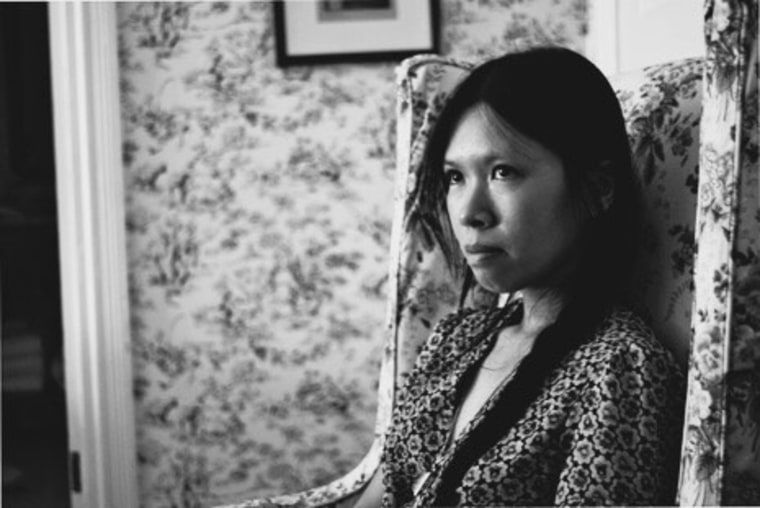 Her interest in Asian and Asian-American female punks has crossed over to the Instagram account, which has featured musicians like Anya Phillips, the Taiwanese-American pioneer of downtown punk in New York; Victoria Wong, co-founder of the Asian American Political Alliance and frontwoman of '80s band Repeat Offenders; and the women of Dara Puspita, one of Indonesia's most successful all-female pop/garage rock band in the '60s and '70s.
"Being creative, that's a weapon against what's happening now," Ho-Kane said. "It gives a different voice. Asian and Asian-American women need to be seen. We can't be the silent or the invisible minority." Representation matters, according to Ho-Kane, and the images and stories collected through @17.21women contributes to the canon of images celebrating strong, outspoken Asian and Asian-American women.
"If this was readily available online, then I feel like my account wouldn't be necessary," she said. "We're not at that point yet."
Ho-Kane has received positive responses from across the Asian diaspora. "I have followers from different countries in Asia who tell me it's great to learn about Asian-American women," she said. "With the Trump administration, they're seeing all this suppression of minorities, so it's great to see Asian women in American history who have fought for these rights for so long."
Growing up Vietnamese in suburban Dallas as the child of refugees, Ho-Kane said she felt isolated.
"I've always known that I was different, growing up in Dallas," Ho-Kane said. "What I love is that I have this background, and I share this with my Asian sisters. When I hang out with other Asian women, we have this bond. We have this connection."
When choosing the women to feature on @17.21women, Ho-Kane strives to find positive role models, keeping in mind her younger followers. She said an Asian-American trans woman in Minnesota recently sent her a message of gratitude.
"She let me know this was the best thing that's happened on Instagram for her. She just feels so alone, and she says her horizons have broadened, seeing these women, and this community of followers," Ho-Kane said.
"She's only 17," Ho-Kane added. "That one meant a lot to me. I felt like I needed something like this when I was 17."
Not all the feedback on her account has been positive. "There are people who think my account is divisive," she said, "because I'm making these Asian women seem extraordinary and exceptional, and where are the other women?"
"The activist-feminist in me went into fight mode. I decided to start something with visual impact that's personal and sustainable."
"For me, it's kind of like people saying 'all lives matter' when they hear 'black lives matter,'" she added. "But until black lives truly matter, then all lives don't matter. We need to focus on people who are silenced, marginalized."
Though her account has only been active for a few months, Ho-Kane has big dreams for the future of the project.
"I've been thinking about something in New York City for women who are following the account to meet up, and organize," she said.
A long-term goal for her is an archive of the ephemera and photographs that reflect the digital ones she collects.
"There are museum and university archives, but after being in contact with some, I realized it can be difficult to gain access and different topics are housed and scattered across the country," she said. "I would want to centralize everything and make it easier for anyone to learn about our rich history and culture."
Follow NBC Asian America on Facebook, Twitter, Instagram and Tumblr.