When Domee Shi was a little girl growing up in Toronto, her mother treated her like a precious dumpling, she recalled, constantly making sure she was safe and didn't wander away.
That care inspired the story behind Pixar's latest short film, "Bao," which debuted at the Tribeca Film Festival this week and is scheduled to premire nationwide on June 15 as a lead-in for "The Incredibles 2."
The film follows an aging Chinese woman suffering from empty nest syndrome who gets another chance at motherhood when one of her dumplings springs to life as a lively, giggling dumpling boy. But the dumpling starts growing up quickly, and the mom must come to the bittersweet revelation that nothing stays cute and small forever.
"Bao" is Shi's directorial debut, she said. It is also includes several other firsts — the first Pixar short to be directed by a women, the first to be produced by Becky Neiman-Cobb, and the first short to feature a Chinese-American production designer, Rona Liu, a Pixar representative confirmed.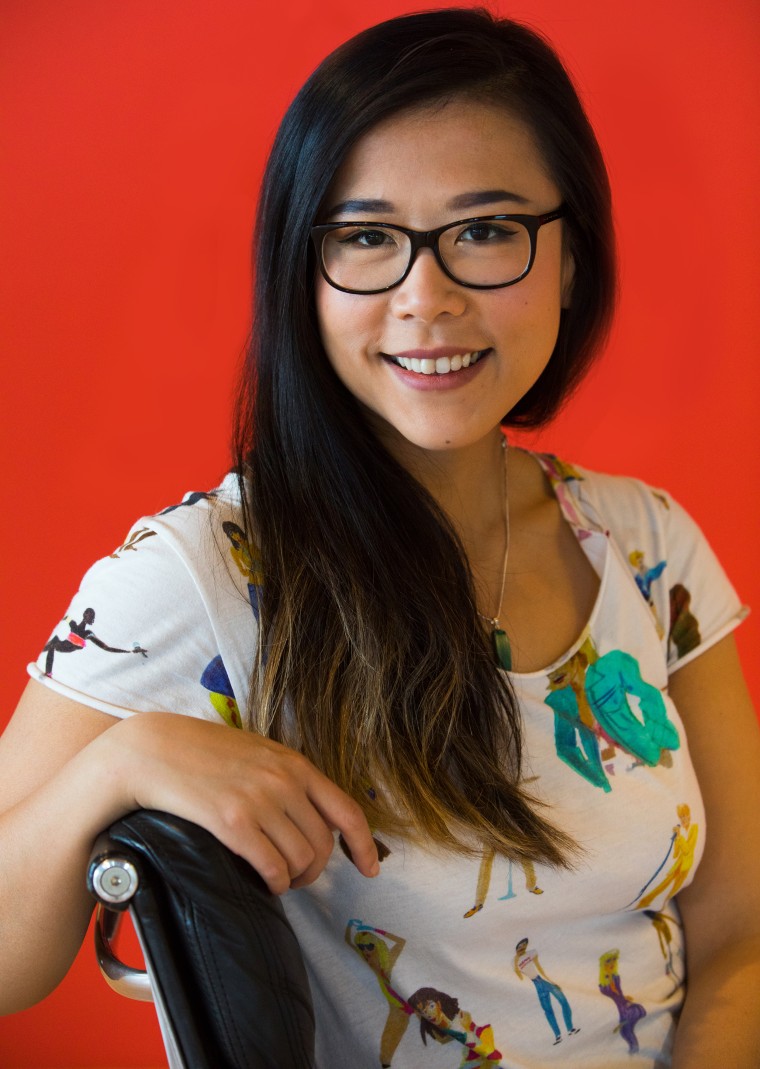 Shi joined Pixar in 2011 as a story intern. It was when she was working on "Inside Out" in 2015 that she decided to create her own side project.
The image of a mother coddling her little dumpling baby popped into her head, and she started drawing and developing the idea as an outside project. But she began pitching it to colleagues, including "Inside Out" director Pete Docter.
"His response was really encouraging, and it gave me the confidence to pitch the story as an official short film for Pixar," Shi said. "And it was greenlit and chosen as one that same year."
Shi said the film is loosely inspired by her own life growing up as an only child. When she was 2 years old, her family moved from China to Toronto. Shi lived there up until 2011, when she "left the nest".
She added that while her relationship with her mother served as the main inspiration, her love for food was also a big part of the film's conception.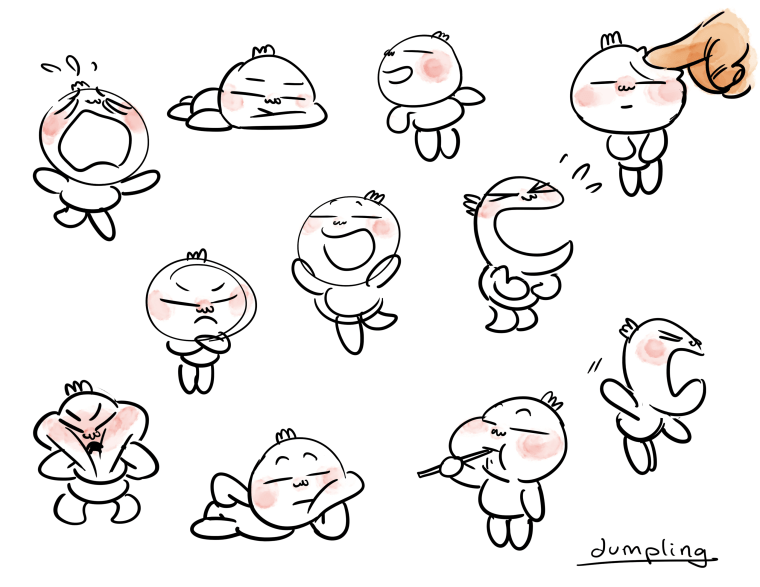 "I was inspired by classic, food fairy tales like the Gingerbread Man, and I wanted to do a Chinese version of that except with a dumpling that comes to life instead of a cookie," Shi said. "I always loved how classic fairy tales played with that dark and light aspect of life, and I just wanted to infuse that little bit of a dark edge of into this story.'"
Shi added she chose a dumpling to represent a child because she felt like dumplings were a symbol of growing up in a Chinese family.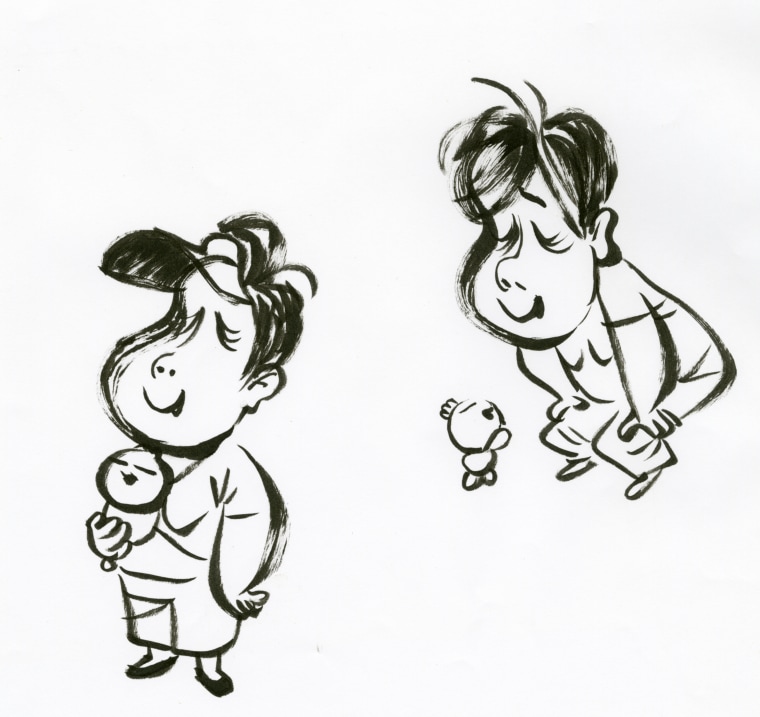 "I would make them with my mom as a little girl so I always had a special connection with dumplings and spending time with my mom," Shi said. "We'd make them while watching Chinese dramas together all weekend, or during the holidays and before the New Year."
The mother character is inspired by Shi's mom, but the character's personality is a combination of all the strong Chinese women including her aunts and grandmother in her life, Shi said.
She noted her mom was heavily involved with the making of the short film as well.
"We invited her over to the Pixar offices to host dumpling making classes for the crew," Shi said. "I wanted to make sure the animators knew how to fold and make the dumplings and to see how much labor and detail goes into it."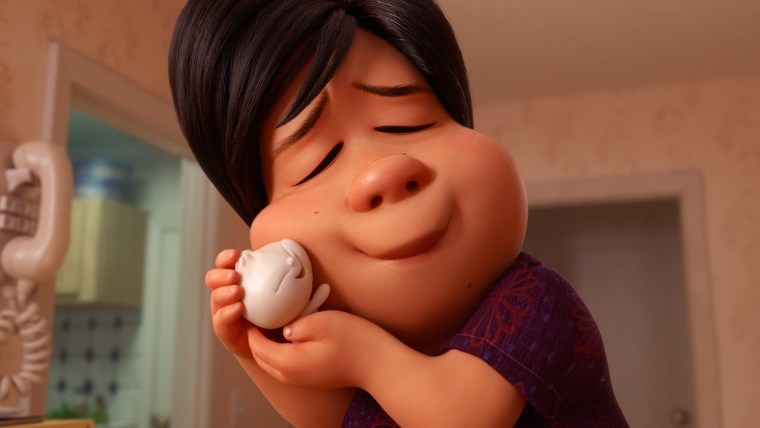 Becky Neiman-Cobb, the producer of "Bao" who had previously worked with Shi as the editorial manager of "Inside Out", said that they filmed Shi's mother so they could refer back to the footage and the way she folded dumplings.
"It was important for us to make sure we were authentic," Neiman-Cobb added. "Making dumplings is an art and we now all have an appreciation for it because it's not that easy."
Shi and Neiman-Cobb said they both feel like their short film tells a universal story that they hope many people can relate to. Shi said that she wants Asian and immigrant audiences to see their lives and families reflected on the screen, but for non-immigrant audiences to find something they can identify with as well.
"I've had a lot of people who aren't Asian come up to me and say 'That's totally me!" or 'I'm the girlfriend!' or 'The mom reminds me of my mom, too!'" Shi said. "I feel like everyone can identify with it in some aspect and see a world they don't normally see, which is this Chinese-Canadian immigrant community, on the big screen and how cool it is and maybe even go out and go eat dumplings with their mom."
"We talk about how universal the themes are of family, love, and food, and showing your love through food," Neiman-Cobb added. "Even though this short is specific culturally, it is so relatable to everyone."
Follow NBC Asian America on Facebook, Twitter, Instagram and Tumblr.