The term "heavy metal music" often brings to mind images of long-haired rockers. Who people probably don't envision: Filipino-American guitarist and songwriter Kirk Lee Hammett.
That lack of pop culture knowledge when it comes to Asian-American musicians is what prompted Richie Menchavez, a Filipino-American DJ in California, to launch Traktivist, an online hub that archives music created by Asian-American artists.
"A simplistic breakdown of the word 'traktivist' would be the combination of the words 'track' and 'activist,'" Menchavez, 35, told NBC News. "By 'track,' I refer to a song or piece of music, while also alluding to the word's other meaning as the following and noting of progress. By 'activist,' I refer to the advocacy and campaigning for some kind of social change, especially in the sphere of music in North America."
He added, "Overall, it is a celebratory and active approach to music."
Traktivist currently features over 1,000 Asian-American artists, and releases over 30 songs a week. Prior to launching Traktivist, Menchavez spent six months extensively researching musicians, and his dedication paid off as a carefully curated music archive that users can search through by genre, role, instrument, and ethnicity.
"These tracks include original songs, remixes, and covers. Most people I encounter can name only a handful of Asian-American artists, so the thought of that many artists releasing music weekly is completely mind blowing," he said.
"I still believed more had to be done to expose the amazing talent that comes from our community."
Every week, Menchavez scours social media, YouTube, audio streaming sites, and blogs to find new Asian-American artists, as well as older musicians.
Although Traktivist officially launched this past March, the seeds were planted about 10 years ago with several attempts at creating an online presence for Asian-American music before Traktivist became a successful endeavor.
"For the amount of great music that was being made by our community, it was extremely rare to see an Asian American in a music video, be signed to a record label, perform live at a concert, or hear on the radio," Menchavez explained.
In 2005, Menchavez and a friend created the online radio service, Sidewok Radio on which Menchavez featured music from Asian-American artists through his weekly program, "The Confundable Willows Radio Show."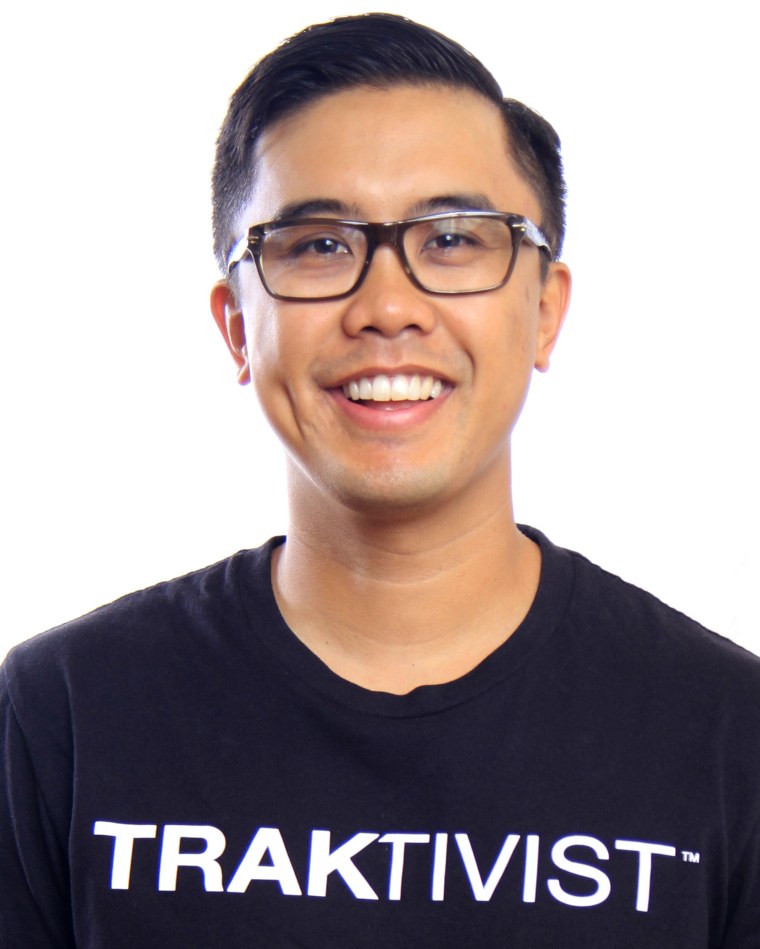 After Sidewok Radio shut down less than a year later, Menchavez in 2008 recreated the concept with the website SpikeyPillowz. He shut down that site after being diagnosed with a chronic health condition that year, but he held onto his vision of creating a home for Asian-American music through the ages.
"Asian Americans were making larger strides in music with the help of streaming audio and video, and social media. Yet, despite those strides, I still believed more had to be done to expose the amazing talent that comes from our community," Menchavez said.
This year, after careful planning, he was able to launch Traktivist.
One of the most compelling features of the site is Traktivist Radio, which features new music releases along with the DJ's favorite tracks, and interviews with artists, organizations, and leaders from the Asian-American community.
But what Menchavez thinks people find the most fascinating about the site is the long, unrecognized history of Asian musicians in North America. Menchavez explained that people don't know key facts about the Asian affiliations with popular music such as Danny Barcelona, the Filipino-American jazz drummer for Louis Armstrong's All Stars band in the 1950s, or that Chinese-Jamaican producers, musicians, and record label owners played a significant role in the development of reggae.
"As I continue to dig, I am excited at the idea that there are many undiscovered musical gems to be found and powerful stories to be shared," Menchavez said.
Menchavez's future plans for Traktivist include organizing Asian-American music festivals, concerts, and community events. He also wants to develop a community arts and media space.
"One day it will be commonplace to hear and see Asian Americans in all genres of music without so much emphasis on ethnicity," he said. "But until then, we believe it is important to acknowledge and appreciate all those who have and/or continue to pave the way in making this a reality."