A police chief who oversaw an Alabama department while one of its officers was accused of violating the civil rights of an Indian man during a takedown last year is expected to resign in two weeks.
Madison Police Chief Larry Muncey's resignation, effective Dec. 1, comes while he was on administrative leave following a contempt-of-court conviction that stemmed from a federal trial involving Officer Eric Parker.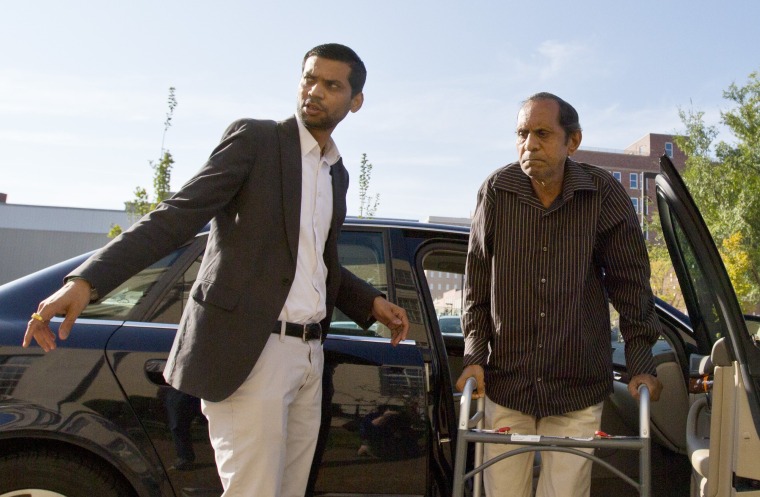 Parker was tried twice in the February 2015 takedown of then 58-year-old Sureshbhai Patel, a grandfather from India who suffered serious injuries after being brought to the ground following a police stop. Both trials ended in hung juries; the judge acquitted Parker in January.
"Chief Muncey was a key driver in our focus on community policing," Madison Mayor Paul Finley said in a statement. "Multiple initiatives he and his team implemented continue to be very successful in the safety they provide our citizens."
RELATED: Police Chief Guilty of Criminal Contempt in Alabama Excessive Force Case
Muncey was found guilty in April of federal criminal contempt in connection with Parker's first trial. Those charges stemmed from his discussing testimony with the officer's colleagues. Muncey was ordered to pay a $2,500 fine and attend training for legal exposure and liability.
Maj. Jim Cooke has been serving as the department's acting chief and will continue to do so until the position is filled, the mayor said.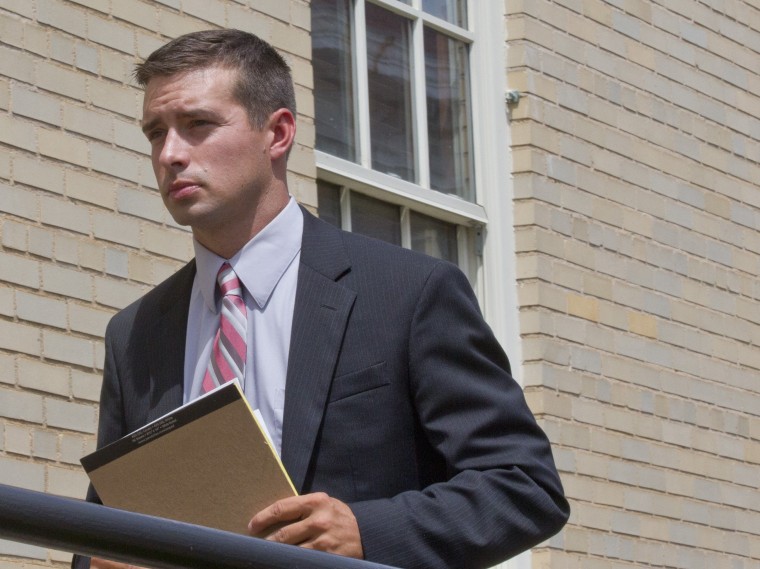 It wasn't immediately clear why Muncey submitted his resignation, which the mayor's office said will be delivered to the City Council on Nov. 28.
Parker, meanwhile, returned to active duty in September. His reinstatement came around four months after the Alabama attorney general dropped state misdemeanor assault charges against Parker in May.
RELATED: Federal Judge Tosses Civil Rights Case Against Alabama Cop Accused of Excessive Force
Still pending is a federal lawsuit Patel filed against Parker and the City of Madison. Parker, then 27, encountered Patel while responding to a call of a suspicious black man looking at garages and walking near houses. Patel, who was in from India and visiting his son and grandson, testified he did not understand English or the officers who confronted him while out for a walk.
A widely viewed police dash­cam video captured Patel's subsequent police take­down, which resulted in injuries to Patel's spine and partial paralysis. Parker has denied the allegations in Patel's lawsuit, saying in court papers that he took Patel to the ground after he jerked away a fourth time during a weapons frisk.
Patel's lawsuit argues that the City of Madison violated federal law by allegedly failing to train its police officers and employing department policies, such as police stops and weapons pat downs, that resulted in a violation of Patel's constitutional rights.
Follow NBC Asian America on Facebook, Twitter, Instagram, and Tumblr.