Madison Police Chief Larry Muncey was found guilty Friday of criminal contempt due to actions during the first trial of a Madison, Alabama, police officer accused of slamming an Indian man to the ground last February.
RELATED: Police Chief, Capt. Charged with Contempt in Alabama Excessive Force Case
U.S. District Judge Madeline Hughes Haikala of the Northern District of Alabama ordered Muncey to pay a $2,500 fine and attend training for legal exposure and liability, according to WHNT News 19. After the ruling, Madison Mayor Troy Trulock placed Muncey on administrative leave, pending the conclusion of any appeal. Major Jim Cooke, the deputy police chief, will serve as Madison's acting police chief, the mayor said.
"Until the appeals process is concluded and the final adjudication is reached, the city has no further comment on this pending personnel matter," Trulock said in a statement.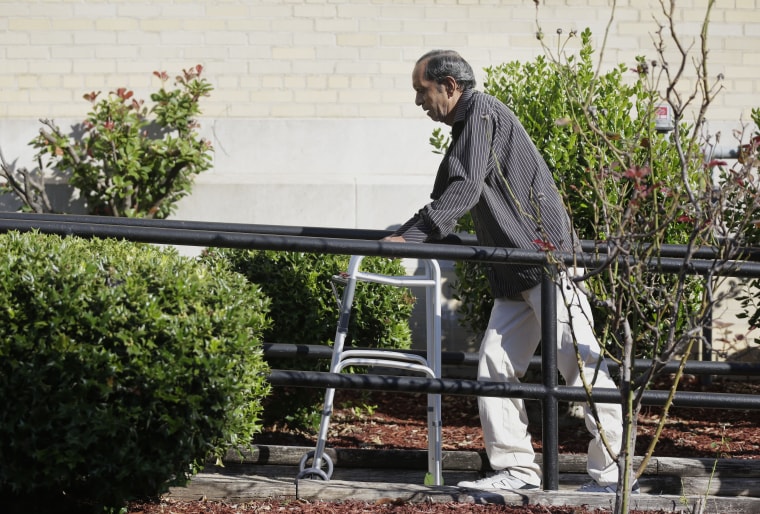 Muncey's attorney, Jerry Barclay, did not return a message Monday seeking comment.
Last week, Haikala acquitted Capt. Terrell Cook, who was also charged with criminal contempt, a misdemeanor.
The charges stemmed from Officer Eric Parker's first trial in September, when he was accused of violating the civil rights of Sureshbhai Patel, a 58 year old who was seriously injured during a police encounter last year. Muncey and Cook, who were subpoenaed as trial witnesses, were accused of violating a sequestration order that prohibits a witness from hearing testimony of others called to the stand.
Parker came across Patel last Feb. 6 while responding to a call of a suspicious black man looking at garages and walking near houses. Patel, in from India to visit his son and grandson, testified that he did not understand English or the officers who confronted him while he was out for a walk.
A widely viewed police dash­cam video captured Patel's subsequent police take­down, which resulted in injuries to Patel's spine and partial paralysis.
Haikala acquitted Parker, 27, in January after two trials resulted in hung juries. Patel has filed a civil lawsuit against the City of Madison and Parker.
RELATED: Federal Judge Tosses Civil Rights Case Against Alabama Cop Accused of Excessive Force
In a Jan. 29 opinion, Haikala wrote that Muncey read media blogs in September that provided near word-­for-­word accounts of testimony given by Madison police officers. After being excluded from the courtroom because he was subpoenaed as a trial witness, Muncey then sent a senior officer to listen to testimony given by other Madison Police Department officers and report back, the document said.
Muncey could have faced up to a maximum of 180 days in prison or received a fine of $5,000 or both.
Parker has pleaded not-guilty to state misdemeanor assault charges that he still faces in connection with Patel's injuries.
Follow NBC Asian America on Facebook, Twitter, Instagram, and Tumblr.