A police department in New York state has come under fire from a civil rights organization for using the letter "Y" — for the color yellow — to denote officers of Asian descent.
A screenshot of one document obtained by the New York Civil Liberties Union through a Freedom of Information Law request shows that the Nassau County Police Department on Long Island used single letters as categories to tally the races of its sworn personnel.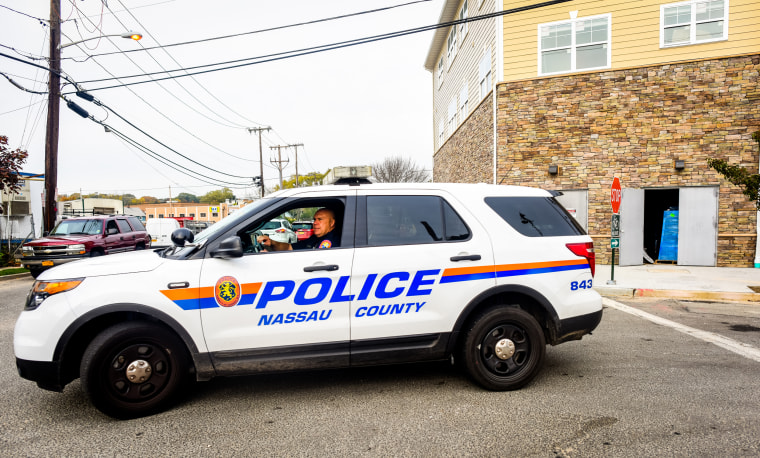 The department confirmed to NBC News that "B" signified black; "H," Hispanic; "W," white; and "Y," yellow. "I," for Indian, was also used in reference to Native Americans, the department said.
"These derogatory denotations don't only represent slurs against members of the department, they also raise questions about the way the police department thinks about Asian-Americans and the communities they are sworn to protect," Michael Sisitzky, NYCLU's lead policy counsel, said in an emailed statement.
Det. Lt. Richard LeBrun, commanding officer of the Nassau County Police Department public information office, said in an emailed statement that they are immediately changing the use of those notations.
"In this particular situation, this computer program was developed over a quarter century ago and in no way has the use of these letters reflected any bias toward our Asian American or Native American residents," LeBrun wrote in part.
"Asian Americans and Native Americans will be properly identified in the revisions to this IT system," he added.
The personnel spreadsheet was part of a trove of more than 15,000 pages of materials the NYCLU received in response to Freedom of Information Law requests, in an effort to understand how police departments throughout New York state police themselves.
The records covered department policies on the use of force and stops, racial and gender diversity in their ranks, and training materials, according to the NYCLU.
Findings from those documents appear in a report entitled "Behind The Badge," which the NYCLU made public on Wednesday.
LeBrun said the Nassau County Police Department will review the report and the recommendations for further action.
Nassau County, whose population, according to census estimates, is close to 1.4 million, is around 25 miles east of Manhattan.
Doug Lee, a Chinese-American community activist who has lived on Long Island for almost 30 years, said he found it funny that the Nassau County Police Department couldn't find a more articulate way to classify its own personnel.
But, he added, "I do not see any ill intent here, just a lapse of literacy."
Follow NBC Asian America on Facebook, Twitter, Instagram and Tumblr.