Police in a Seattle suburb are investigating a possible hate crime after a masked gunman shot a Sikh man after telling him to get out of the country, Kent's police chief said.
The victim, 39, suffered a non-life threatening injury. He was working on his vehicle in his driveway at around 8 p.m. local time (11 p.m. ET) Friday when he was confronted by a man and shot, Police Chief Ken Thomas said.
"Some comments were made to the effect of 'get out of our country, go back to where you're from,' and our victim was then shot," Thomas said Saturday at a news conference.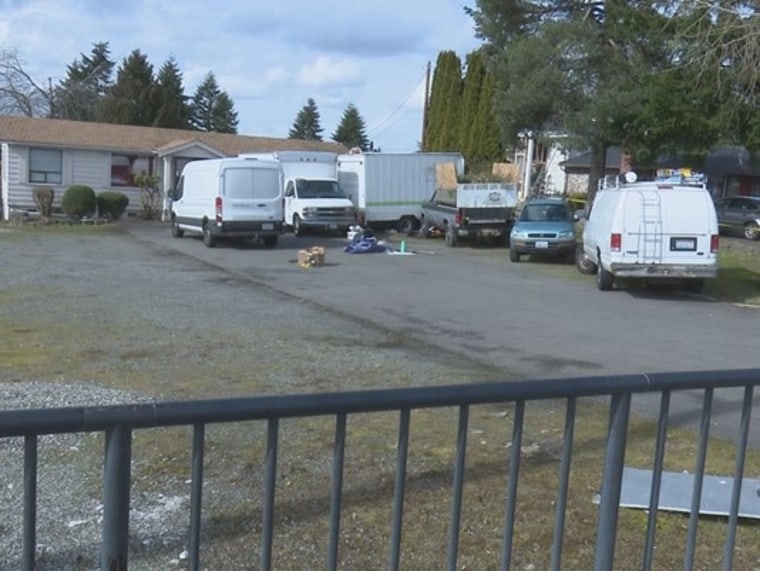 The victim described the gunman to police as a white male, around six feet tall and with a medium build. He was wearing dark clothing and was some sort of mask covered the bottom part of his face, Thomas said.
Thomas said police are investigating the shooting as a possible hate crime, and the FBI has been contacted. He said investigators believe the gunman approached on foot. The victim said he didn't know the shooter and had never seen him before, Thomas said.
RELATED: Hundreds of Hate Crimes Reported Since Election: SPLC
The shooting in Kent comes a little more than a week after a gunman in Olathe, Kansas, allegedly told two men born in India to "get out of my country" before opening fire, killing one man and wounding two others.
Authorities have said they believe Adam Purinton, 51, fatally shot Srinivas Kuchibhotla, 32, and wounded Alok Madasani, 32, because of their ethnicity. Ian Grillot, 24, was injured while trying to protect the men, police and witnesses said.
Purinton was arrested and is jailed in lieu of $2 million bond. The FBI is investigating the deadly shooting as a hate crime.
Follow NBC Asian America on Facebook, Twitter, Instagram and Tumblr.