Police are investigating the death of a 68-year-old Sikh man found in a canal Monday morning in Fresno, California.
The Fresno County Sheriff-Coroner's Office in a statement identified the man as Subag Singh of Fresno. He was last seen walking away from his house on the morning of July 23.
Authorities said Singh was wearing a ramal, a bandana-style head covering often worn to the gurdwara, a Sikh house of worship, when he disappeared.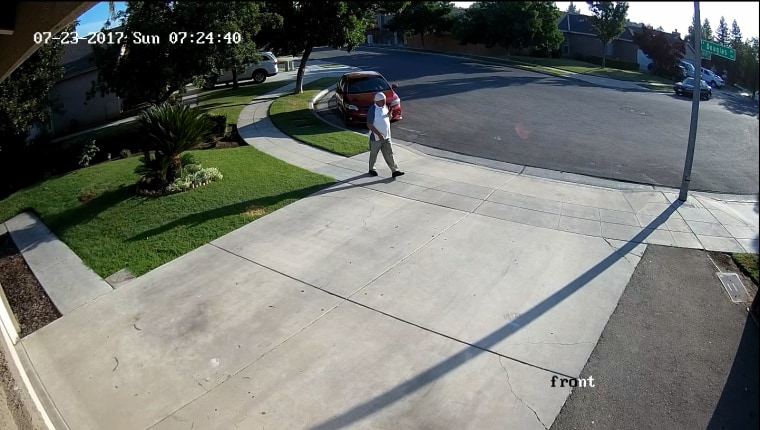 Singh's body, discovered in the canal by an employee of Fresno Irrigation, showed visible signs of trauma, which prompted the Sheriff's homicide team to investigate, according to the statement from the Fresno County Sheriff-Coroner's Office.
Tony Botti, a spokesperson for the sheriff, told NBC News in an email that Singh's death was not currently being considered a hate crime, though that could change depending on the results of their investigation.
Deep Singh, executive director of the Jakara Movement, a national Sikh youth organizing and advocacy nonprofit founded in Fresno, told NBC News it was too early to tell whether Subag Singh's death was a crime motivated by hate.
"I tend to be on the cautious side of these things," he said.
"But at the same time there have been a number of hate crimes against Sikhs in the region," Deep Singh added.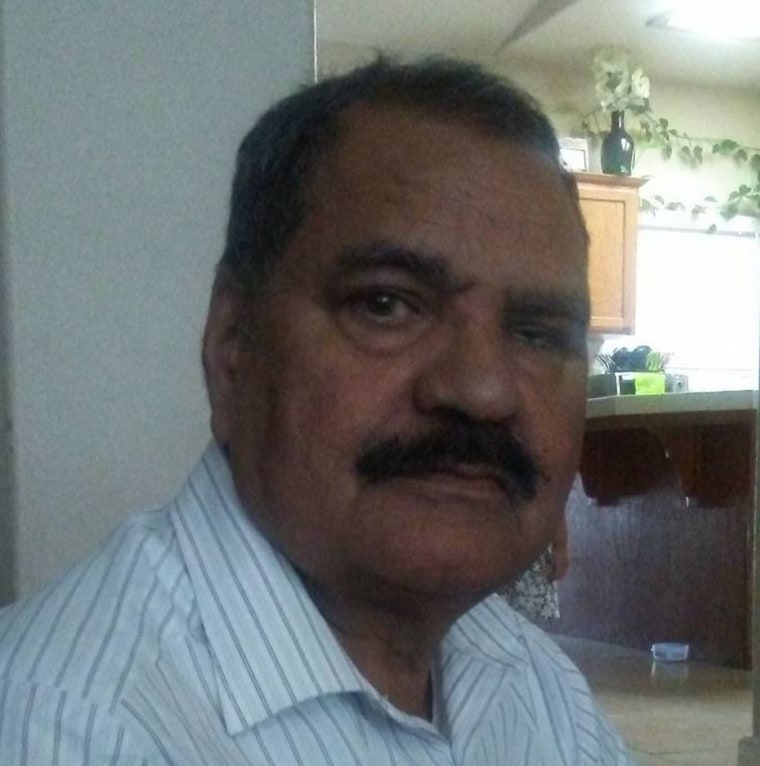 Over the years, Sikhs have found themselves the target of hate crimes amid anti-Muslim sentiment since the Sept. 11, 2001, terrorist attacks.
Sikhs are often recognizable for the turbans they wear, which symbolize a commitment to uphold Sikh values of equality, kindness, justice, and compassion.
Since 9/11, federal authorities have investigated more than 800 incidents against Sikhs, Muslims, South Asian Americans, Arab Americans, and others perceived to be of Middle Eastern origin, according the U.S. Justice Department. Those cases have involved violence, threats, arson, and vandalism.
One that continues to weigh on the minds of Sikhs everywhere is the 2012 massacre at the Sikh Temple of Wisconsin, which killed six. The fifth anniversary of that shooting rampage will be remembered on Aug. 5.
In an effort to raise awareness about an often misunderstood religion, the nonprofit National Sikh Campaign launched a "We are Sikhs" campaign in April, which included advertisements on television.
RELATED: Sikh Americans Launch Ad Campaign That Looks to Push Back on Hate
In Fresno, a city with a large Sikh population roughly 200 miles northwest of Los Angeles, Deep Singh said there is a sense of apprehension when it comes to the elder members of their community, like their grandparents.
"There's a higher proportion in that population that would carry the visual iconographic symbols of the Sikh faith (beard and turban)," he said. "I think, secondly, should something happen, they would have very few tools. They oftentimes don't speak English well. And just physically, it's easier to assault one."
But Singh emphasized that fear doesn't pervade Fresno's Sikh community.
"If anything, there just becomes a sense of anger, especially amongst the younger generation," he said.
Follow NBC Asian America on Facebook, Twitter, Instagram and Tumblr.