"I was here that day," April Sumaylo's voice drops as she recalls the day Super-Typhoon Haiyan (also known as Yolanda) hit the city of Tacloban on the island Leyte one year ago on November 8, 2013. Save the Children had sent her and a team in a day early to prepare for what turned out to be the deadliest typhoon on record to hit the Philippines, killing over 6,000 people and affecting nearly 14 million.
"We were housed in a proper building, but you could feel the walls shaking. By the end of the day, we didn't have a roof," said Sumaylo.
As soon as the storm subsided, she and other Save the Children staff went out immediately to start distributing aid, but it was days before they were able to reach their home office or families. Some of the supplies they brought were ruined. There were no flights in or out of Tacloban. There was no water or electricity. There were bodies in the street. People desperate for food and water were breaking into stores. Sumaylo says there's only one way to describe it: "Total chaos everywhere."
"Apocalyptic proportions" is how Les Tilka, Executive Director of Quest Cares, described the devastation. He went to Tacloban three days after the storm with Samaritan's Purse. One thing stood out to him: "the smell of death. It was a shock to all your senses. These are fellow human beings who lost everything."
"The water was higher than that coconut tree," said 21-year-old mother of three Jennifer Llavado in Sungi Barangay, pointing to a nearby tree as her eyes filled with tears. "We had no house, no clothes. Everything washed away in the storm surge. We had nothing to eat, just porridge so there would be enough for everyone. I was pregnant during the typhoon. We thought that time we were going to die, and I was pregnant."
"It tells you something when McDonald's—a company with so many resources—is only re-opening now, after one year."
As the super-typhoon and storm surge ripped through the region, people in the Philippines and around the world recognized instantly that this typhoon was different and stepped up to help.
"I was born in a storm path. I know storms. If all the banana trees are blown away, all are blown the same way," explains heritage interpreter Ka Bino Guererro, "But there was not a single tree standing, even in the forested areas. The coconut trees fell in opposite ways, there was no pattern."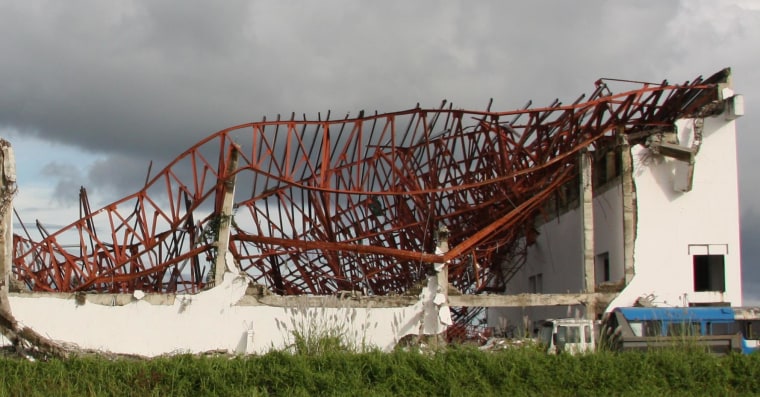 "I'm a restauranteur so I wanted to provide food," said Joel Binamira, food blogger and owner of the restaurant Zubuchon, "Within 24 hours, I had trucks of food first to board the first ferry to go north to Bantayan Island. We hit every location. We provided 200 meals in three weeks."
The only way in and out of Tacloban for the first three weeks was on a C-130 military plane. "There were fifteen to twenty countries on the plane," said Tilka, including the Swiss fire department and the Korean army, "And I thought, 'This is the world coming together for the Philipppines.'"
Since those first desperate days of distributing emergency food and water, hygiene kits, household items, and emergency shelter, aid agencies have shifted from emergency relief to rehabilitation and recovery—creating child friendly spaces for children to learn and play, clean water infrastructure, new toilets and washing facilities, providing tools and money to fix and rebuild houses, education resources, cash to restart livelihoods, and renovating health and education buildings.
As recovery continues, there are still many families in temporary housing, their roofs covered with different colored tarps emblazoned with "UNICEF" and "USAID." Progress is slow. The mass grave at the church outside Tacloban is now covered with grass, photographs, names, and remembrances of the loved ones believed to be buried there. The ship that washed ashore has become a permanent part of the landscape, with people living on it now and a bustling community built around it where previously there had been nothing.
The Llavado family received a small unconditional cash grant from Save the Children to restart their lives. "We bought food and clothes, and the rest we put as a down payment for a pedicab [bicycle rickshaw] which we used to buy and resell fish from the market," said Jennifer Llavado. "We made some money which we used to buy food and we had no problems making the monthly payments. My husband was able to go far, two to three barangays [villages] away, to sell fish using the pedicab. After two months, he sold the pedicab to buy a second-hand motorcycle so he could go even further, to sell more fish."
"Rebuilding is going to be going on for years"
"Save the Children has reached nearly 800,000 children and adults with essential life-saving aid, recovery and rehabilitation support," said Michel Rooijackers, Deputy Country Director of Save the Children Philippines, "But the scale of 'Haiyan' was unprecedented here in the Philippines. We are therefore committed to work with the affected communities for at least the next two years to build sustainable livelihoods and help them prepare and adapt for future disasters."
"Rebuilding is going to be going on for years," said Tilka, "We need to rely more on the private sector to handle the logistics."
"It tells you something," joked Sumaylo about the pending grand opening of the McDonald's in Tacloban, "When McDonald's—a company with so many resources—is only re-opening now, after one year."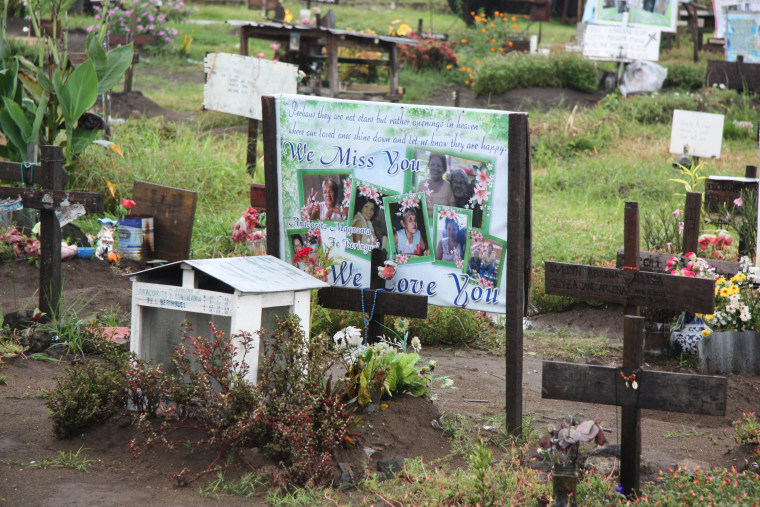 A new report by international development organization Oxfam, "Can't Afford to Wait," warns that Asian countries are being hit disproportionately by both the human and economic costs of climate change. "In 2013, 78 percent of people killed by disasters lived in Asia even though only 43% of global disasters occurred there. Over the past 20 years, Asia has borne almost half the estimated global economic cost of disasters triggered by natural phenomena, amounting to almost $53 billion USD annually."
"Growth in Asia has been at the heart of recent declines in hunger and poverty, but climate change threatens to stop this growth in its tracks," said Shannon Scribner, Humanitarian Policy Manager for Oxfam America. "Governments have a chance to head-off some of the most devastating costs of increasingly extreme disasters, but that will require steps to boost preparedness now."
Oxfam also suggests that with local, national, regional, and international cooperation, this is a moment when communities can look beyond simply recovering but also towards increasing resilience in preparation for the next one.
"Save the Children knows future disasters are inevitable in the Philippines," said Rooijackers, "It is therefore important not only to support recovery effort for 'Haiyan' but also help prepare for future disaster. We can do this by investing in community-led early warning systems and ensuring disaster planning is accessible to all, including vulnerable groups like children and women."
While humanitarian groups worry about big picture preparedness, the families of the Philippines are keeping their own families' immediate needs at the forefront. Jennifer Llavado is less concerned with climate change and more concerned with the simple dreams she has for her children's future: "That they can study well and eat three times a day."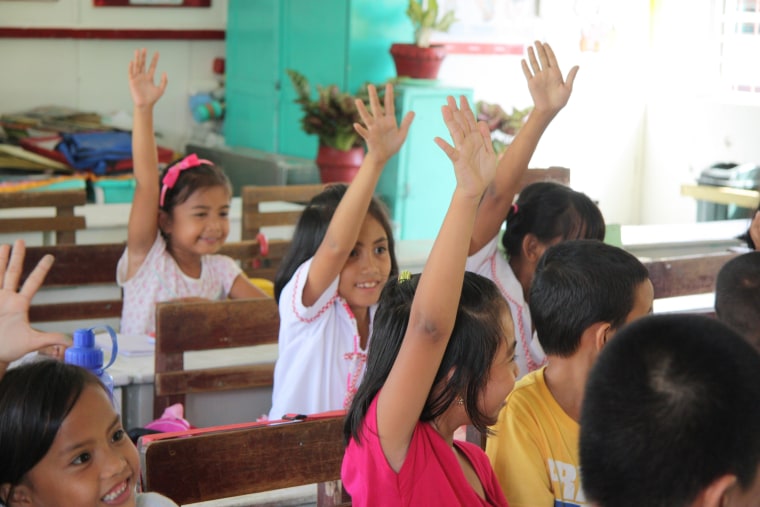 Reporting for this article made possible by Rotary International.