A group Asian-American community leaders traveled to the White House this week with a message for President Obama. Several thousand messages, in fact.
The National Korean American Service and Education Consortium and its affiliates gathered nearly 5,000 postcards from immigrants and other members of the community that all asked the president to stop the current holdups on immigration reform. The #ActBoldObama campaign collected postcards from Asian Americans in 26 states and through engagement in local churches and supermarkets.
Sang Hyug Jung, an undocumented worker in his 50s and an organizer at the the Korean Resource Center in Los Angeles, was one of the community members who traveled across the country to deliver the cards.
"I've met a lot of people who are parents and have a similiar story as myself - the story of hardship for undocumented parents and community members," said Jung speaking through a translator to NBC News. "I feel the need to tell my story along with these other community members to address the needs of this humanitarian crisis."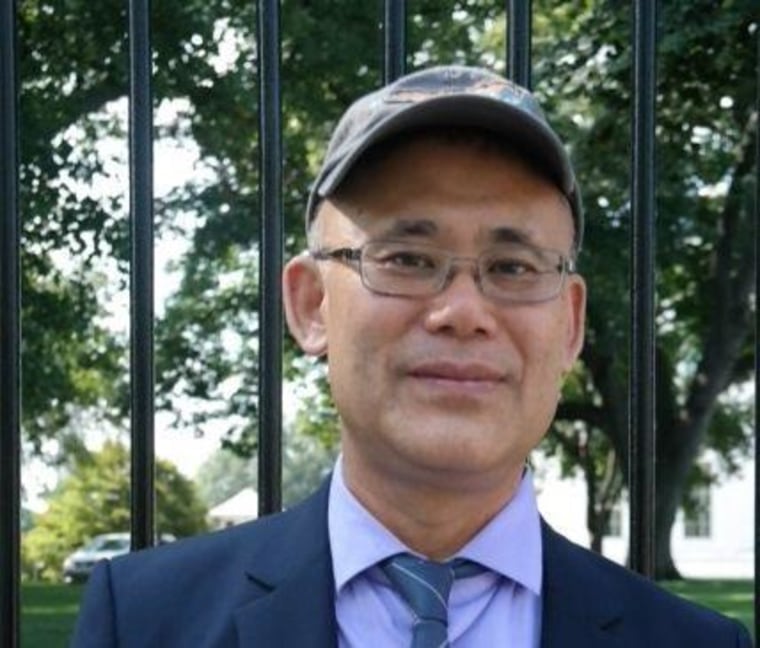 Along with his wife and two children, Jung came to the United States in 2004 on a green card. He says he wanted to immigrate to provide a better education for his children.
"I came on a green card, but it was hard to provide for my family, so I failed to get status," he said. "Fortunately because of recent reforms, both my children were able to receive DACA (deferred action for childhood arrivals)."
Jung's son was able to get his PhD, while his daughter graduated from the University of California at Berkeley. He says he worked for 10 years in the restaurant industry as a cook before becoming an organizer. "Because Congress is refusing to pass the immigration reform bill, there is a huge need to have the President do whatever in his power to improve the lives of undocumented immigrants."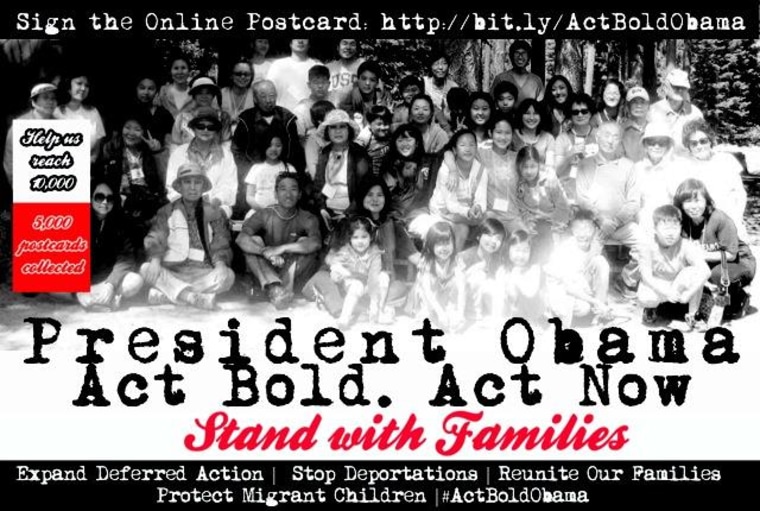 Each postcard delivered to the White House contained one of four demands - a request for an expansion of the deferred action program, a demand for an end to deportations, more protections for refugee children, and more protections for families in general.
"I hear a lot of fears of deportation and family separation in my work," said Jung.
President Obama's announcement today that he would delay action on immigration reform was met with disappointment by members of the community, including Suman Raghunathan, Executive Director of SAALT (South Asian Americans Leading Together).
"We're even more dismayed by the ways Congress has decided to leave millions of immigrant families in limbo due to their lack of courage to act on immigration reform," said Raghunathan.
An estimated 1.4 undocumented Americans are from Asia or the Pacific Islands.