Like many second-generation Americans, Francesca Huynh always hesitated when someone asked her a not-so-simple question: "Where are you from?"
"I still see myself pausing a lot," Huynh, a recent NYU graduate currently living near Boston, told NBC News. "When people do ask me, I say, 'I am Chinese, but my parents grew up in Vietnam, and we identify with Vietnamese culture.'"
Huynh and her family are members of the Hoa community — the Chinese Vietnamese population that has had roots in Vietnam for generations. Like many other Hoa, Huynh's family fled Vietnam after the Vietnam War, settling in the United States in the early 1980s.
"The Chinese Vietnamese have an identity that's very distinct from the Vietnamese experience," Huynh said.
She notes that many members of the community were small business owners in large cities like Saigon. "It wasn't a great place to be Chinese," Huynh said. "There was a lot of persecution against the Chinese for having such a large stake in these businesses."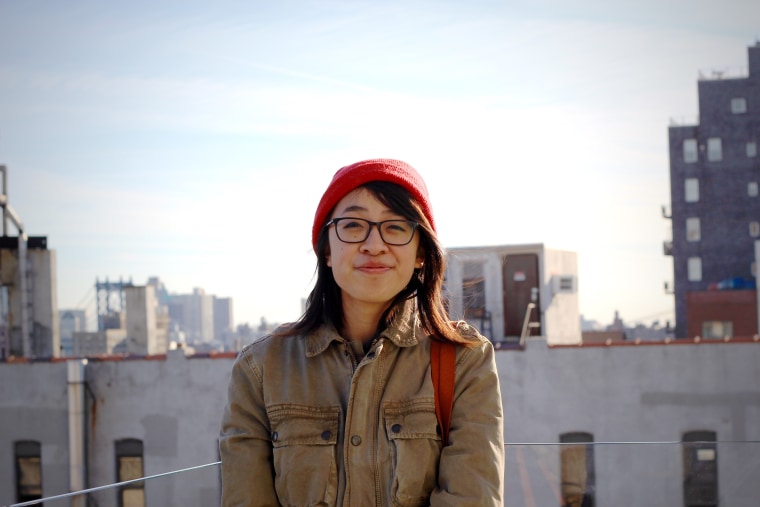 Exploring A History
As Huynh grew older, she began to think more about both her own history and the history of Vietnam. She felt compelled to preserve the stories of the Hoa community before they disappeared.
"NYU's [Gallatin School of Individualized Study] has a summer research grant and I was thinking of what I wanted to do with my studies … I saw it as an opportunity to think of my own background," she said.
That grant was the seed that began "Narrating the Chinese Vietnamese Identity," an online oral history project that seeks to document the stories of young Chinese-Vietnamese Americans currently living across the United States. "Growing up, I only knew what my parents told me," said Huynh, who is 22. "We didn't have Wikipedia or other resources so mostly what I heard were stories."
Through interviews and photographs, Huynh takes her readers to the significant places that have shaped the lives of her interviewees — many of whom also struggled with how to self-identify.
"Towards maybe middle school or high school, I realized, I'm Chinese and Vietnamese. That's a thing. I can be both," Frances Huynh, a community public health and Asian-American studies graduate student at UCLA who is unrelated to Francesca Huynh, told Francesca Huynh during an interview.
Part of the reason this self-discovery is such a revelation to so many young Chinese-Vietnamese Americans is because their parents and elders are often hesitant to talk about what life was like in Vietnam during and immediately after the war.
"It was a bit more difficult to talk about stories that were intertwined with traumatic experiences," Francesca Huynh said.
She adds that working on the oral history project made her think of the barriers many children of immigrants face when they try to dig into their personal histories.
Huynh says she'd like to expand the project to include stories from older generations, though language barriers make it difficult. "Because I was the one interviewing, if people felt more comfortable telling those stories in a different language that also put some limitations on me as an interviewer," she said.
"It's an experience that a lot of first generation [born in the United States] Asian Americans feel that when you hear those stories from your parents. You might be hearing it in a different language and I'd always think 'Oh, I'd love to keep some sort of record of this' because it's something that a lot of people don't hear," Huynh said.
Follow NBC Asian America on Facebook, Twitter, and Tumblr.
Correction: An earlier version of this article misspelled the Gallatin School of Individualized Study.