Dr. Oanh Le Meyer had recently started studying health disparities in Vietnamese Americans with Alzheimer's and their caregivers when she first noticed symptoms in her own mother about five years ago.
First Meyer's mom started asking the same questions over and over. Then the complex meals she would cook became simpler. By the time Meyer published her first study on support programs for those caring for Vietnamese Americans with dementia in 2015, she was one of her mom's primary caregivers.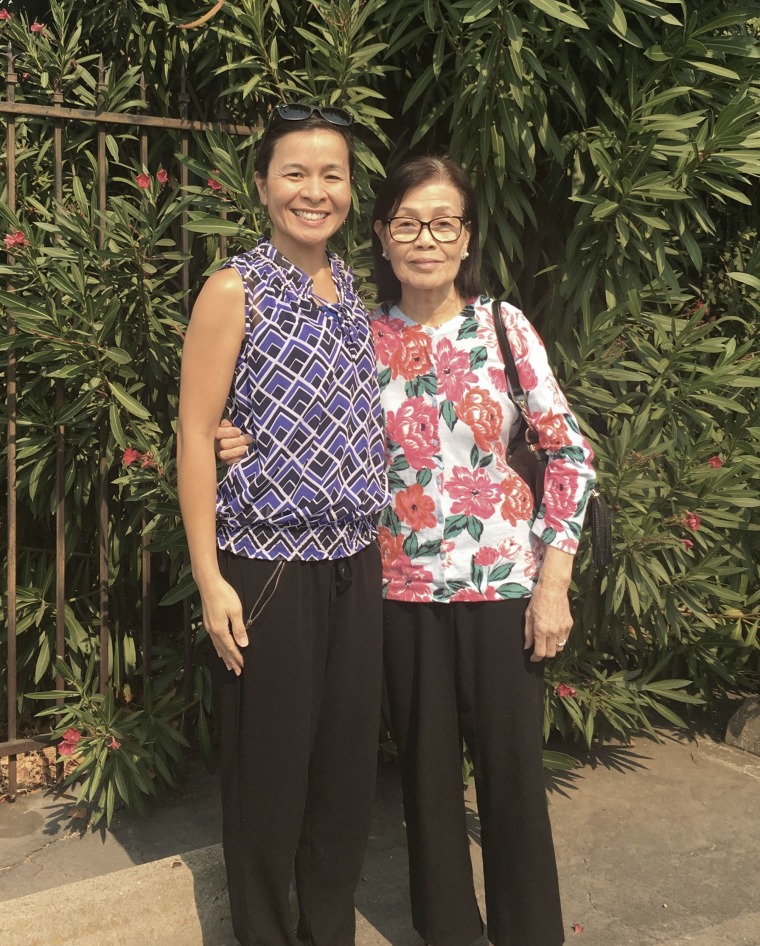 "There's a grieving process to it that continues," Meyer said. "But I think, being a scientist, I approached it more this is just an illness taking over her brain."
Today, Meyer spends her time working to help those caring for loved ones with Alzheimer's, who she noted may not have the same scientific background that she does. An assistant professor at the University of California, Davis Alzheimer's Disease Center, she is currently studying the experiences of caregivers and how programs may help improve their lives, which she said is understudied for Asian Americans.
According to the Alzheimer's Association, one in 10 Americans age 65 and older have Alzheimer's disease. A 2018 report from the nonprofit detailing research findings stated that more studies into Asian Americans were needed to draw conclusions about that population.
Meyer's 2015 study noted that Vietnamese Americans, the fourth largest Asian-American sub-group, appeared to have one of the highest number of indicators for poor physical and mental health, including low levels of education, low English language proficiency, and a high instance of war trauma owing to experiences as refugees.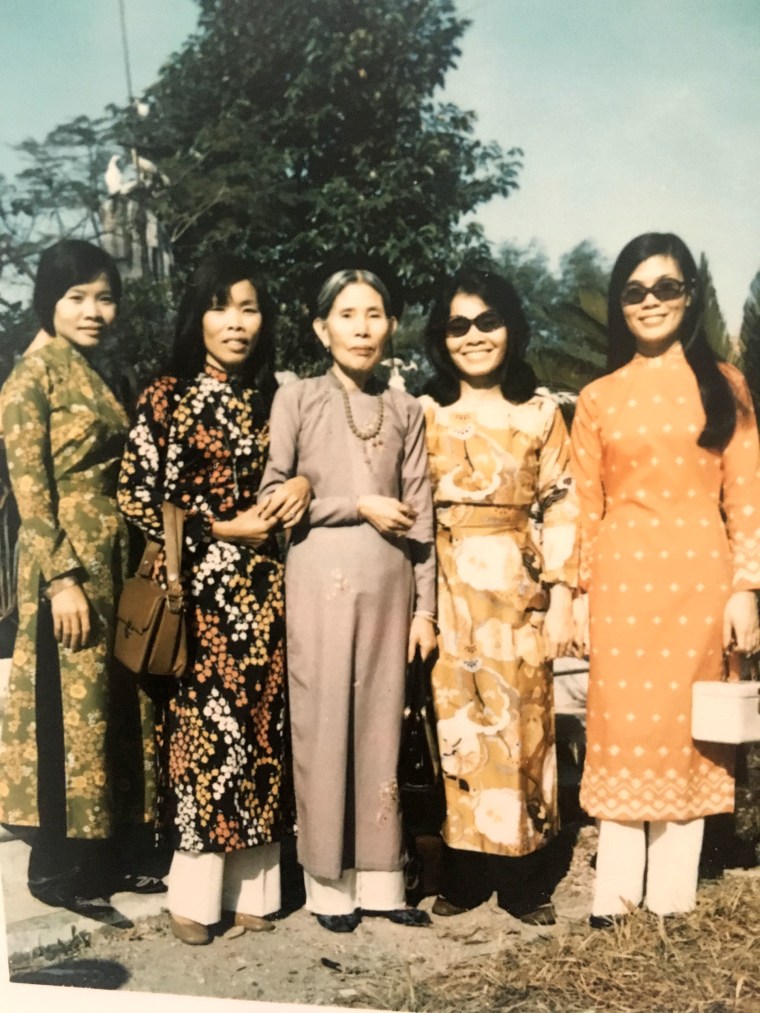 "Given the life course stressful experiences that many Vietnamese caregivers have faced, there is an urgent need to create, implement, and evaluate culturally relevant interventions that include multiple components ... to reduce burden in this understudied population," the study concluded.
Caregivers of those with Alzheimer's can face a variety of pressures, according to Dr. Mary Mittelman, director of the Alzheimer's Disease & Related Dementias Family Support Program at the NYU Langone Health. Those pressures can further vary depending on whether the caregiver is a spouse — who may have to take on household duties their partner had traditional handled, an adult child, or another loved one.
"With adult children … there is the issue that this is the person that brought me up, the person I was taught to respect, the person I did respect, the person I'd still liked expect, but now he's not that person in some ways," Mittelman, who has not conducted research with Meyer, said. "You may end up doing things for him that he used to do for you. And that can be very painful."
Interventions, in turn, can help caregivers better understand Alzheimer's and their experiences. Multiple versions — including the NYU Caregiver Intervention, which began trials under Mittelman's supervision more than two decades ago, and Resources for Enhancing Alzheimer's Caregiver Health II, which Meyer's intervention is based on — exist. They can include education programs, support groups, and coping strategies among other elements, and research from NYU and others have shown that such programs can reduce stress and improve outcomes for those who are being cared for.
"We have shown that when caregivers get sufficient support, they are less depressed, less stressed, their physical health is better and they are therefore able to keep the person with dementia out of a nursing home — in our study — for about a year and a half longer than got usual care," Mittelman said.
In 2017, Meyer began to exploring tailoring existing interventions for the Vietnamese-American community, working with community nonprofits and caregivers.
In a paper published in August, researchers detailed their customizations, including soliciting input from caregivers on the order of classes, teaching information about local resources earlier in the program, and giving each caregiver a notebook with information about behaviors associated with Alzheimer's and ways to cope.
Pilot testing for the program has been a success thus far, Meyer said.
The professor has also been an inspiration for some Vietnamese-American caregivers, according to Stephanie Nguyen, executive director of Asian Resources, Inc., a nonprofit in Sacramento, California, that has been a part of Meyer's research.
In particular, the fact that Meyer herself is a caregiver has been helpful.
"I appreciate Dr. Meyer for taking this on," Nguyen said. "For her to bring this to our community and be able to be open about it, I think that brings value. I think that brings a huge trust to this community."
With an initial pilot finished, Meyer said she plans to expand the test geographically, first to San Jose, California — which is home to more than 100,000 people of Vietnamese descent, according to Census data — and then possibly to other metropolitan areas.
Eventually, Meyer would like to conduct a larger study about Vietnamese Americans and Alzheimer's. Many of those who have contacted her are older people who wanted to get a sense of their own mental health, Meyer said. They could not be enrolled in the pilot program, but Meyer plans to submit a grant request to the National Institute of Health to study older Vietnamese American's cognition, risk for dementia, and whether previous trauma could be related to that risk.
There is also hope that the intervention could eventually be modified for other Southeast Asian American populations, including Cambodian, Laotian, and Hmong Americans, who share a similar background.
"One of the great things that I've seen in the intervention that we've been doing is that a lot of these families have very similar stories about trauma," Meyer said. "It's been a really good way … for Vietnamese families to see they're not the only families struggling with this."
Follow NBC Asian America on Facebook, Twitter, Instagram and Tumblr.