/ Source: Associated Press
KANSAS CITY, Mo. — A Kansas father fighting efforts by the U.S. to deport him to Bangladesh is being returned from Honolulu to the Kansas City area.
His attorney, Rekha Sharma-Crawford, posted on Facebook that 55-year-old Syed Ahmed Jamal will return Wednesday afternoon. Family spokesman Alan Anderson says the hope is that he will be allowed to stay with his family under an "order of supervision" while the family fights the matter in the courts. That process could take months.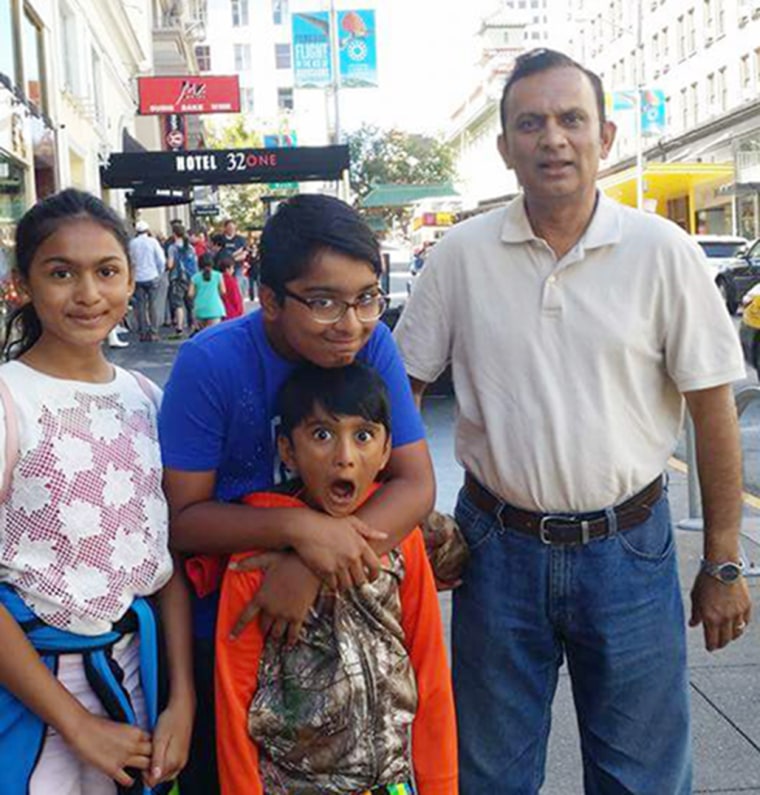 U.S. immigration officials put Jamal on a plane bound for his native county Monday before an immigration panel granted a temporary stay in the case. Sharma-Crawford said he was taken off the flight when it stopped to refuel in Honolulu.
Kansas Republican U.S. Rep. Lynn Jenkins introduced legislation Tuesday that would make Jamal and his wife lawful permanent residents.
Jamal has lived in Kansas for 30 years and has worked as an adjunct professor and researcher at Kansas City-area colleges. He and his supporters have been battling his deportation since Immigration and Customs Enforcement agents arrested him Jan. 24 at his family's home in Lawrence, where he lives with his wife and three children, who are U.S. citizens. He was taken to a detention center in El Paso, Texas.
Jenkins says her "heart aches" for Jamal's wife and children. Also taking up Jamal's case was Rep. Emanuel Cleaver, a Democrat from Missouri who visited Jamal when he was being held in Texas.
Jamal entered the U.S. legally in 1987 to attend the University of Kansas but overstayed his visa while pursuing a doctorate. He was ordered deported in 2011 but had been allowed to stay in the U.S. and check in regularly with immigration authorities. Sharma-Crawford said Jamal has a work permit that is valid until October and that he was trying to work within what she calls a complicated immigration system.
Follow NBC Asian America on Facebook, Twitter, Instagram and Tumblr.