The Department of Homeland Security has suggested adding an optional question for some visa recipients from China that asks for social media handles before entering the United States.
The proposed rule change, published in the Federal Register on Tuesday, would affect Chinese citizens who hold 10-year business (B-1) and visitor (B-2) visas. The question would be included in the Electronic Visa Update System (EVUS), which collects information from those visa holders before they travel to the U.S.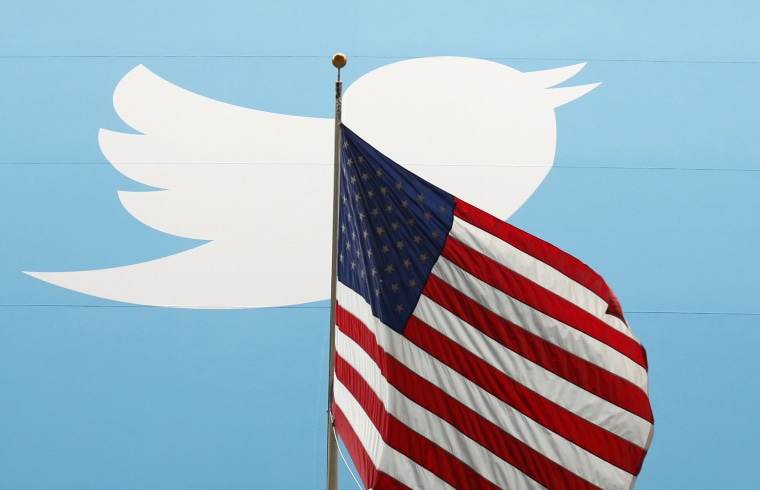 Enrollment in the system became mandatory for 10-year visa recipients from China beginning in November.
U.S. Customs and Border Protection agents would be able to use the voluntary social media information for "vetting purposes," which would offer "timely visibility into publicly available information on the platforms associated with the social media" handle, according to the Federal Register entry.
"The officer will review said platforms in a manner consistent with the privacy settings the applicant has chosen to adopt for those platforms," the proposed rule reads.
It adds, "Respondents who choose not to answer this question can still submit an EVUS enrollment without a negative interpretation or inference."
Tian (David) Wang, founder of Chinese Americans for Trump, told NBC News the proposed rule would be good for national security.
"I don't think this is a big problem," he said. "I actually feel like maybe Trump should ask everybody who comes into the United States what their social media handle is to better search their public profile online."
The Trump administration's move builds off a similar initiative introduced under former President Barack Obama. Beginning in December, foreign travelers entering under the visa waiver program have also been asked to volunteer social media information, U.S. Customs and Border Protection told NBC News. That measure applies to 38 countries covered by the program.
Civil liberties and privacy advocates have voiced strong opposition to the collection of such data.
"The proposed expansion of the existing questionnaire would significantly increase the invasiveness of the information collected — not only about foreign travelers, but also about their U.S. citizen social media contacts, and have a chilling effect on their communications," the American Civil Liberties Union wrote in August during the public comment period for the rule change to the visa waiver program.
"I actually feel like maybe Trump should ask everybody who comes into the United States what their social media handle is to better search their public profile online."
But others have argued it can further improve public safety, enhance national security, and help ferret out would-be terrorists.
It wasn't immediately clear from Tuesday's proposed rule change which social media platforms would be offered in a drop-down menu of options. Since popular platforms like Facebook and Twitter are blocked in China, many turn to Weibo and WeChat, among others, to interact on the Internet.
Wang used WeChat, a Chinese-language messaging platform, to drum up support for Trump's candidacy in the Chinese-American community.
Homeland Security Secretary John Kelly told Congress on Feb. 7 that visitors to the U.S. could also be asked to turn over social media passwords as part of enhanced security checks. Kelly said the measure was one of several under consideration for refugees and visa applicants in seven Muslim-majority nations.
RELATED: U.S. Visitors May Have to Hand Over Social Media Passwords: DHS
Earlier this month, a federal appeals court refused to reinstate Trump's executive order closing entry of refugees as well as visitors from Syria, Sudan, Somalia, Iraq, Iran, Libya, and Yemen for 90 days. The order was initially blocked by a lower court judge.
Public comment on the proposed social media question for long-term visa holders from China is open until April 24.
Follow NBC Asian America on Facebook, Twitter, Instagram and Tumblr.