During this time of year, as people visit family, travel, or have a little time off work, many look forward to finally picking up that book they have been meaning to read. Take a look back at some of the Asian-American books and writers NBC Asian America covered in 2016 for some great ideas. There is sure to be something for everyone.
"Asian America is not a monolith, and that's why I support Asian-American writers and their books, which reveal the multitudes in our community, in our families, and in ourselves," Vanessa Hua, author of award-winning short story collection, "Deceit and Other Possibilities," told NBC News. "Our work is more important than ever at a time when people of color are being denied their humanity — denied their stories."
The Prize Winners
Viet Thanh Nguyen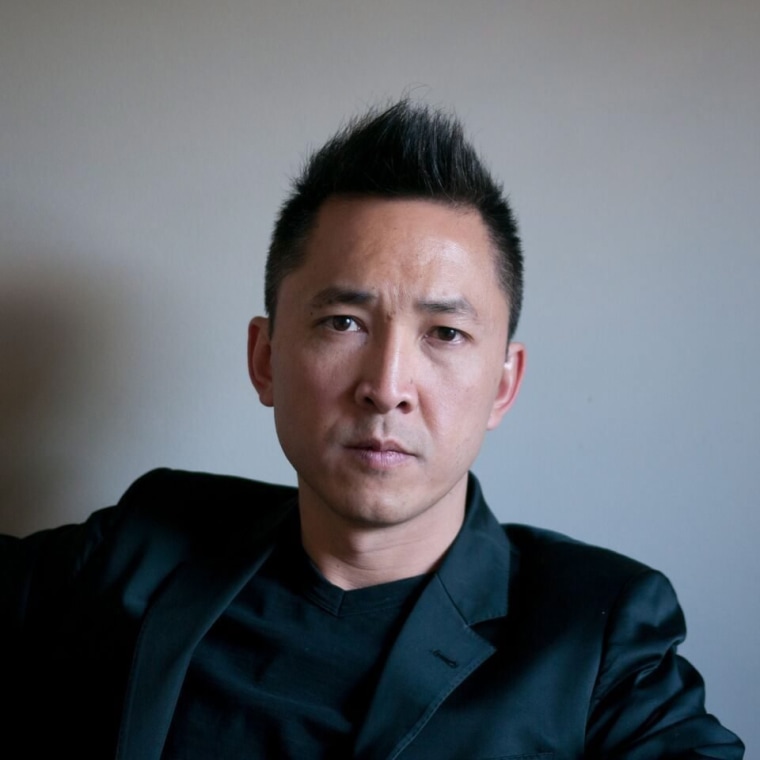 Viet Thanh Nguyen, associate professor at the University of Southern California and editor of diaCRITICS, won the Pulitizer Prize in fiction this year for his 2015 debut novel, "The Sympathizer," and was nominated for the National Book Award for its non-fiction companion, "Nothing Ever Dies: Vietnam and the Memory of War."
RELATED: Viet Thanh Nguyen Wins Fiction Pulitzer Prize for Debut Novel, 'The Sympathizer'
"The Sympathizer" follows a half-Vietnamese, half-French officer in the South Vietnamese military who is also a North Vietnamese spy from immediately before the fall of Saigon through the initial period of mass Vietnamese migration to the United States.
"The Sympathizer" was also a finalist for the 2016 PEN/Faulkner Award and the 2015 Los Angeles Times Book Prize and was named one of the New York Times' 100 notable books of 2015.
Gene Luen Yang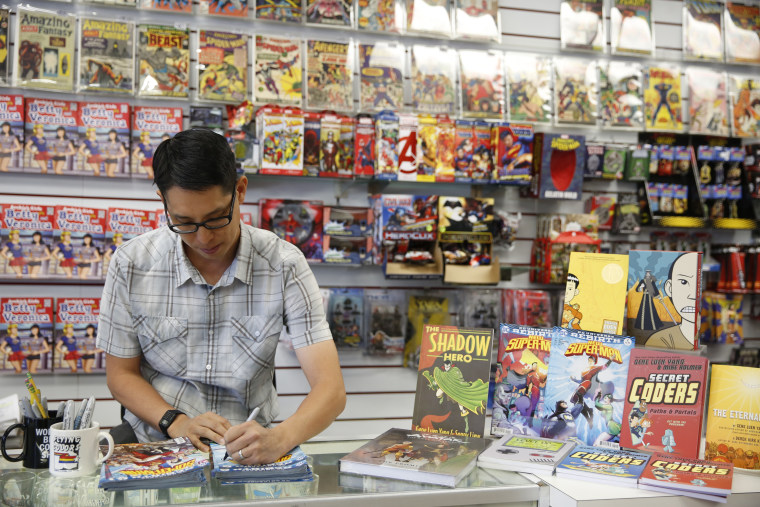 Gene Luen Yang, the author of "American Born Chinese," "Boxers and Saints," and "The Shadow Hero," received a John D. and Catherine T. MacArthur Foundation fellowship this year, which comes with a $625,000 grant over five years to spend any way that he wishes.
RELATED: New Literature Ambassador Gene Luen Yang Lives Life, Builds Culture Through Stories
He also became the fifth National Ambassador for Young People's Literature and began writing DC Comics' "New Super-Man," which features a Chinese protagonist, Kenan Kong from Shanghai. Six issues have been published so far.
Defense Against the Relatives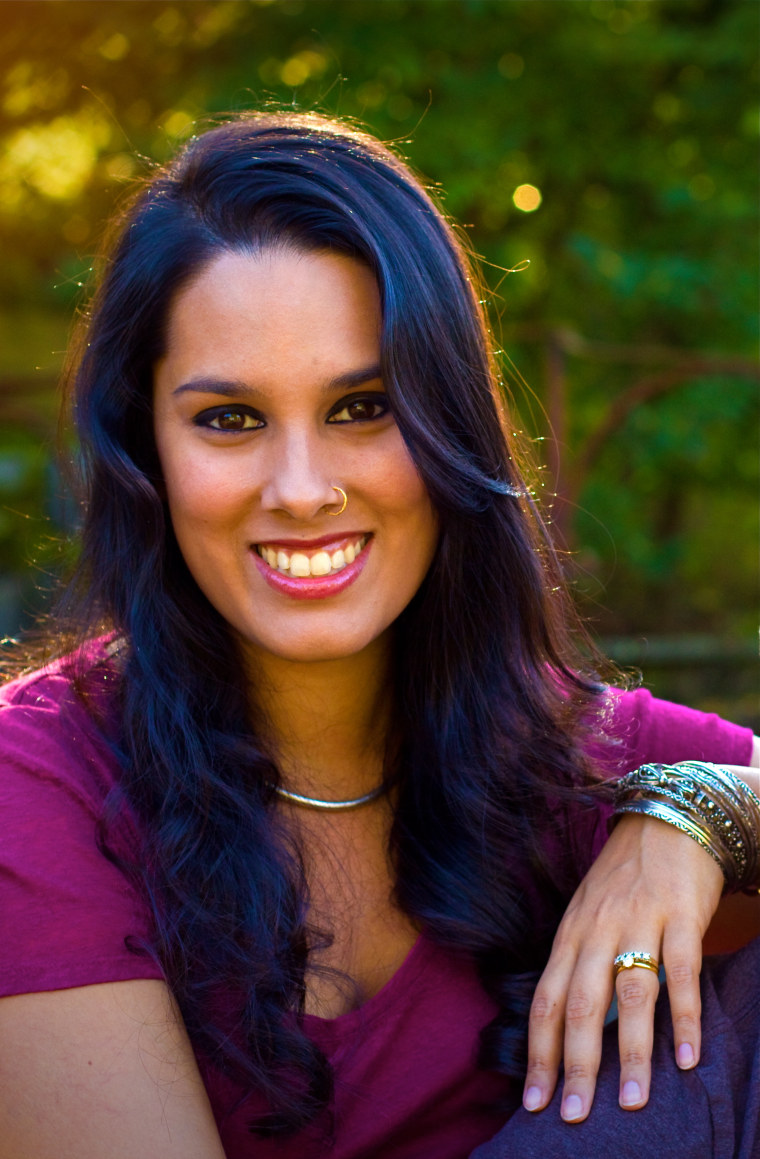 "Good Girls Marry Doctors: South Asian American Daughters on Obedience and Rebellion," edited by Piyali Bhattacharya, is the perfect book for anyone who might need a little bolstering while visiting relatives over the holidays.
A collection of essays, the book examines the diverse aspects of being a daughter in South Asian American families. The essays come from a wide variety of voices, including actress and activist Fawzia Mirza and writer and activist Tanzila Ahmed, who were both named White House Champions of Change for Asian American and Pacific Islander Art and Storytelling this year.
"My hope is that the camaraderie I have already felt from the women who have come on this journey with me will extend to all of those who decide to participate in the project," Bhattacharya told NBC News in August. "I want other South Asian American daughters to feel understood when they read our stories. I want them to feel like they are not alone."
RELATED: 'Good Girls Marry Doctors' Curates Stories On Family, Obedience, Rebellion
Chinese-American Identity through History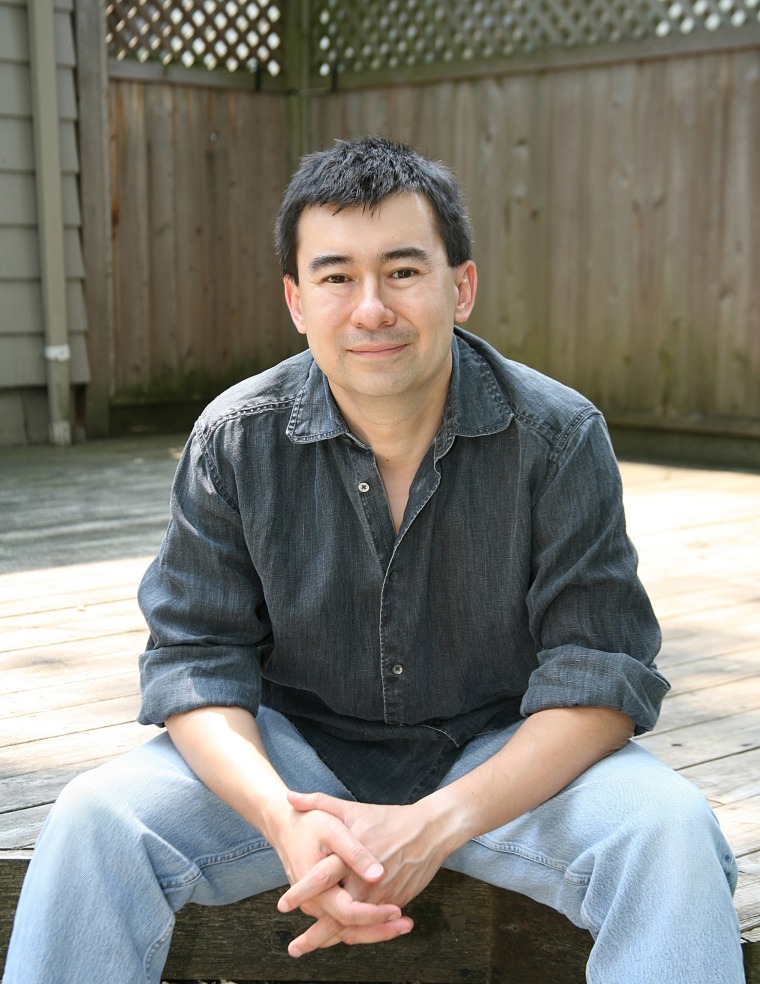 Peter Ho Davies — author of "The Welsh Girl" (long-listed for the Man Booker Prize), "The Ugliest House in the World" (winner of the John Llewelyn Rhys Prize), and "Equal Love" (a New York Times Notable Book), and professor of creative writing at the University of Michigan — published his second novel this year, "The Fortunes."
The novel reimagines the multigenerational novel and explores the meaning of being Chinese American from the 1800s to the present by telling the stories of four different protagonists wrestling with identity and anchored in Asian-American history — Ah Ling, who worked on the transcontinental railroad; silent screen star Anna May Wong; a friend of Vincent Chin after Chin's beating death in 1982; and a multiracial adoptive parent in modern day going to China to adopt a child.
"I'm half Welsh on my father's side and half Chinese on my mother's," Davies told NBC News in September. "'The Welsh Girl' was a book written to try to explore that part of my heritage, to try to understand it better and find my own place within Welsh culture. Having written that, it felt very natural to turn my attention to the other side, my Chinese heritage and what it means to me to be Chinese. As I've now lived in the U.S. for half my life, it seemed natural that it would become an exploration of the Chinese-American immigrant experience."
RELATED: In 'The Fortunes,' Peter Ho Davies Explores Chinese-American Experience
Poetry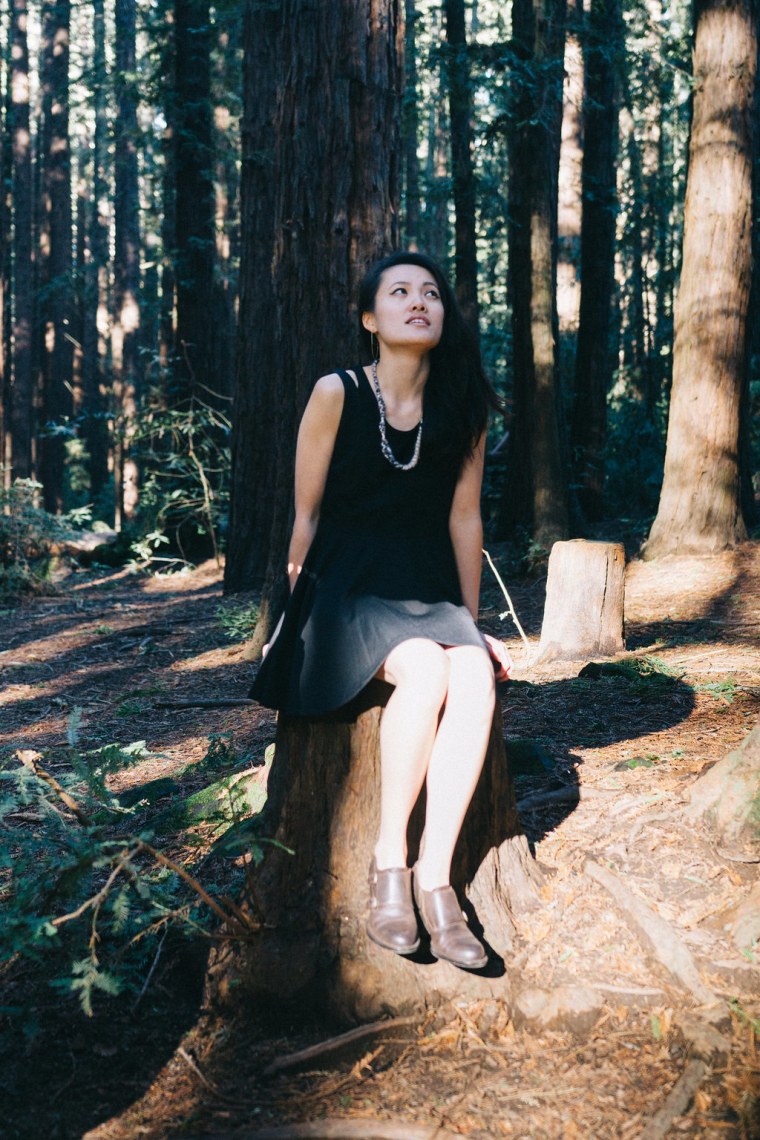 Jade Cho's debut book of poetry, "In the Tongue of Ghosts," builds upon her experience competing on the university slam poetry circuit. Coming out of a desire to be able to speak Toisanese with her grandparents who did not speak English, her writing explores diaspora, race, gender, ghosts, and the intersections of power and privilege. Cho teaches writing at University of California Berkeley and is a founding member of Ghostlines, a Bay Area collective of artists and educators.
"I wanted to find myself in the books I was reading," Cho told NBC News in July. "The majority of what I saw in Asian-American literature was older writers reflecting on their experiences as immigrants or the children of immigrants, navigating assimilation. I think these stories are necessary and important, but they didn't reflect me or how I grew up — monolingual and already assimilated, with a deep sense of wanting to be able to speak Toisan. I had the privilege of living in an upper middle class white community, but as a result also felt alienated from both my white classmates and majority 1st/2nd generation, working class Asian-American classmates."
RELATED: In First Poetry Collection, Jade Cho Is Speaking 'In the Tongue of Ghosts'
Children's Books
Grace Lin
Award-winning author Grace Lin's "When the Sea Turns to Silver," is the third children's novel in her fantasy series, and a companion to Newbery Honor winner "Where the Mountain Meets the Moon" and "Starry River of the Sky."
RELATED: Writing Children's Books Helped Grace Lin Embrace Being Asian American
Set in ancient, mythical China, two children, Pinmei and Yishan, go on an adventure and face challenges to find the Luminous Stone that Lights the Night in order to rescue Pinmei's grandmother, who has been taken hostage by the Emperor. The novel was a 2016 National Book Award finalist.
Anjali Joshi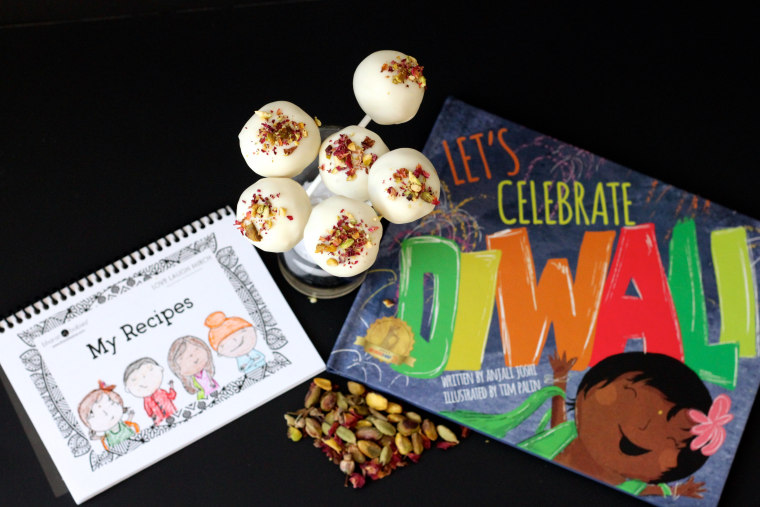 "Let's Celebrate Diwali," is a new children's picture book by Bharat Babies author Anjali Joshi that looks at how Diwali, the festival of lights, is celebrated across the globe by different faiths including Hindus, Jains, Sikhs, and Buddhists.
RELATED: Children's Book 'Let's Celebrate Diwali' Explores Holiday's Different Traditions
"While different faiths celebrate the holiday, there are a lot of similarities. It's a phenomenal story that helps highlight pluralistic ideals of this holiday that I don't think gets seen very often," Joshi told NBC News in October.
Essays on Race, Culture, and Resegregation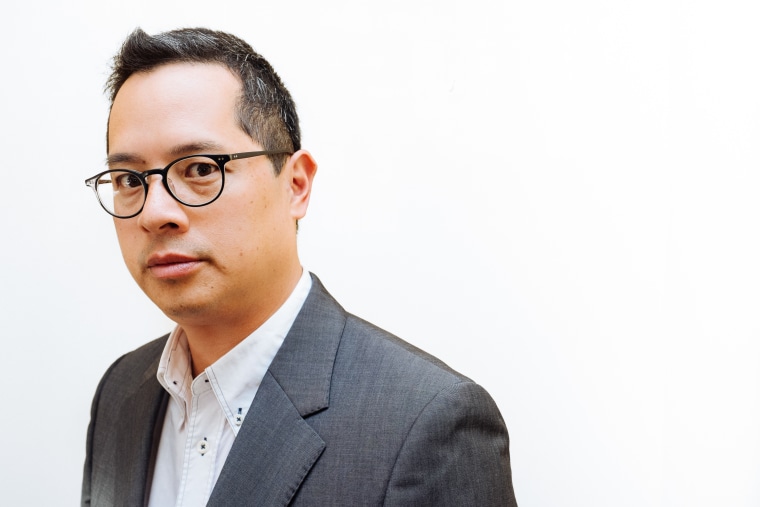 "We Gon' Be Alright — Notes on Race and Resegregation," by Jeff Chang, author of "Can't Stop Won't Stop: A History of the Hip-Hop Generation" and "Who We Be: The Colorization of America," is a collection of must-read essays that addresses questions of the day, including student protest movements and Black Lives Matter, diversity and white people, cultural equity controversies like #OscarsSoWhite, the historical segregation and resegregation of American cities, the trial of former NYPD police officer Peter Liang, President-elect Donald Trump, Ferguson, and Beyonce's "Lemonade."
RELATED: Jeff Chang Takes on Race, Culture, and Resegregation in 'We Gon' Be Alright'
Chang also challenges Asian Americans to be more than the in-between group, but to be intentional and expansive in shaping Asian-American identity.
Beautiful Sikhs: Identity, Pride, Individuality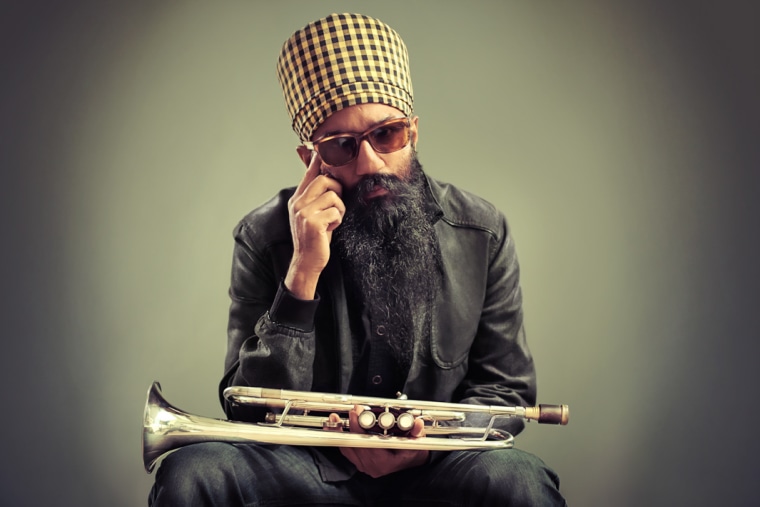 "The Sikh Project Book" by British photography duo, Amit and Naroop, creators of the "The Singh Project" and "The Sikh Project," showcase their portraits of 72 British and American Sikhs along with stories about each individual and how wearing the Sikh articles of faith have empowered them.
RELATED: 'The Sikh Project' Book Brings Photo Exhibit Portraits Home
"We feel that The Sikh Project Book isn't just for Sikhs," Naroop told NBC News in September. "It's for everyone. At its core, the project is about identity. Pride. Not conforming. Individuality. In this day and age, no [one] should feel that they need to fit in. Being like everyone else is boring. Staying true to who you are takes courage."
Listen to Constance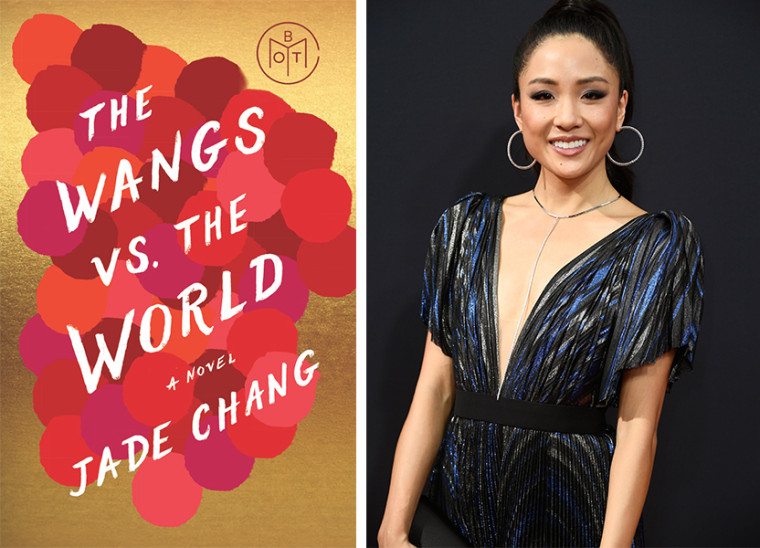 "The Wangs vs. the World," Jade Chang's debut novel, tells the riches-to-rags story of the formerly wealthy Chinese-American Wang family which has lost everything overnight.
RELATED: 'Worthy and Exciting' Novel Constance Wu Wants You to Read this Fall
In a September review for the Book of the Month subscription service, which appeared on NBC Asian America, "Fresh off the Boat" star Constance Wu wrote, "Where do we go when we have nothing? Home. It's where we reclaim and revive our purest selves. And for Charles, home means two things: family and motherland. So, since his family is scattered all over America, he embarks on a cross country road trip from Bel Air to New York's Hudson Valley to collect his kids and to seek out their rights to his ancestor's Chinese motherland."
Follow NBC Asian America on Facebook, Twitter, Instagram, and Tumblr.
RELATED