SOUTH BEND, Ind. — An Indiana woman whose feticide conviction for a self-induced abortion was overturned should be released from prison immediately, a judge said Wednesday, after she was resentenced to less time than she already has served behind bars.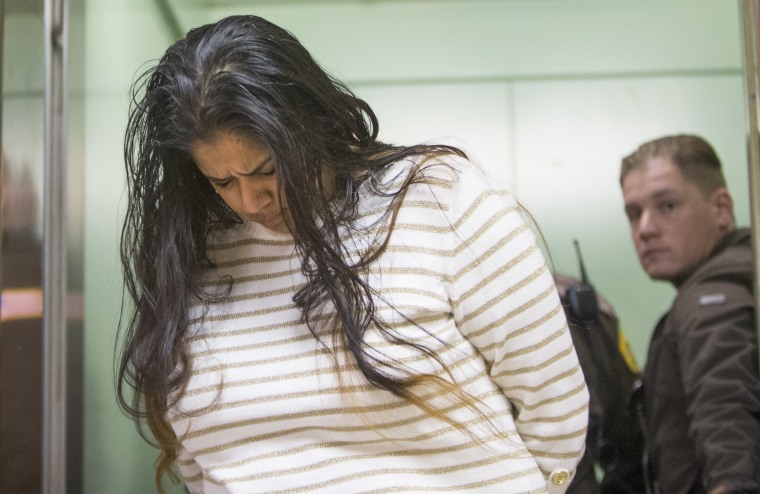 In a brief ruling, St. Joseph Superior Court Judge Elizabeth C. Hurley also said a sentence of 18 months for Purvi Patel was appropriate for a felony charge of neglect of a dependent and that Patel does not have to be placed on parole. Indiana Department of Corrections spokesman Isaac Randolph said late Wednesday that officials were reviewing the situation and that Patel's release from prison in the "immediate future is possible."
Wednesday's ruling comes less than two months after the Indiana Court of Appeals overturned Patel's 2015 conviction — and 20 year prison sentence — on a charge of killing her premature infant by taking abortion-inducing drugs, saying that the state's law was not intended to be used "to prosecute women for their own abortions."
RELATED: Indiana Court Tosses Purvi Patel's 2015 Feticide Conviction
The state's attorney general decided not to appeal the ruling and let pass the deadline by which he had to ask the Indiana Supreme Court to take up the case.
Patel was 32 when she was arrested in July 2013. She had sought treatment at a hospital for profuse bleeding after delivering a 1.5-pound boy.
According to court records, Patel bought the abortion-inducing drugs online, took the drugs, and then delivered the premature baby that died in the home she shared with her parents and grandparents in the community of Granger, northeast of South Bend. She then placed the body in a trash bin behind her family's restaurant.
Women's advocacy groups argued that Patel's arrest marked the first time in Indiana that the state's feticide law was used against a woman because of an alleged self-induced abortion, and Patel's attorneys argued that the evidence prosecutors used didn't apply to her alleged actions in a premature delivery.
But attorneys for the state, who said that Patel was at least 25 weeks into her pregnancy, just beyond the threshold of viability, argued that the feticide law could apply to a pregnant woman and not just "third-party actors."
The appeals court disagreed, saying that since the law was passed in 1979 it had only been used to prosecute those who attacked pregnant women.
Follow NBC Asian America on Facebook, Twitter, InstagramTumblr, and .