Born in Taiwan, but raised in both Taipei and Los Angeles, Taiwanese American designer and entrepreneur Samuel Wang is a child of both cultures. He is passionate about Taiwan and Taiwanese American identity, he says, and wants everyone else to be, too.
Wang founded the streetwear fashion company, Akufuncture, at the age of 24 not only to create a clothing line for what he calls a world culture, but to also shift the conversation about that growing group of young global citizens. Akufuncture's signature look is decidedly urban, but also firmly grounded in traditional Chinese and Taiwanese iconography. One of his most recognizable designs is the beloved Monkey King, Sun Wu Kong, updated with thick-rimmed glasses and a gold chain, heavy with swag.
His company's philosophy captures his sense of modern fashion with a nod to the past - "You only know where you're going if you know where you're from, and where we're from is what Legends are made of."
Wang recently began expanding beyond fashion to other art forms, curating an art show in the heart of Chinatown around Guan Yu from "Romance of the Three Kingdoms," and collaborating with Asian American artists like The Filharmonic, Fung Brothers, Kevin Lien, Dawen, Poreotics, Olivia Thai, and Vicki Li. He also produced a film called "Picture Taipei," set against the backdrop of the city today.
NBC News caught up with Wang in Los Angeles to talk about forward-looking fashion and celebrating his roots.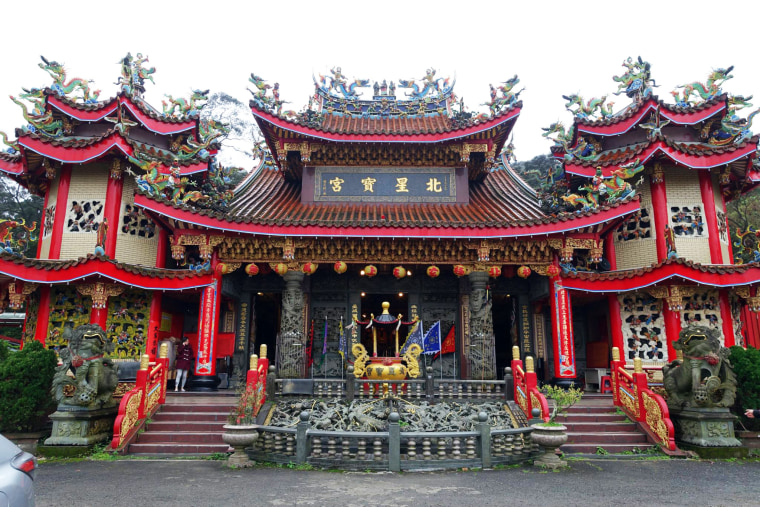 How does your family background and childhood experience affect how you feel about Taiwan and Taiwanese Americans?
I was born in Taipei, Taiwan, and I moved to Los Angeles in 1995 when I was 10. Moving to the United States gave me the opportunity to learn about American culture while still retaining my own. Being bilingual also allowed me to absorb all the information first hand in the language that is presented. As a Taiwanese American, I see us as bridges to connect these two cultures together. We can make Taiwan a better place while improving others' understanding of Taiwan and its culture.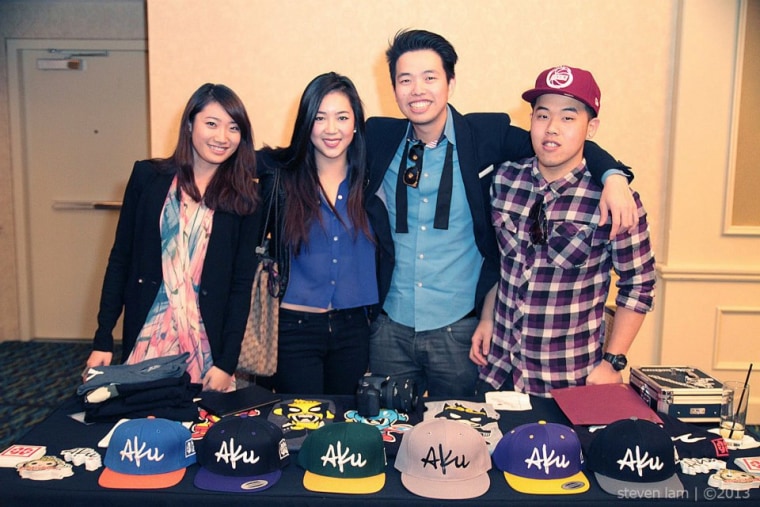 Why did you become an entrepreneur and start Akufuncture? What did your family think?
I started Akufuncture because I wanted to make Taiwanese culture into something trendy. Taiwan often shows up in history books, but it is not often referenced in pop culture. I hope our audience can understand the culture, the history, and the art through a medium other than books. I want people to think "WOW!" when they see or think of Taiwanese culture.
My family did not take it well in the beginning. They understood why I made that decision, but they did not agree with my decision. There were a lot of compromises we had to make for me to get Akufuncture started. They felt that I gave up a great career to pursue an unknown entity, which is a valid point. However, they have been extremely supportive of late since they've seen the progress Akufuncture has made.
Related: 'Epic Adventure': Dawen On Making Music And A Home in Taipei
What are some of the themes you are able to highlight with Akufuncture through clothing designs and special events like the Guan Yu art show?
With Akufuncture, we featured some of the most well-known characters from Chinese novels like Monkey King (from "Journey to the West") and Guan Yu (from "Romance of the Three Kingdoms"), took stylistic cues from Ming Dynasty pottery and Chinese calligraphic art, designed from themes such as the Forbidden City and kung fu. All of the themes are well known, but we took a more modern graphic design approach to make all of our designs unprecedented.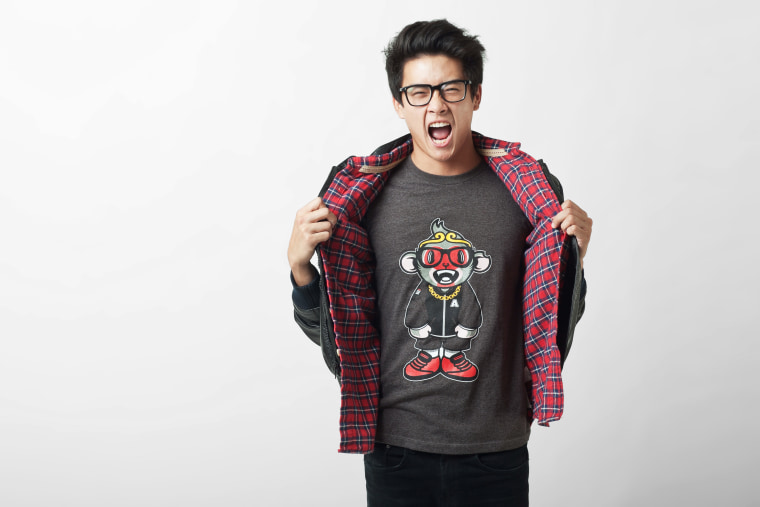 What is "Picture Taipei" all about?
Akufuncture has always been about bridging the gap between Taiwanese and American cultures and to promote better understanding of each other. So naturally, when "Picture Taipei," a film about an American girl finding her life's passion through traveling to Taipei, came calling, I joined the team immediately. In many ways, the story was similar to my own, as I gave up my 9-to-5 job to pursue my passion, and then I saw the world in a different light.
There are two main things we hope to achieve with this film. First, we want our audience to live an authentic life — choose what you want to do versus going through life by default. We want you to look past everyday difficulties and find beauty and meaning in the world around us, so that we can move forward in life with fresh eyes. Secondly, we want our audience to travel to Taipei, a rare city that has culture, creativity, hospitality, nature, great food, and much more, all in a very small area that is easily and affordably accessible. It is a beautiful city that I call home.
Can you tell us about the team behind "Picture Taipei"?
"Picture Taipei" is being made by an extraordinary international team. Our team members from the United States are of Shanghai, Canton, Hong Kong, and Taiwan descent. In Taiwan, our even more international team consisted of Bolivian, Russian, Canadian, and Taiwanese people, many of whom had studied overseas in Europe or America. Our male leading actor is a Taiwanese American who returned to Taiwan to pursue his acting career. Our female supporting actress is also very artistic who has pursued her passions in New York, Paris, Berlin, Taipei, and Beijing.
The great thing with having an international team is that there are so many languages spoken on set all the time. Aside from English and Mandarin, which everyone spoke, you can often hear Spanish, Taiwanese, Cantonese, and even French. It became really fun to use different languages to communicate with each other and it helped our team bond really strongly. It was a family atmosphere at all times during our shoot.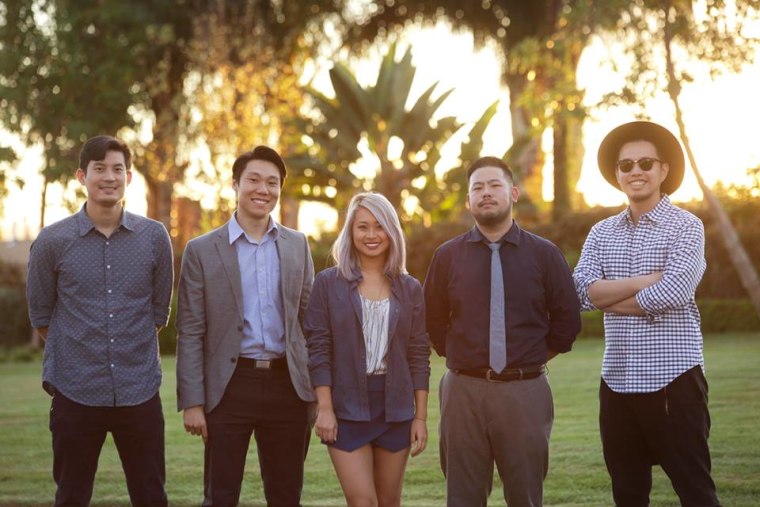 What's next?
With Akufuncture, we are planning another special gallery event at the end of the year and hope to turn this into a Chinese and Taiwanese American staple event in Los Angeles.
With "Picture Taipei" still in post-production, we are currently raising funds through Kickstarter. We plan to finish postproduction before October and then begin the submission process to the largest film festivals, including Cannes, SXSW, Toronto, Sundance, and more. We hope to turn Picture Taipei into a series of travel-inspired short films that can bring more travelers to many parts of the world, including Taiwan.
Interview was edited for clarity and length.