When Bangladeshi-American writer Sharbari Z. Ahmed saw "Gone with the Wind" for the first time at eight years old, she noticed the audience's reactions and knew she wanted to elicit that type of response with her own work.
Now, as a screenwriter for the ABC show "Quantico," she has that opportunity. The show, which premiered last September and has been picked up for a full season, features a diverse set of main characters, including lead Alex Parrish, played by Bollywood star Priyanka Chopra.
Ahmed — who has also published "The Ocean of Mrs. Nagai," a short story collection, and "Raisins Not Virgins," a play adapted into a short film — spoke to NBC News about her experience in the "Quantico" writers room.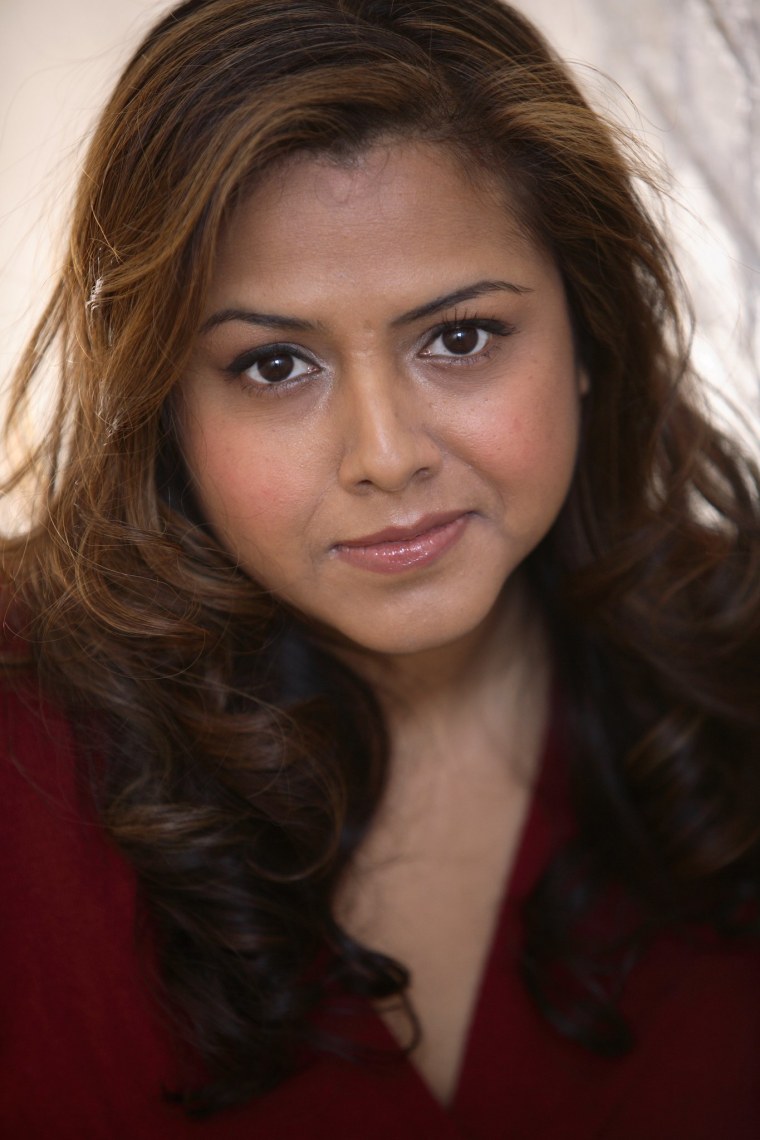 How did "Quantico" happen?
I'm a prime example of perseverance without even realizing — I've been writing for a long time. I had finally just gotten a literary agent and was working on my novel when an actor friend emailed me about ABC's new show and told me they're looking for a South Asian, female writer.
I didn't think I had a shot in hell because I'm so used to being passed over for things that are shiny on paper, and it's the mighty ABC, after all. If they're looking for a South Asian writer, they're definitely going to go with one of my contemporaries, who are like the Bangladeshi-American girls I grew up with — overachievers. They've all had internships at NBC, fellowships, residencies, and impressive writing credits, meanwhile I almost flunked high school for cutting classes and hanging out with boys. I was wait-listed for NYU's masters program and got in by the skin of my teeth. So, I never expected to become a writer for the mighty ABC.
But three weeks after I spoke to my friend, I got a call from "Quantico" executive producer Jake Coburn. We had a great conversation, and I sent him my stuff. Jake and "Quantico" creator Josh Safran talked to me a lot, and they realized I could fit in the writers room. It was my work and my personality that got me the gig.
At the end of the day, it really is all about who you are.
What is it like in the writers room?
I was very intimidated at first.
Most of the people in that room have been doing this for anywhere from six to over 10 years, and they're uber smart and experienced. There are only three women, including an Arab-American writer, and everybody else is white and majority is male. That's not a problem necessarily, but that should give you an indication of how writers rooms usually are.
How are you avoiding writing in the usual Desi clichés for Priyanka Chopra's character, Alex Parrish?
The clichés are just not in there since we're not focused on her ethnicity at this time.
Alex has a backstory, from the pilot, where she was in Mumbai for 10 years, but this season, we haven't dealt with that yet. That's probably something for season two. If that happens then I'm going to have to draw on my background, but so far they haven't utilized my "South Asian-ness" very much.
The fact that I'm also Muslim is an added bonus, which Jake and Josh didn't even realize at the time. I'm also Muslim, so I can harness that to write the Raina and Nimah Amin characters.
RELATED: 2015 Was More Than Just a Banner Year for Asian Americans on Television
RELATED: Kelvin Yu On Diversity, Hollywood, and How 'Master of None' Gets It Right
Bangladeshi writers are often lumped together with other South Asians, such as Indians and Pakistanis, so how do you avoid that happening to you?
When I write about stuff that's South Asian, it's Bangladeshis I'm writing about, so I've always made the distinction. You can't lump us in. But my advice to Bangladeshi writers: forget about your background, just be you.
Throughout your writing career, what is one obstacle that really crushed you, and how did you overcome that?
Nothing in particular has crushed me because I've been rejected so many times. Do you know that I recently got rejected from something I don't remember applying to? Rejection is so much a part of a writer's existence.
The one thing that could have undone me was my own self-doubt. I had been told by people that writing wasn't my forte. I'm very careful of never speaking that way to anyone. Everybody has a quality that they can capitalize on, so that's why I never make unilateral statements like that to anyone.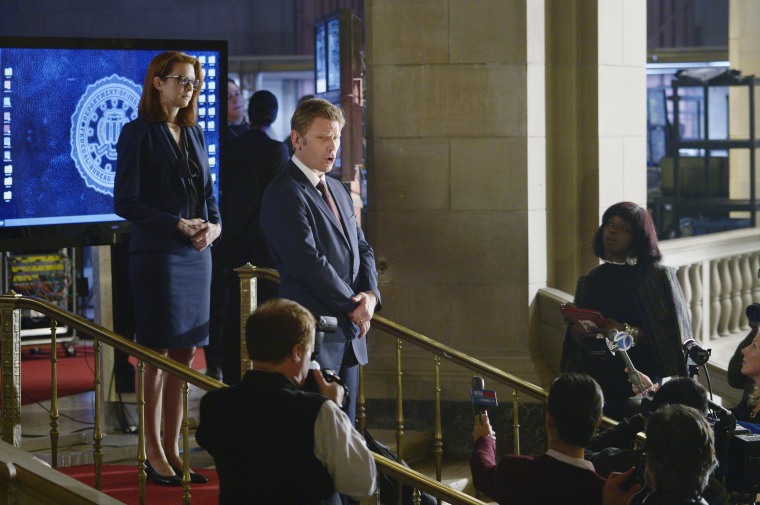 What kind of reaction have you been getting from people since you became a part of the "Quantico" team?
People who didn't give me the time of day are now "friending" me on Facebook and asking for things, but I guess that's just a natural, normal aspect of being thrust suddenly into the public eye.
Generally, though, it's just all been really positive, supportive, and loving. What really moved me was how many people were rooting for me behind the scenes, and I didn't know. People were genuinely excited to see my name on TV on the screen. That was really humbling and moving, and it just reaffirmed my faith in people. Some people really, genuinely want to see each other succeed.
This interview has been edited for length and clarity.
Follow NBC Asian America on Facebook, Twitter, and Tumblr.
Correction: An earlier version of this article stated Jake Safran was the creator of "Quantico." His correct name is Joshua Safran.