A new survey has asked more than 100 Congressional candidates how they stand on issues of concern to Indian Americans, including the H-1B visa program, Sikh Americans serving in the military, terrorism and counter-terrorism, and caste-based discrimination.
R.S. Jolly Consulting, the Washington D.C. advocacy and communications firm that conducted the "2016 Candidate Questionnaire on Indian-American Issues," received 61 responses in total from members of all parties, according to Rajdeep Singh Jolly — the founder of the firm. Jolly published the responses unedited on Nov. 1.
RELATED: Less Than a Week After Applications Opening, 2017 H-1B Visa Cap Hit
"These survey results show that political candidates have diverse approaches to resolving issues of interest to the Indian-American community and that voters have important choices to make in this election," Jolly told NBC News. "As Indian-Americans increase their civic engagement, I hope we continue to engage with candidates before and after elections to ensure that they are responsive and accountable to our community."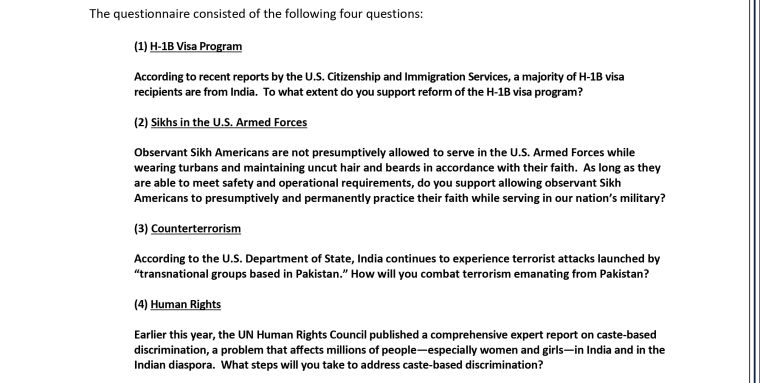 The Indian-American vote could be decisive in some competitive races, according to Jolly, such as California's 17th District in Silicon Valley, where incumbent Democrat Rep. Mike Honda faces challenger Democrat Ro Khanna.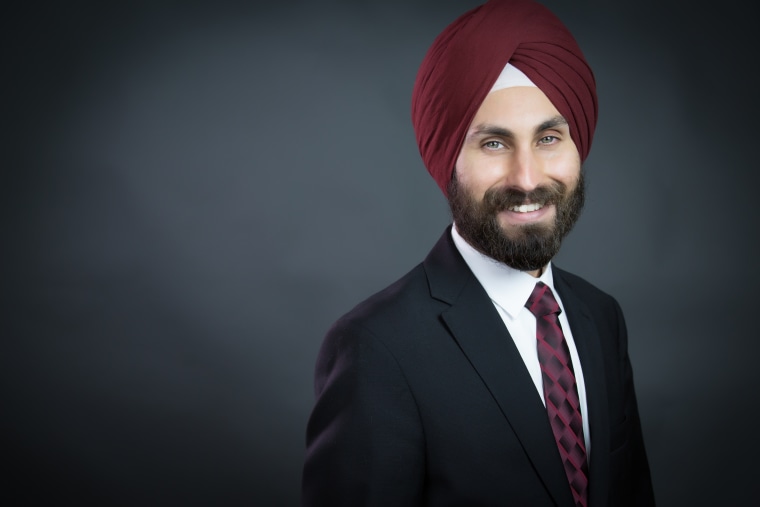 In that district, 52 percent of the population is Asian American, according to the U.S. Census, with a large population of Indian Americans. Jolly said he focused on districts where incumbents are members of the Congressional Caucus on India and Indian Americans and also characterized the survey as a public service to create awareness among elected officials about Indian-American issues as well as to strengthen the civic engagement of the Indian-American community.
"My long-term goals are to deploy this questionnaire at the federal level every two years and expand into state and local elections," Jolly said. "Asian Americans, including Indian Americans, have one of the lowest voter participation rates in the country, and if I can inspire more of them to vote, that will be the real victory."
RELATED: Sikh-American Army Officer Wins Ability to Serve With Beard, Turban
"One of the questions specifically relates to caste discrimination," Jolly continued. "This is an extremely sensitive topic for many Indians, but it is something that needs to be brought out of the shadows and addressed."
Follow NBC Asian America on Facebook, Twitter, Instagram, and Tumblr.