As the easy days of summer draw to an end, there is still time for parents to get a few more good books in front of their children before the first day of school. Looking for ideas? Here is some inspiration, and suggestions, to keep in mind.
"All kids need books that serve as mirrors, in which they can see themselves as superheroes, wizards, romantic leads, mystery-solvers, and other protagonist roles," Mike Jung, author of "Geeks, Girls, and Secret Identities," told NBC News. "And they have equal need for books that serve as windows, in which kids with different appearances and identities from their own fill those roles, because kids without mirror books are told over and over that they're alien, separate, and inferior, while kids without window books are told over and over that their experiences and identities are the only ones that matter."
"There's no lack of window books for Asian-American kids," said Jung. "The lack of mirror books for those kids is profound and unmistakable."
We Need Diverse Books, in conjunction with Smithsonian Bookdragon, is running a Summer Reading Series featuring books in the style of "If you liked…, you're sure to like…," promoting authors and characters of color. Below, some 2015 Asian-American children's and young adult books to check out.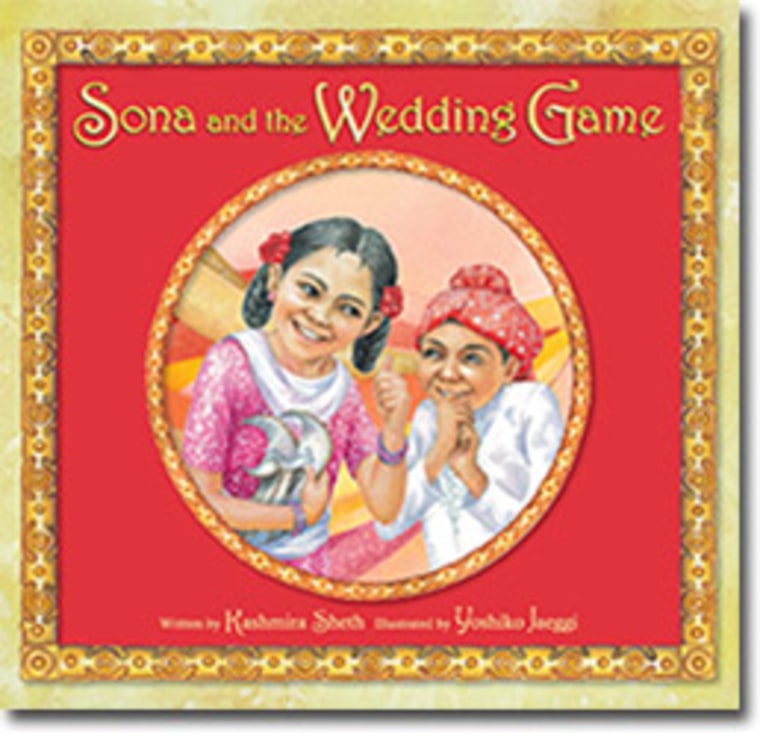 What is summer without an Indian wedding? Sona's older sister is getting married, her grandmother and other relatives have arrived from India, and her job is to steal the groom's shoes. What? Sona has never attended a wedding before, so she does not know this and other traditions. Her annoying cousin Vishal, who has been to lots of weddings, explains everything as beautiful watercolors capture the color and excitement of the family preparing for the festivities—stringing garlands, and drawing rangoli, as Sona hatches her plan to steal the shoes away from the groom and his brother.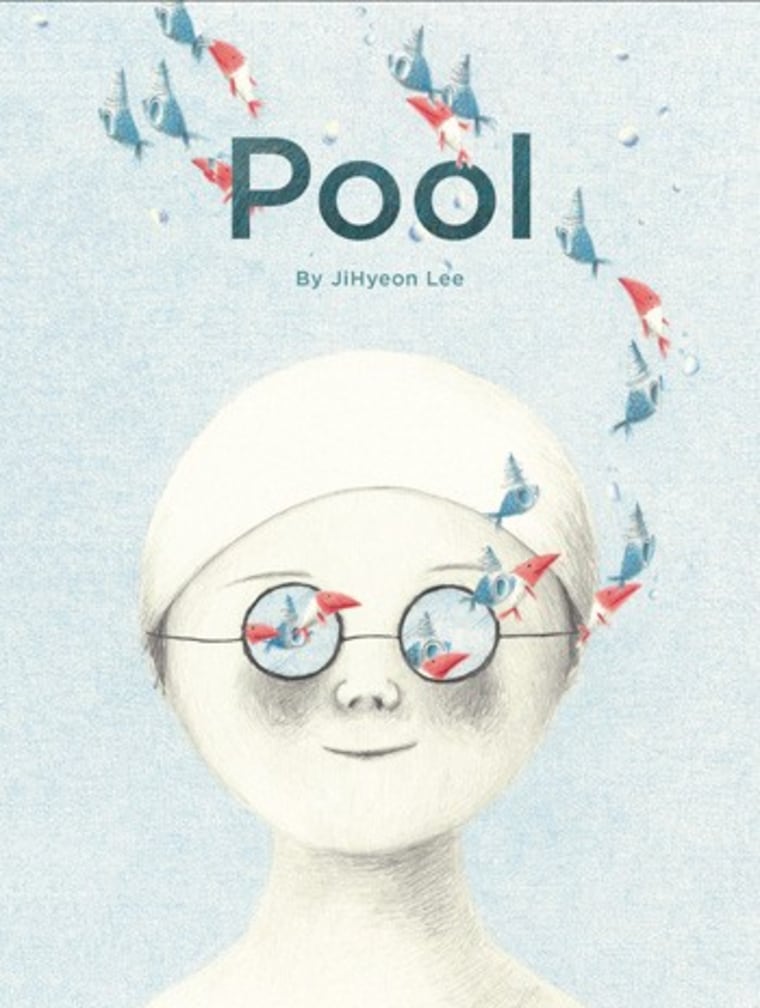 Pool by Ji Hyeon Lee
A shy boy in goggles reluctantly leaps into a crowded pool and dives deep underneath the crowd's kicking feet and inflatable swimming rings. There, he finds another shy child, a girl, and together they explore the quiet of the pool's depths, discovering all manner of surprising and surreal creatures. After all their shared adventures, when the two finally come up for air, they discover that they have already become friends.
Check out this video sneak peek of the book.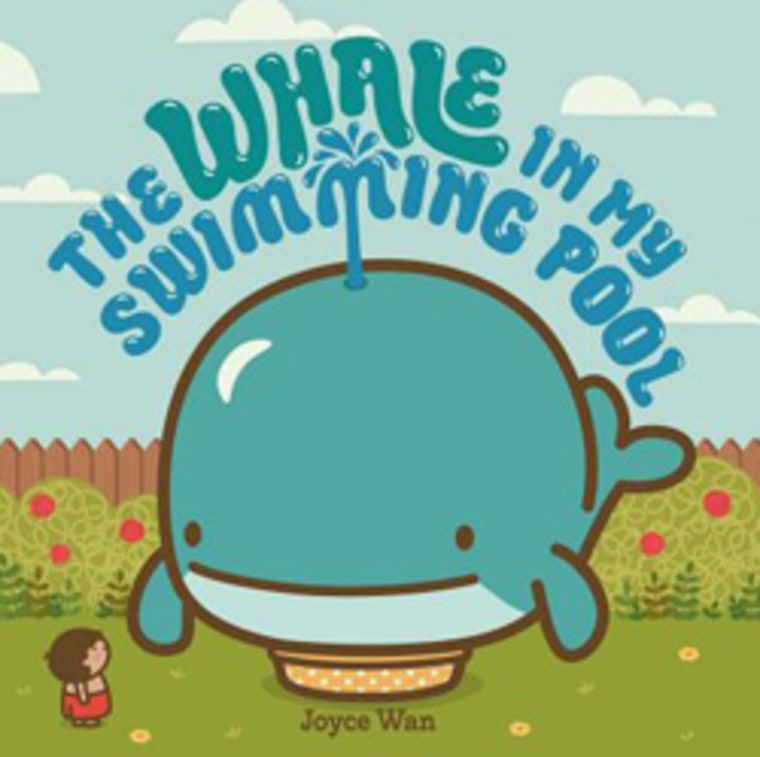 A little boy runs outside to jump into his little pool, only to find that there is a whale there, taking up all the space. When he asks his mother for help, to no avail. So it is up to the boy to make the whale leave so that he can swim. Bright and cheerful pop-art-style graphics. A Junior Library Guild selection.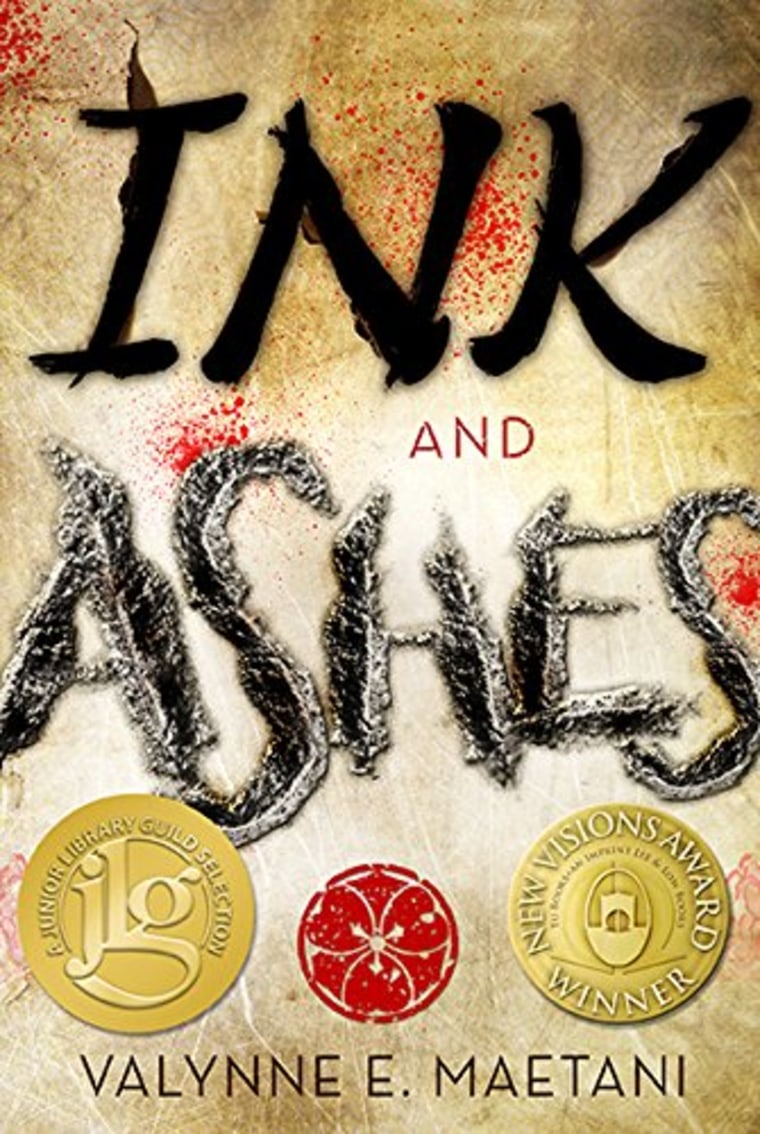 Sixteen-year-old Claire Takata never knew much about her father, who died when she was six, but on the tenth anniversary of his death, she finds a mysterious letter he wrote to her current stepfather. As Claire untangles the mystery of her father, she discovers that he was a member of the yakuza, the Japanese mafia. This discovery threatens everything - Claire's family and friends, her new romantic interest, even her life. A fast-paced young adult mystery by first-time author Valynne Maetani, "Ink and Ashes" was both winner of the Tu Books' 2013 New Visions Award and a Junior Library Guild 2015 selection.
"Ink and Ashes has mystery, a young female heroine, and the Japanese mafia," writes The Nerds of Color, "What else do you need to know?!"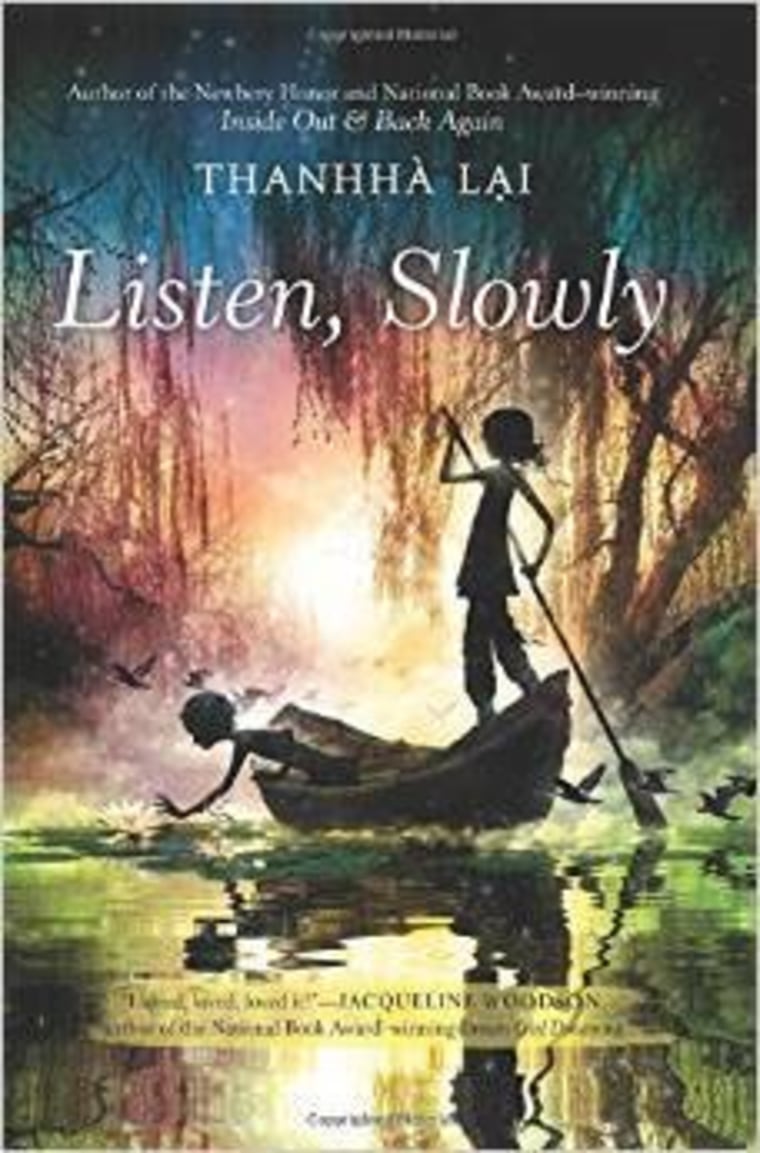 In 2011 National Book Award and Newbery Honor winner Thanhhà Lại's young adult novel, "Listen, Slowly," Mia is a spoiled Americanized tween who was planning to spend the summer hanging out in Laguna Beach with her best friend (and maybe her crush too). Instead, she is forced by her parents to accompany her 79-year-old grandmother back to Vietnam to search for her grandfather who disappeared during the war. Mia can barely speak Vietnamese and does not know anything about Vietnam or what her family went through during the war. And so many relatives! Slowly, however, after many bowls of pho and over time, she gets pulled in and begins to learn about her culture and about herself.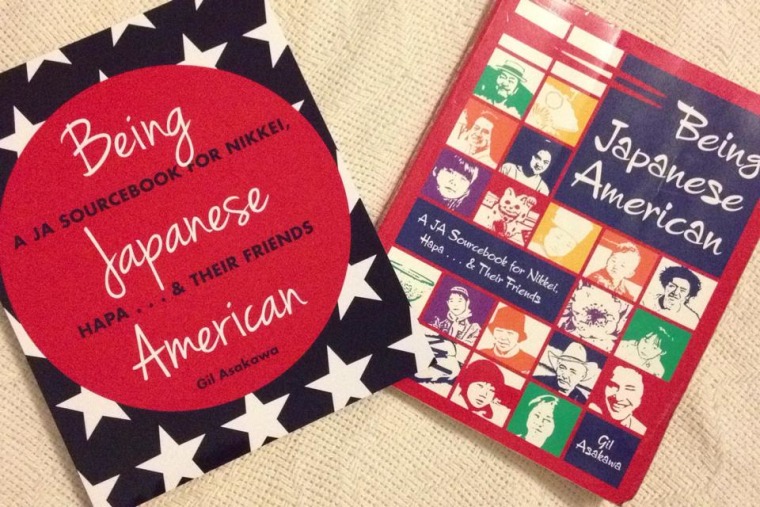 Originally published in 2004, a revised edition of "Being Japanese American—A JA Sourcebook for Nikkei, Hapa…& Their Friends" is coming out this month. A celebration of Japanese American history and heritage, this book is filled with favorite foods, customs, songs, words, games, and holidays, as well as the history of immigration and World War II internment. It also includes suggestions for connecting to the Japanese American community and passing on traditions across generations and across multiracial and multicultural families. Updated with fresh interviews, new entries on contemporary pop culture, information about traveling to Japan, and various web resources.
For more Asian American Literary Resources and Book Reviews, check out: