With many of Saipan's 55,000 residents still without water and electricity after Typhoon Soudelor slammed into the US Commonwealth of the Northern Mariana Islands, President Obama has declared a major disaster, and everyone from local community groups to federal agencies have been responding. Saipan's Disaster Recovery Center opened last week with officers from Federal Emergency Management Agency (FEMA), US Small Business Administration, and American Red Cross.
Related: Typhoon Soudelor Heads Towards Taiwan and China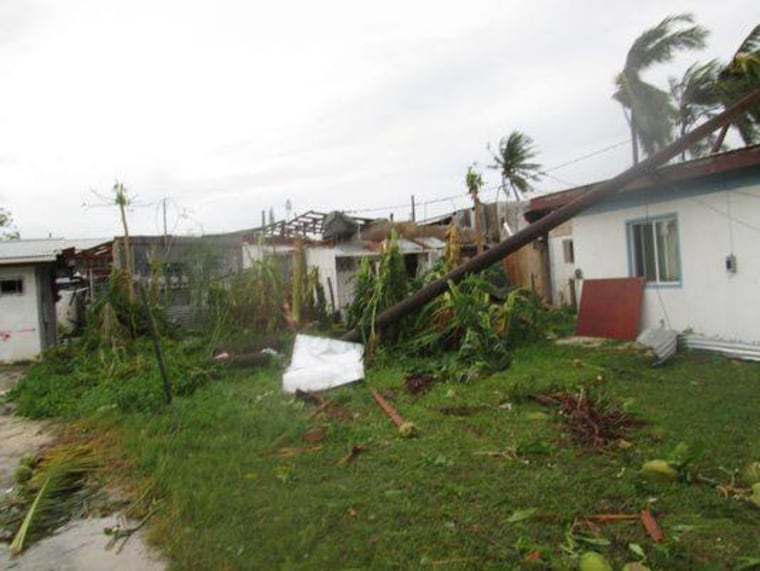 Relief supplies and humanitarian aid from FEMA, American Red Cross, and US Department of Defense have begun to arrive in Saipan. Hundreds of critically displaced residents have been able to leave emergency shelters with tents, tarps, and cots for temporary housing. Running water has been restored to some areas, with water distribution stations for those areas still without running water. Most major roadways have been cleared, although stoplights and streetlights remain unlit because of island-wide power outages. Power is estimated to take another four to six weeks to be fully restored in all areas, in part because even utility poles need to be brought in by ship.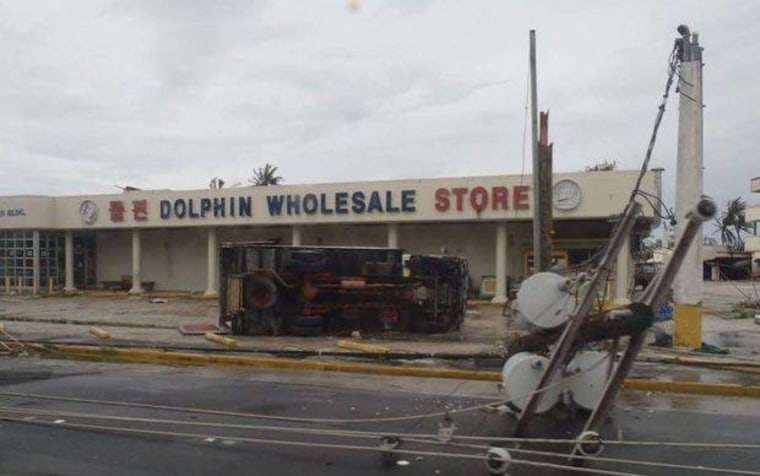 "With the island-wide power outage, dissemination of public information and advisories from FEMA to the local government has been significantly limited," Kevin Bautista, Special Projects Coordinator for the Office of the Lieutenant Governor, told NBC News. "Many affected residents do not have access to the internet, the radio, or even the phone, so local resident groups such as United For Saipan (U4S) and the United Filipino Organization have gone into the communities and distributed drinking water, meals ready to eat (MREs), and other relief supplies and basic life necessities to many villages that were heavily affected by the typhoon."
Community groups in Saipan and the mainland United States have also been fundraising for immediate needs such as food, water, clothing, cleaning supplies, and hygiene kits.