Christina Seid has been working at her family business since she was twelve years old. But that was not the plan her parents had in mind.
"All the other kids would be playing and I had to go to work for thirteen hours on Saturday and Sunday," said Seid. "I was really upset about it." Seid's father, struggling to afford additional labor, relied on Christina's help to run Chinatown Ice Cream factory. Still, he insisted she carve out her own path.
"If you don't want to work here," he told her, "you better work hard in school."
Over the years, the family business blossomed, and eventually - boomed. In 2002, Christina - devoting more time to the business as it became more successful - took over the Factory, and with it, her family's legacy in the city.
Located in New York City's Chinatown since 1978, Seid's father got the idea to start an ice cream business when he noticed the brisk business done by the Carvel shop down the block. He decided to make ice cream that catered to the ethnic palate, with Asian-inspired flavors such as red bean and lychee.
"We didn't make money for a long time," said Seid. One of the biggest challenges of running a business in Chinatown during the '70s and '80s was the prevalence of Chinese gangs. Seid recalls gang members closing down the streets to fight, crashing wedding banquets to steal wine, and loitering in front of her store to intimidate customers. While every other store in Chinatown was extorted, Seid's father refused to pay money to the gangs. His defiance made him a target.
Seid remembers arriving at work one day to find the store windows shattered and the safe ripped out from the wall. Infuriated, her father sought retaliation by aggressively confronting one of the perpetrators, who later returned with six gang members and beat him up. In self-defense, Seid says, her father stabbed one of his attackers. When the gang members tried to report the injury to authorities, the cops simply dismissed them as an unwanted presence in the community.
"My dad had a picture of all the dai los [gang bosses] in the living room," said Seid. "Every time one of them got killed off or arrested, he would cross them out and say, 'Well, that's one less person to worry about.'"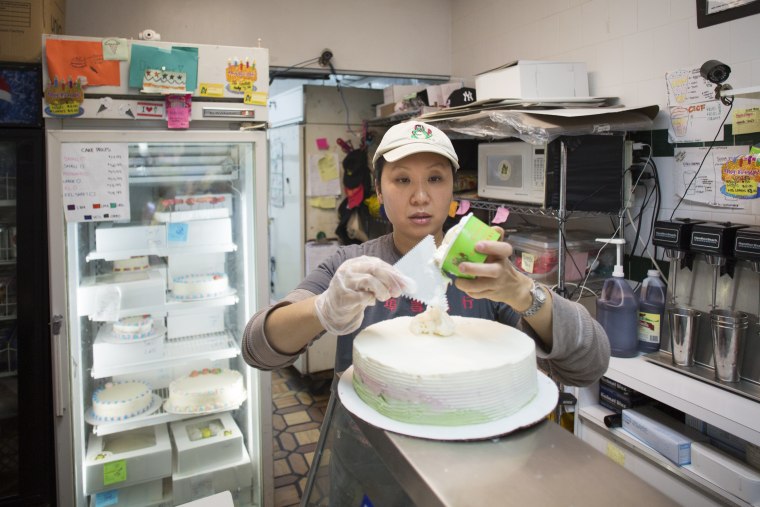 The struggles at the family business were a constant backdrop in Seid's life. She went to school, earning a Bachelor's in Psychology and a Master's in Education. But she never stopped working at Chinatown Ice Cream Factory. "I don't want my dad to be struggling so much," she said, "so when [the business] was getting unmanageable in a good way, it was natural to help."
Her parents, she said, never asked her to take over the business. For Seid, it was an easy decision, meeting two of her most important factors - earning an honest living and making her father happy.
Today, Seid takes great pride in running one of Chinatown's unofficial landmarks and forwarding a family vision her father fought hard to defend - literally and figuratively. The brand now boasts awards for "Best Ice Cream in NYC" from platforms like Citysearch, Zagat and the Village Voice. "To be around this long is an achievement," said Seid. "Especially with the word 'Chinatown' in our name, to win a mainstream category from a mainstream award is a huge accomplishment."
"Working in a primarily immigrant area has kept me humble, grateful, creative and hardworking"
Seid says she's been approached about franchising opportunities, but each time, she declines. Her goal, she says, is to keep things "organic" and maintain her father's vision.
But the neighborhood today is a world away from the one in which the business was built. Gentrification is running its course through Chinatown. According to a study titled, "Chinatown Then And Now," the Asian American Legal Defense and Education Fund reported that between 2000 and 2010, the population of Manhattan's Chinatown increased 19% for white people and decreased 11% for Asian and Pacific Islander people. In addition, the median house value and rent of Manhattan's Chinatown nearly quadrupled between 2000 and 2010.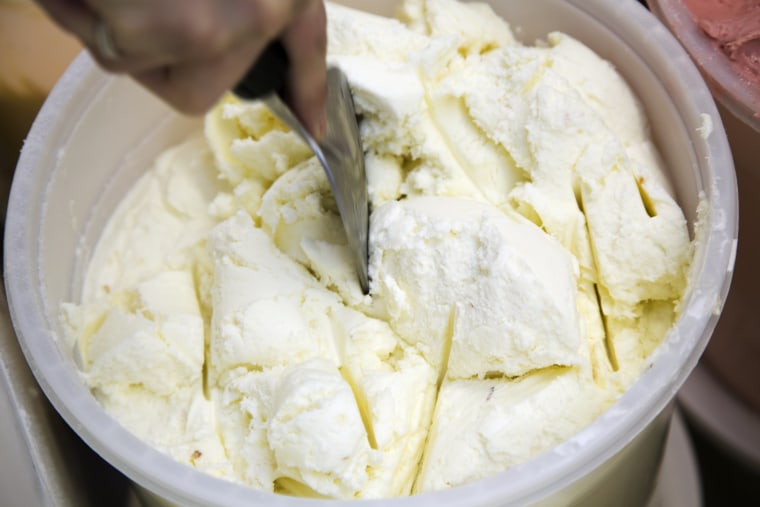 Seid admits it's a sensitive subject for many long-time residents getting pushed out with rising rent. "I try to be optimistic about change," she said. "You have to be sympathetic to the changes and embrace it."
As more non-Asians move into New York City's Chinatown, Seid says she's proud to promote a cultural exchange and maintain her family legacy through ice cream. "Not only do we introduce Asian flavors to non-Asians, but now the Chinese grandma wants Rocky Road," she said.
For her part, Seid is doing what she watched her father do all those years - standing her ground.
"Working in a primarily immigrant area has kept me humble, grateful, creative and hardworking," said Seid. "My advice is keep true to your roots and work hard through all adversity."