Up until a few months ago, Anh Le envisioned a career in which she could make beautiful clothes, show her collection at New York Fashion Week, and have the freedom to work for herself.
The 22-year-old Parsons School of Design student came from a family of tailors in Vietnam. So when an opportunity came up at school for aspiring young designers to visit Cambodian garment factories, Le jumped at the chance to apply. Her family history informed her burgeoning interest to learn more about garment workers in Southeast Asia, and she craved to learn about design from outside the confines of a classroom.
"I think of Remake as a sort of 'Peace Corps' for the fashion industry. My goal is to seed a future of designers who are making slow, beautiful fashion that is conscious of our world."
"Meeting women at the factories and talking to them one-on-one was life-changing," Le told NBC News. "Before I went, I knew the circumstances were bad. But when you actually meet people in real life, you come to a new realization."
The trip was organized by Remake, a San Francisco-based nonprofit dedicated to igniting a conscious consumer movement. Through organizing travel into maker communities and interactive storytelling, the group strives to make a connection between garment workers and consumers, and aspires to shape a new generation of designers who have human and environmental conscious.
Remake is also producing a short film that documents Le's and her peers' journey.
"I think of Remake as a sort of 'Peace Corps' for the fashion industry," founder Ayesha Barenblat told NBC News. "My goal is to seed a future of designers who are making slow, beautiful fashion that is conscious of our world."
RELATED: Self-Starters: RedGreen Rivers
In partnership with Parsons and the Levi Strauss Foundation, Remake's journey to Cambodia allowed three design students to immerse themselves in the invisible world of the garment industry, witnessing firsthand the clothing production process from start to finish.
Cambodia is one of the largest garment exporters in the world, and human rights organizations have kept their eye on the country for labor violations and exploitation. Ninety percent of the Cambodian garment workforce are women, according to the International Labor Organization.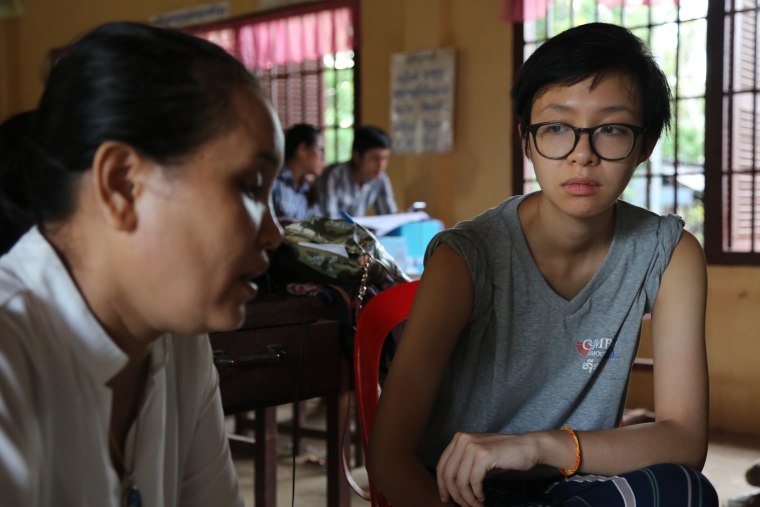 "Women who graduate from design schools are around the age of 21," Barenblat said. "Halfway across the world, garment workers are often women ages 18 to 24. This immersive journey brings together millennial women who are starting their careers from opposite sides of the supply chain."
For three days in November, the Remake team took Le and two of her classmates to visit garment worker communities in factories large and small. During factory visits, the students were able to observe exactly how the clothing production process works and how many hands it truly takes to make one piece of clothing — up to 90 to 100 for one pair of jeans, according to Remake.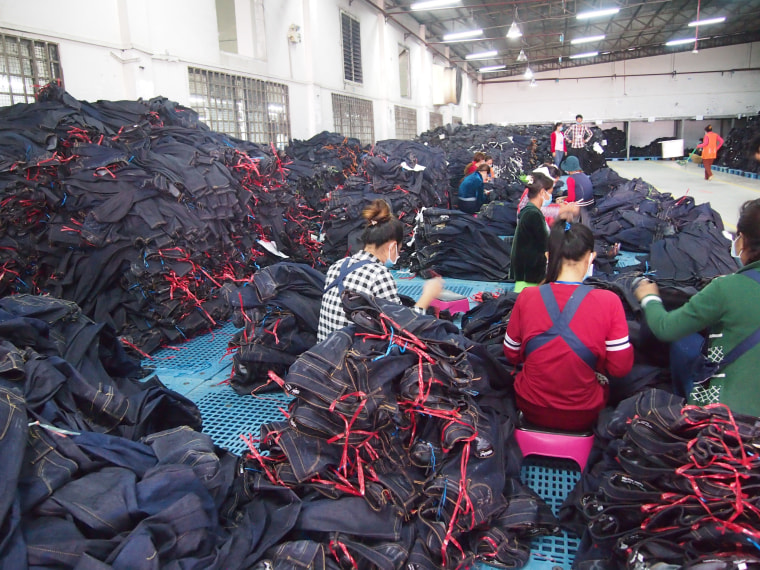 "Here I am, a consumer buying a pair of jeans, having the experience of actually being there, seeing the workers dyeing denim with no protective gear. It made me realize how my choices as a consumer affect their lives," Le said.
The design students' itinerary also included having personal discussions with garment workers. They also joined makers in labor union organizing meetings and had personal visits to their homes. It was in those interactions that Le and her classmates felt the strong, symbiotic connections between fashion design, consumerism, and the invisible men and women who bring the clothes to life, she said.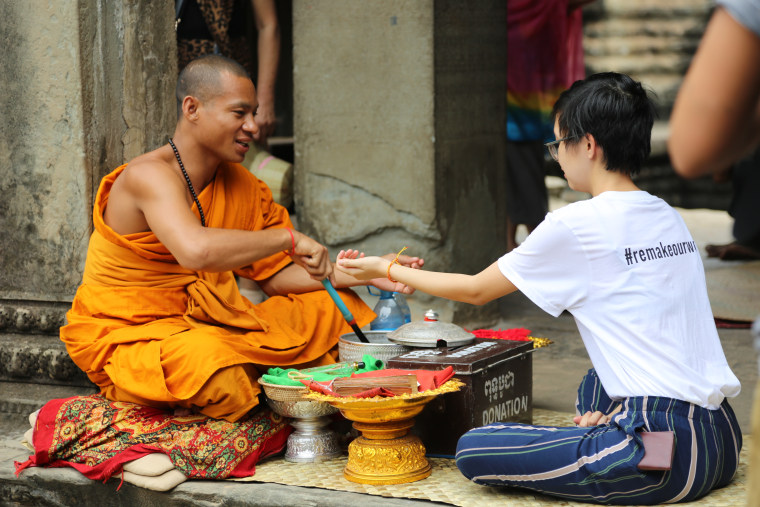 After the journey, Le is unsure if she still wants to become a fashion designer, but she now knows that she wants to affect change.
"I was really moved by talking with another woman from Vietnam that worked on the responsible sourcing team. I didn't know that was a job you could have," Le said. "I thought that working in fashion meant making and selling clothes, but now I realize that doing on-the-ground work is important. It was good to see that there are jobs that address these issues, because now I can find a way to fix them."
Follow NBC Asian America on Facebook, Twitter, Instagram, and Tumblr.