Pioneering Asian American Studies Professor Don T. Nakanishi, Director Emeritus of the University of California, Los Angeles (UCLA) Asian American Studies Center, died March 21, UCLA faculty confirmed. He was 66 years old.
"Professor Don Nakanishi's contributions to Asian American Studies and ethnic studies were stellar and pioneering, reflected in his visionary leadership of the UCLA Asian American Studies Center," David K. Yoo, UCLA professor and director of the UCLA Asian American Studies Center, told NBC News.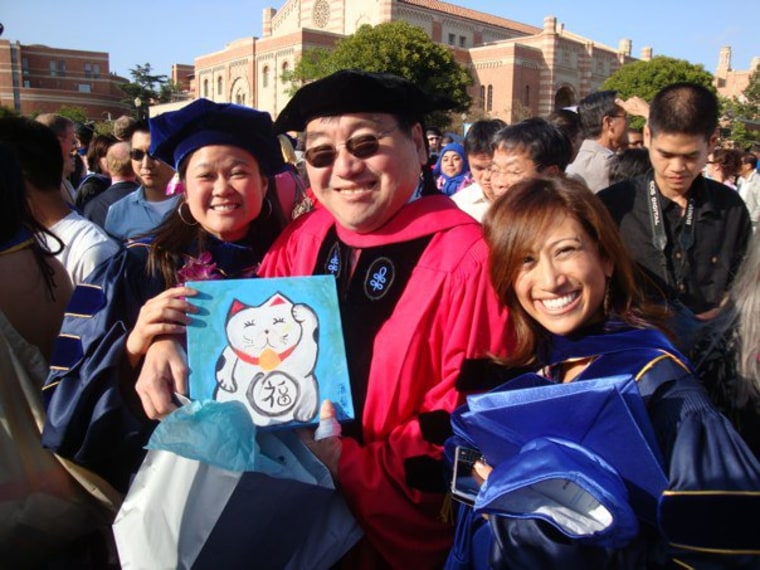 Third-generation Japanese American, Nakanishi was born to parents who had been incarcerated during World War II in Colorado River Relocation Center in Poston, Arizona, and grew up in multi-ethnic East Los Angeles. He became interested in Asian-American history during his first year at Yale University after a group of students burst into his dorm room on Pearl Harbor Day and pelted him with water balloons while shouting "Bomb Pearl Harbor."
His junior year at Yale, Nakanishi founded what is now the oldest academic Asian-American journal, Amerasia. He received his Ph.D in political science at Harvard and began teaching at UCLA. But after being denied tenure at UCLA, he challenged the decision. The ensuing lawsuit and community mobilization are credited with not only granting him tenure, but establishing the legitimacy of Asian American Studies as a field of study.
"Don's courage and commitment to a diverse academia inspired him to challenge the irrational and biased decision to deny him tenure," attorney Dale Minami of Minami Tamaki Law told NBC News. "Although it required winning two grievances for irregular and biased review and sit down strikes, demonstrations, boycotts of donations, critical editorials, and legislative hearings over two years, he finally achieved tenure and in so doing, became a symbol and inspiration for all those academics of color who had been shut out of the Ivory Tower because of their ethnicity."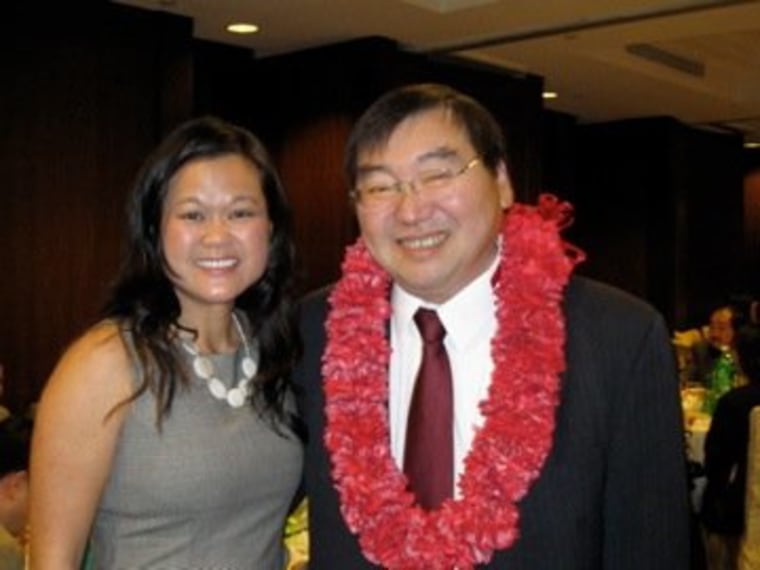 Nakanishi wrote extensively about Asian Americans' political participation, educational access and representation, and the international political dimensions of minority experiences. He received many honors and appointments, including an appointment to President Bill Clinton's Civil Liberties Public Education Fund Board of Directors, which administered a nationwide public education and research program.
Nakanishi was revered as a generous and inspiring teacher and mentor to many students, including Asian American scholars, writers, artists, and activists. "For over three decades, Professor Don Nakanishi inspired and mentored generations of students across the fields of Asian American and Ethnic Studies, Political Science, Education, and Public Policy," Lane R. Hirabayashi, professor and member of the UCLA Department of Asian American Studies, told NBC News. "The range of his knowledge was extraordinary. Always patient and kind, Don consistently used his expertise to help colleagues, as well as to build connections and community."
"Don was a consummate teacher and mentor," OiYan A. Poon, assistant professor of Higher Education at Loyola University Chicago, and a student of Nakanishi. "He believed that great scholarship was at its heart autobiographical. He taught me that research was a political and personal act. When I started the dissertation process, he had me write a reflection on how my own life story was situated in my dissertation topic. In this way, he was a feminist scholar, reminding his students how research on race and racism is both deeply political and deeply personal."
Nakanishi was also an activist who advocated for the Asian-American community. "He also always pushed his students to consider the implications of our scholarship for community empowerment, and had built longstanding relationships with community leaders in California, across the U.S., and more recently across the globe," Poon said.
Two awards have been named in his honor, the Don T. Nakanishi Award for Outstanding Engaged Scholarship for Graduate and Undergradate Students at the UCLA Asian American Studies Center and the Nakanishi Prize at Yale University.
SOCIAL
Follow NBC Asian America on Facebook, Twitter, Instagram, and Tumblr.