Seventy-five years after President Franklin D. Roosevelt signed an executive order clearing the way for the forced relocation of Japanese Americans in the tens of thousands, preparations are underway around the country to recognize the significance of the order's anniversary — not just for its historical importance, but also because the lessons are applicable to current events, according to Clement Hanami, the vice president of operations and art director at the Japanese American National Museum (JANM) in Los Angeles, California.
"The signing of the Executive Order 9066 [on Feb. 19, 1942] is significant in that this single act set into motion the mass incarceration of Japanese Americans from the West Coast, which caused personal hardships and significant economic losses," Hanami told NBC News. "There are incredible lessons that can be learned from this shameful chapter of American history, especially in light of the current divisions we see growing in American society today."
Beginning Feb. 18, JANM will open its newest special exhibit to mark the 75th anniversary of the signing of Executive Order 9066. The exhibit, curated by Hanami, titled "Instructions to All Persons: Reflections on Executive Order 9066" will include historic examples of the original posters that were publicly posted along the West Coast to announcing the impending removal of people with Japanese ancestry.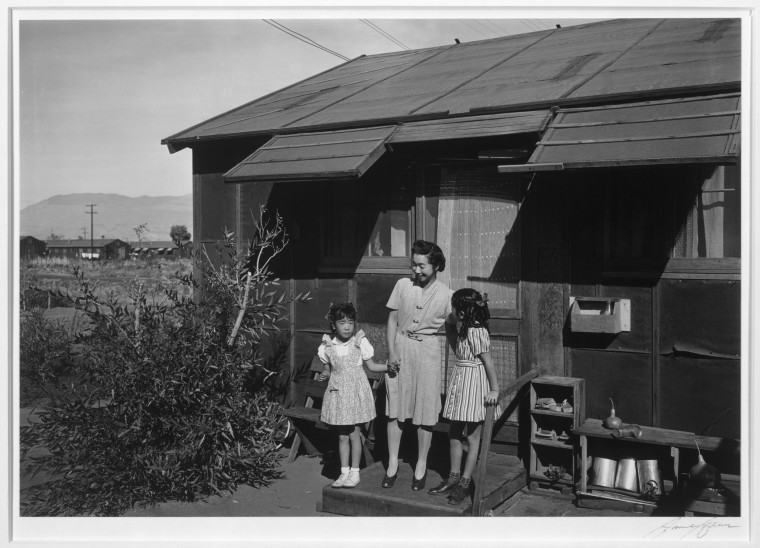 The title of the exhibit echoes the first words of these posters, which began with: "Instructions to All Persons of Japanese Ancestry."
RELATED: Behind Barbed Wire: Remembering America's Largest Internment Camp
"The goal of Instructions to All Persons is to create a compelling space for visitors to think critically and articulate complex ideas that surround the wartime experiences of Japanese Americans," Hanami said. "In doing so, they can illustrate the ongoing relevance America's concentration camps have on issues of social justice and American democracy."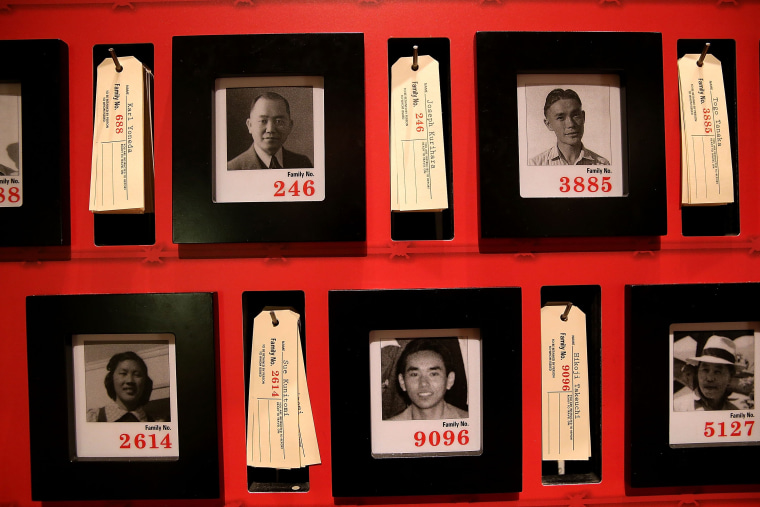 In addition to the posters, the exhibit will feature documentary videos, artwork, and supplemental artifacts. It will also display two of the three pages of the original Executive Order 9066, including the page with Roosevelt's signature. This document, as well as Presidential Proclamation No. 2537, which preceded Executive Order 9066 and required residents from Italy, Germany, and Japan to register with the Department of Justice, will be on display on loan from the National Archives.
RELATED: Seventy Years After Manzanar, the Stories of Incarceration Live On
JANM's exhibit is not the only observation of the executive order's anniversary. The New York Day of Remembrance will be held at the Japanese American United Church on Feb. 18, and the Broadway musical "Allegiance" will screen its production in movie theaters across the country on Feb. 19 to coincide with the date Executive Order 9066 was signed.
"Allegiance," which starred actor and activist George Takei, told the story of one Japanese-American family's incarceration experience during World War II. It ran on Broadway from Nov. 2015 to Feb. 2016, and broke records when it was first screened in movie theaters last December.
In Seattle, the nonprofit organization Densho, which documents and preserves oral histories by Japanese Americans, is partnering with a local branch of the Council on American Islamic Relations for a presentation at the Seattle Public Library.
RELATED: Digital Project Aims to Preserve Stories of Incarcerated Japanese Americans
Tom Ikeda, executive director of Densho, told NBC News that the presentation will be "equal parts history and social justice."
"Together we will discuss EO9066 and Japanese American incarceration in the context of current challenges that American Muslims are facing," Ikeda said. "We want to empower our community to not only know this part of American history and the struggles of their neighbors, but also to use that knowledge as a foundation for social justice-oriented civic engagement."
Ikeda also emphasized the relevance of the executive order to today's political climate.
"It is critical that we remember this historical moment, especially as politicians and their surrogates volley around ideas like the 'Muslim registry' and Japanese American incarceration as a 'precedent,'" he said.
RELATED: George Takei: A Muslim Registry Is 'Prelude to Internment'
Ikeda noted that while Densho's "core mission" is to preserve Japanese-American history, the organization is "increasingly more engaged in speaking out against these other instances of racism and bigotry."
Hanami, who curated JANM's exhibit, expressed a similar sentiment.
"The language that currently surrounds us, from the building of walls to Islamophobia, is eerily similar to the rhetoric that existed during the start of World War II," he said. "It is our responsibility as Americans to reveal the fragility of our democracy and the need to stay vigilant in protecting it for all citizens."
Follow NBC Asian America on Facebook, Twitter, Instagram and Tumblr.